Apple and mint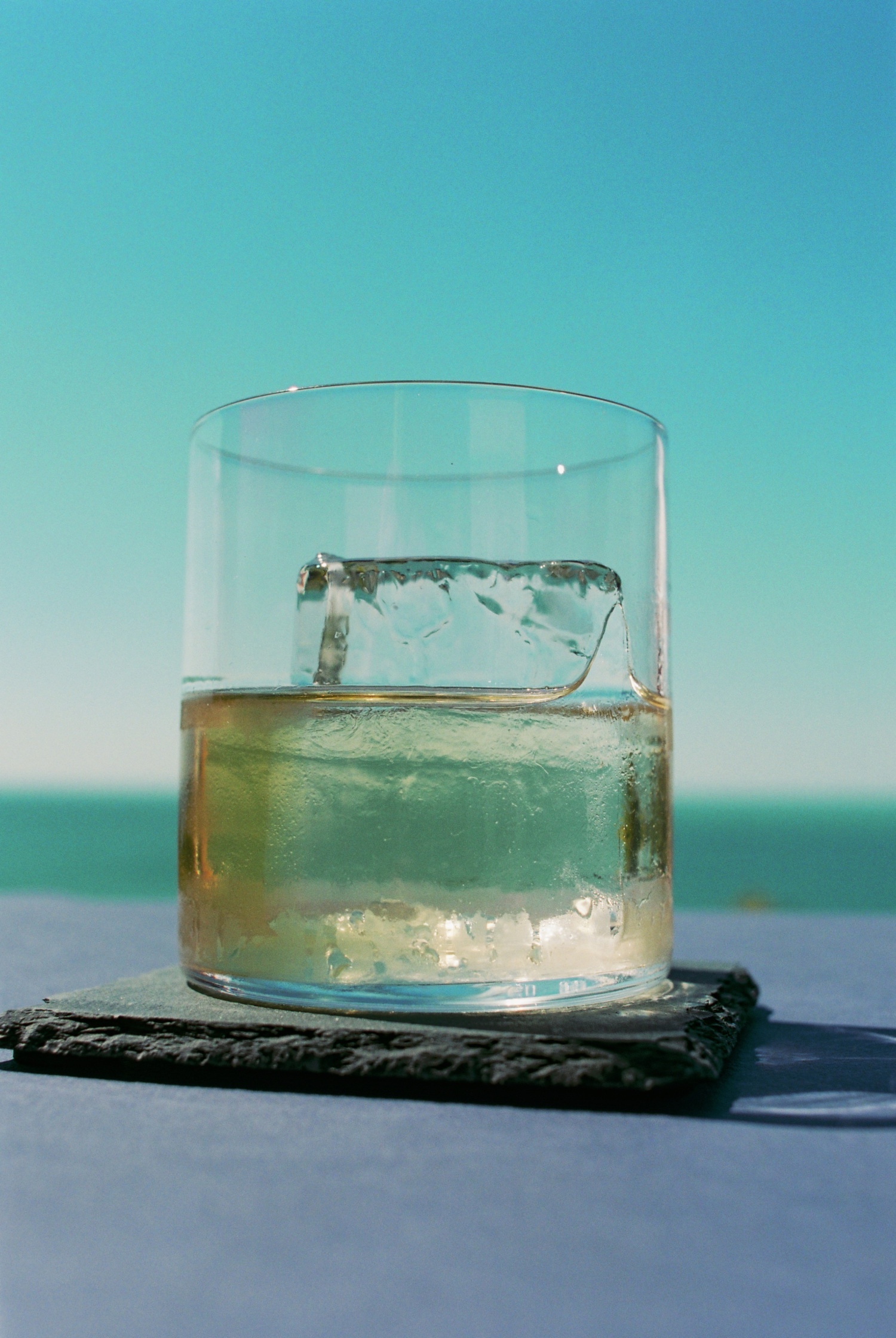 By Andres Quiñonez, cre­at­or of the cocktail :
"This cock­tail was a very fun cre­at­ive pro­cess in which, with my friends, we decided to leave the amount of ingredi­ents to chance, by rolling a dice. And we got the number 5. Each of my friends chose an ingredi­ent and we man­aged to create a con­cep­tu­al­ist, bal­anced drink with lots of personality."
Ingredients
30ml Calvados Pays d'Auge Fine
5ml Beer Eau de vie
10ml Man­zanilla Sherry
15ml Green apple cor­di­al matured with white oak barrel
2 Drops Ric­qles (Pep­per­mint alco­hol 80°)
Stirred, served in an Old Fash­ioned glass on a clear ice cube.
Gar­nish : Iso­malt apple paste
Credits
Pix : Guillaume Belvèze + ForGeorges.fr ⇉ #CalvaClub 2021