CALVA HITS THE ROAD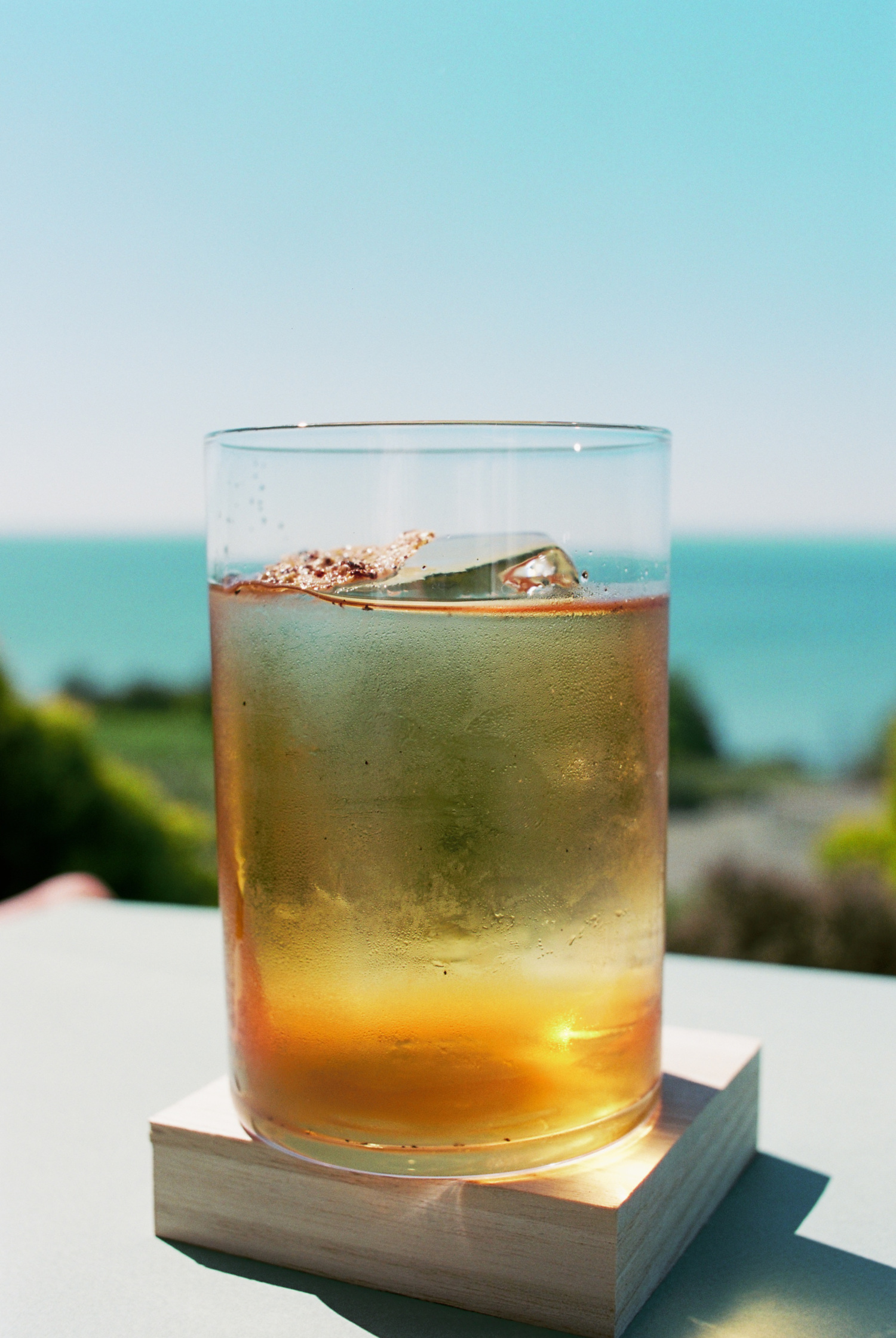 By Mélissa Coutant-Fraysse, cre­at­or of the cocktail:
"In these times when dreams are eager for free­dom and escape, every­one finds his or her own way to travel. Mine is gust­at­ory. Here is a sum­mary — or at least a fore­taste — of my jour­ney along­side Calvados. Let's go through coun­tries and dis­cov­er­ies start­ing from where everything begins for us, Normandy. Then we'll go towards Andalusia, Morocco, India but also Indone­sia, Japan or Mexico!"
The cor­di­al:
Lime peel
Homemade Chai spice mix
Ginger
Andali­man berry
Orange blos­som spark­ling water :
20ml orange blos­som water for 1 liter.
Tile :
The tile is made from the cor­di­al leftovers (because it's good and should­n't be thrown away!) after fil­tra­tion and car­a­mel­ised in the oven at low temperature.
Tech­nique: Mixing glass
Type: Long drink
Glass: Tumbler
Ingredients
15 ml spicy lime peel cordial
5 ml Pedro Xime­nez Sherry
15 ml Olorosso Sherry
40 ml Calvados Pays d'Auge VSOP
Top with spark­ling orange blos­som water
Clear ice
Gar­nish: Spicy lime peel / Grated Kudam Puli
Credits
Pix : Guillaume Belvèze, ForGeorges.fr ⇉ #CalvaClub 2021