NORMANDIE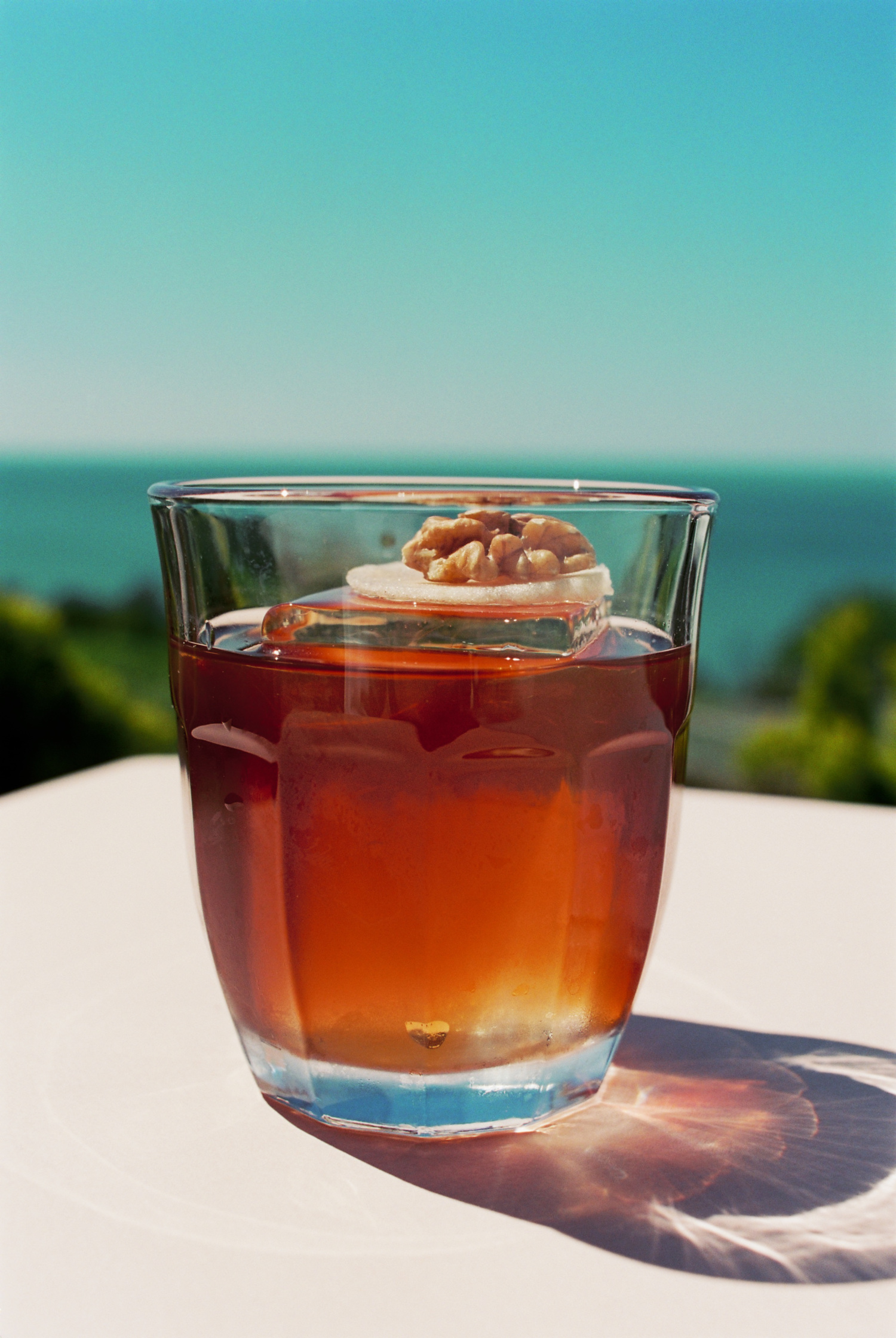 By César Debus, cre­at­or of the cocktail:
"To create this cock­tail, I was inspired by a clas­sic I love, the Man­hat­tan. I kept the same struc­ture, I just adap­ted it around the main ele­ment, Calvados. I wanted to high­light the Calvados by using fla­vours that go per­fectly with the taste of the apple. For me, the nut and liquorice fla­vours are the per­fect com­bin­a­tion. I chose a young and lively Calvados, explos­ive, to coun­ter­bal­ance the liquorice and the bit­ter­ness of the walnut. The orange zest just expressed brings a citrus note, and a little freshness."
Ingredients
50 ml Calvados VS
30 ml walnut wine
1 Amaro barspoon
1 expressed orange peel
Clear ice (old fashioned)
Tech­nique: mixing glass
Gar­nish: apple slice and shelled walnut
Glass: Old Fashioned
Credits
Photos : Guillaume Belvèze + ForGeorges.fr ⇉ #CalvaClub 2021
How do you heat a still?
A still can be heated by gas or, more tra­di­tion­ally, by wood.
You can find the answers to all your questions in our FAQ!
FAQ