Poumyi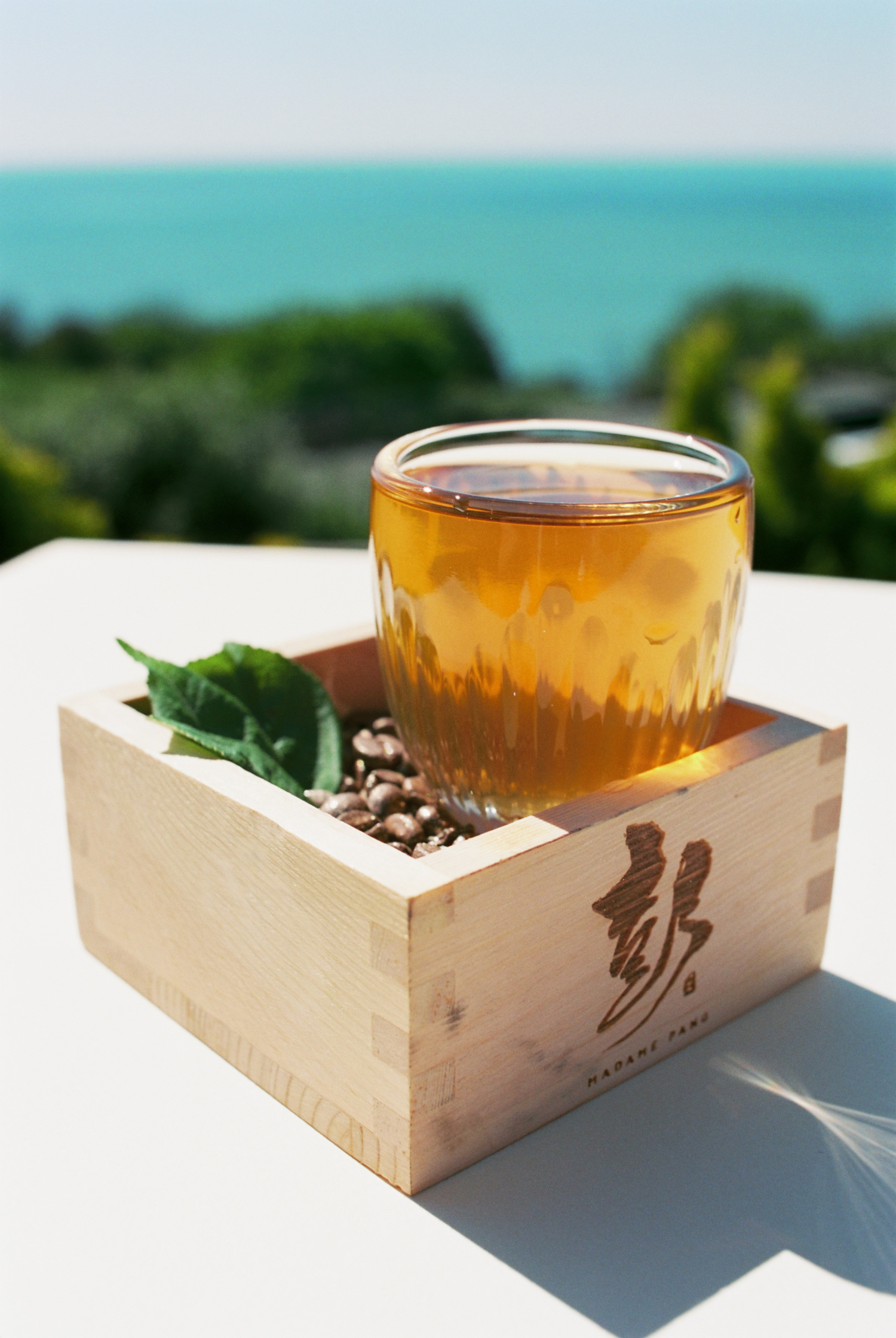 By Cloé Izard, cre­at­or of the cocktail:
"A power­ful, fruity and slightly spicy cock­tail, sub­lim­at­ing the Calvados Dom­fron­tais, chosen for its round­ness. Saké brings a touch of acid­ity; reduced with coffee and car­damom to exalt the spicy side of the coffee. Finally, the wild quince liqueur adds a touch of sweet­ness. Poumyi (Apple tree in Norman tra­di­tion­al dia­lect) is presen­ted in a coffee cup on a bed of coffee beans coated with edible gold powder, in a sake box dec­or­ated with apple leaves."
Method: mixing glass
Glass: coffee cup
Ingredients
5 cl Calvados Dom­fron­tais VS
1,5 cl Sake reduc­tion with coffee and cardamom
1 cl wild quince liqueur
Credits
Pix : Guillaume Belvèze + ForGeorges.fr ⇉ #CalvaClub 2021
Why is Calvados aged?
Ageing allows the Calvados to devel­op firstly in colour, and then its aromas and length on the palate. A young­er Calvados will tend to have a straw yellow hue and will devel­op very dis­tinct fruit or floral aromas. An old Calvados will, on the other hand, have a more amber colour, remin­is­cent of mahogany, and will devel­op a more com­plex range of aromas with a mix­ture of can­died fruit, dried nuts, car­a­mel or chocol­ate notes.
You can find the answers to all your questions in our FAQ!
FAQ