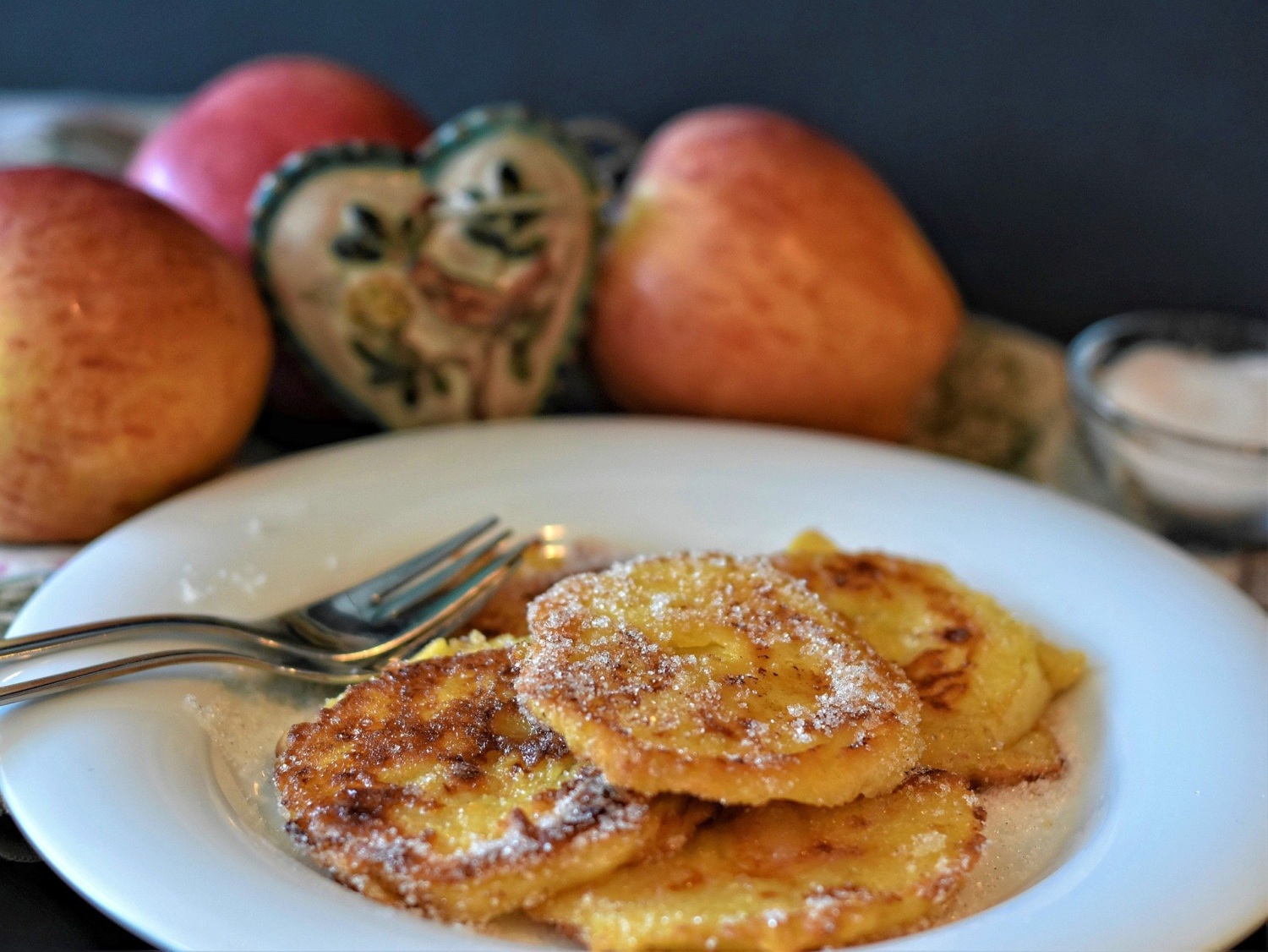 Peel and core the apples.
Cut the apples hori­zont­ally into slices of around 2 cm thick.
Mar­in­ate the apple slices in the Calvados
Pre­pare the batter mix­ture: mix togeth­er the flour and the starch with a pinch of salt. Whisk in the water gradu­ally. Add the vanilla pod seeds to the batter mix.
Dip the apple slices in the batter to coat them with the mix­ture, and then fry the frit­ters at 180°C.
Drain them on a piece of kit­chen towel.
Sprinkle with icing sugar and serve straight away.
What is a Café Calva?
At the end of the 19th cen­tury, it was cus­tom­ary for work­ers and farm­ers to add a drop of Calvados to their morn­ing coffee, to warm them­selves up and summon the energy needed to work in often dif­fi­cult conditions.
This tra­di­tion gradu­ally took hold in French pop­u­lar culture.
You can find the answers to all your questions in our FAQ!
FAQ