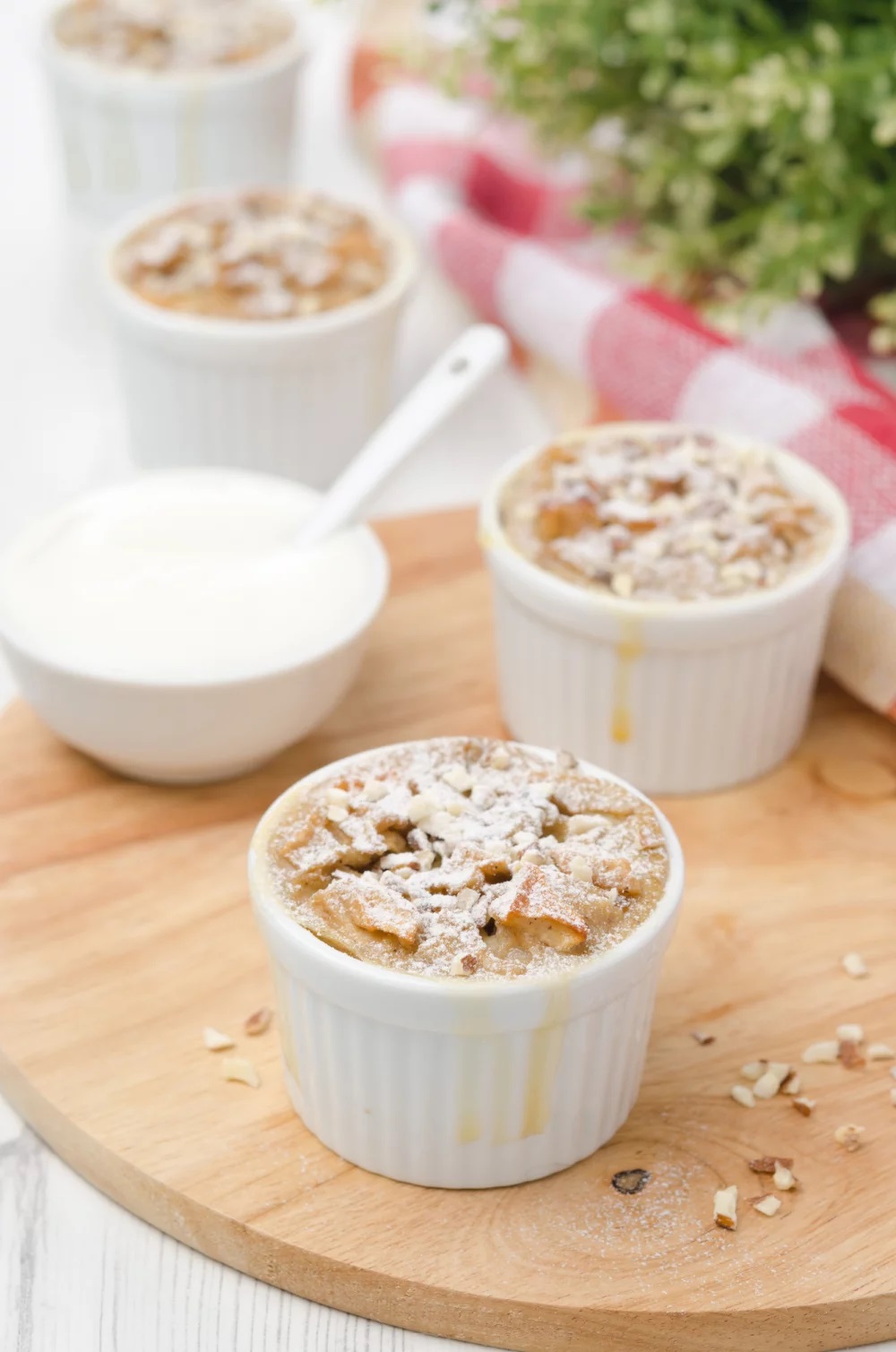 Peel the apples, cut them in small cubes, cook them in butter for 6 to 8 mins.
Deglaze the pan with Calvados and fla­vour with the vanilla and cinnamon.
Mix the flour and sugar togeth­er, add the melted butter, fla­vour with the vanilla and cin­na­mon and cook for 20 mins at 220°.
Place the apple cubes in pastry circles or ramekins, pack them lightly, then add the mix­ture on top.
Serve imme­di­ately with a car­a­mel deglazed with fresh cream.
What is the Angels' Share?
The "angels' share" is the pro­por­tion of the volume of a spirit that evap­or­ates during its ageing in bar­rels. Over the ageing pro­cess, the alco­hol con­tent will gradu­ally decrease.
You can find the answers to all your questions in our FAQ!
FAQ