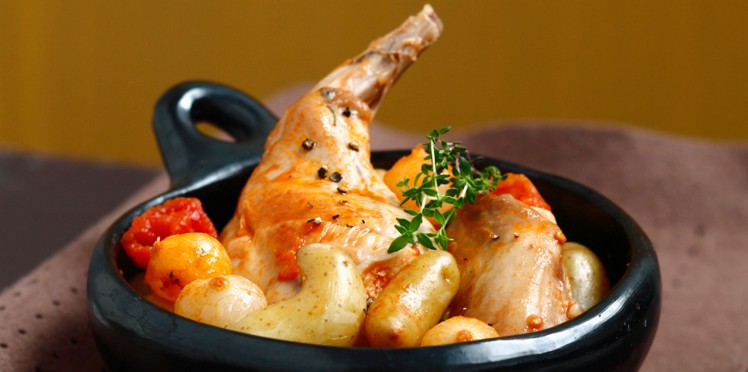 Peel and dice the car­rots. Heat a dash of olive oil in a cas­ser­ole dish and lightly brown the car­rots, bacon and the rabbit pieces.
Pour over the Calvados and flambé the meat and veget­ables in the cas­ser­ole dish.
Season with salt and pepper, add the bou­quet garni and pour in the cider.
Cover, and leave to simmer for 45 mins.
Clean and cut the mush­rooms into quar­ters. Peel the spring onions.
Add the onions and mush­rooms to the cas­ser­ole and con­tin­ue cook­ing for 30 mins. Serve hot.
How many apples does it take to make one litre of Calvados?
It is estim­ated that about 18kg of apples are needed to obtain 13 litres of cider at 5% vol. ready for dis­til­la­tion into Calvados. These 13 litres will pro­duce 1 litre of Calvados at 70%, i.e. before its ageing and reduction.
You can find the answers to all your questions in our FAQ!
FAQ