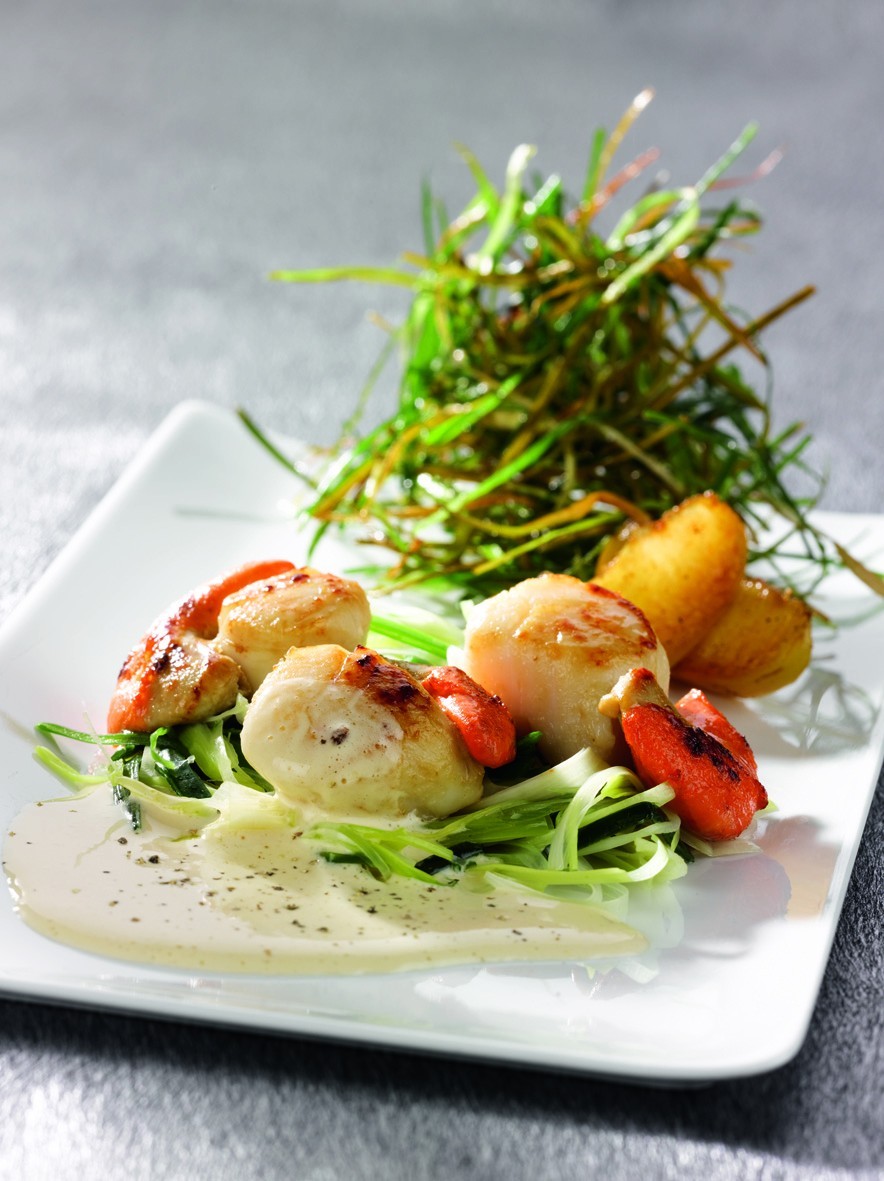 Scallops flambéed with Calvados on a bed of braised leeks
Pre­par­a­tion: 20 mins
Cook­ing time: 25 mins
Serves 4
Ingredients
12 sea scallops
4 leeks, white part only
2 tbsp crème fraîche
5 cl Calvados
60 g butter
Salt, pepper
Clean and wash the leeks (white parts only) and slice them up finely. In a deep frying pan sauté the leeks in 40g butter on a low heat for around 20 minutes. Season with salt and pepper.
Melt the remain­ing butter in a frying pan and cook the scal­lops, already seasoned with salt and pepper for about 2 minutes each side taking care not to brown them too much.
Flambé the scal­lops with the Calvados, add the crème fraîche and leave to simmer for 1 to 2 minutes on a low heat.
Arrange the scal­lops over the braised leeks and serve straight away.
What is the minimum ageing time for an eau-de-vie to become Calvados?
The min­im­um ageing time before market release is 2 years in oak bar­rels (and 3 years for Calvados Domfrontais).
You can find the answers to all your questions in our FAQ!
FAQ