Apple Mojito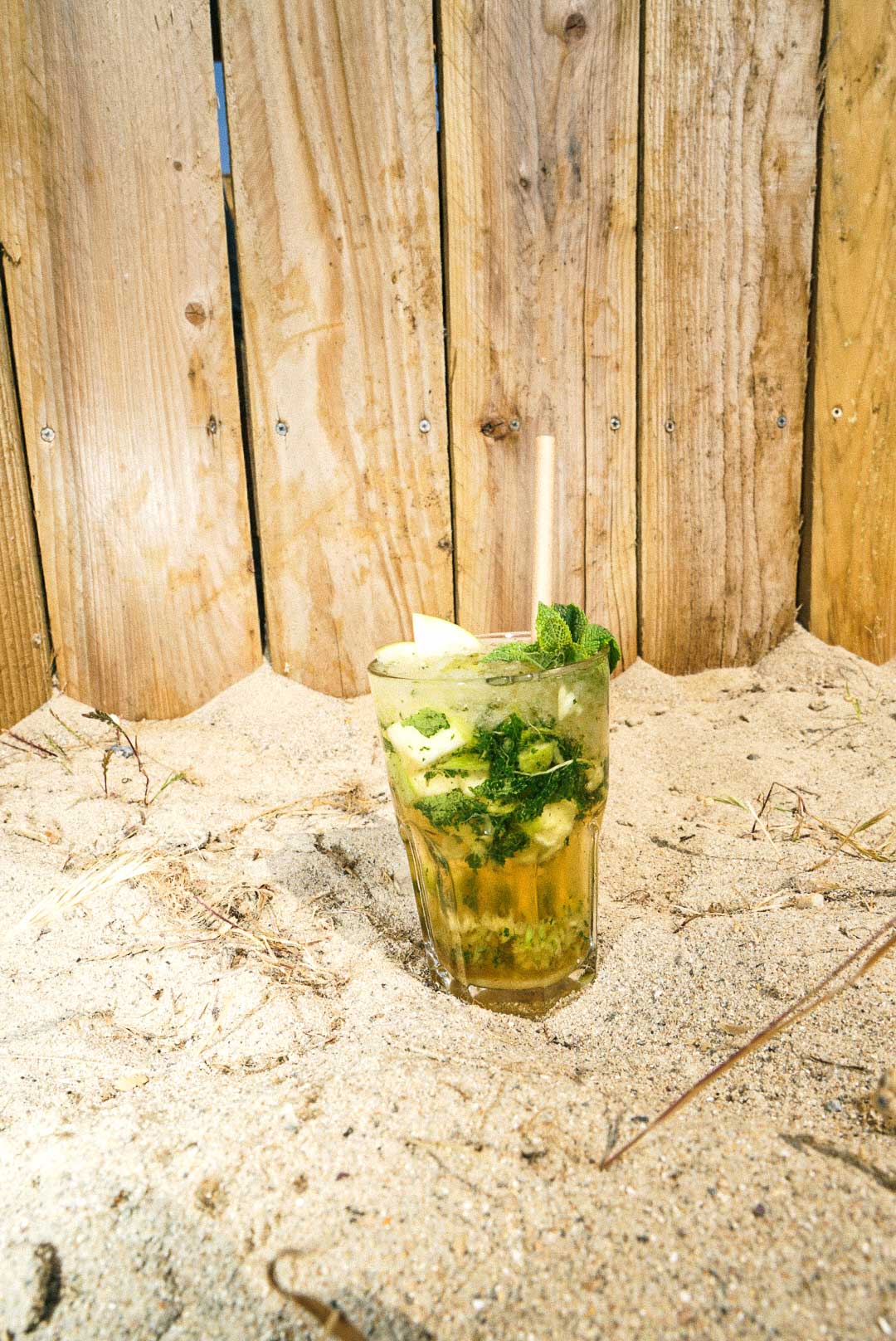 Cut 1⁄4 of the apple into cubes.
Pour the apple cubes, 1 table­spoon of cane sugar and a few fresh mint leaves into the glass.
Mash until the mix­ture is a bit liquid.
Add the crushed ice and 5cl of Calvados.
Add a dash of spark­ling water and 1cl of liqueur 44.
Add a slice of apple and a sprig of fresh mint as a garnish.
Ingredients
1 apple
Cane sugar
A few fresh mint leaves
5cl Calvados
1cl Liquor 44
Spark­ling water