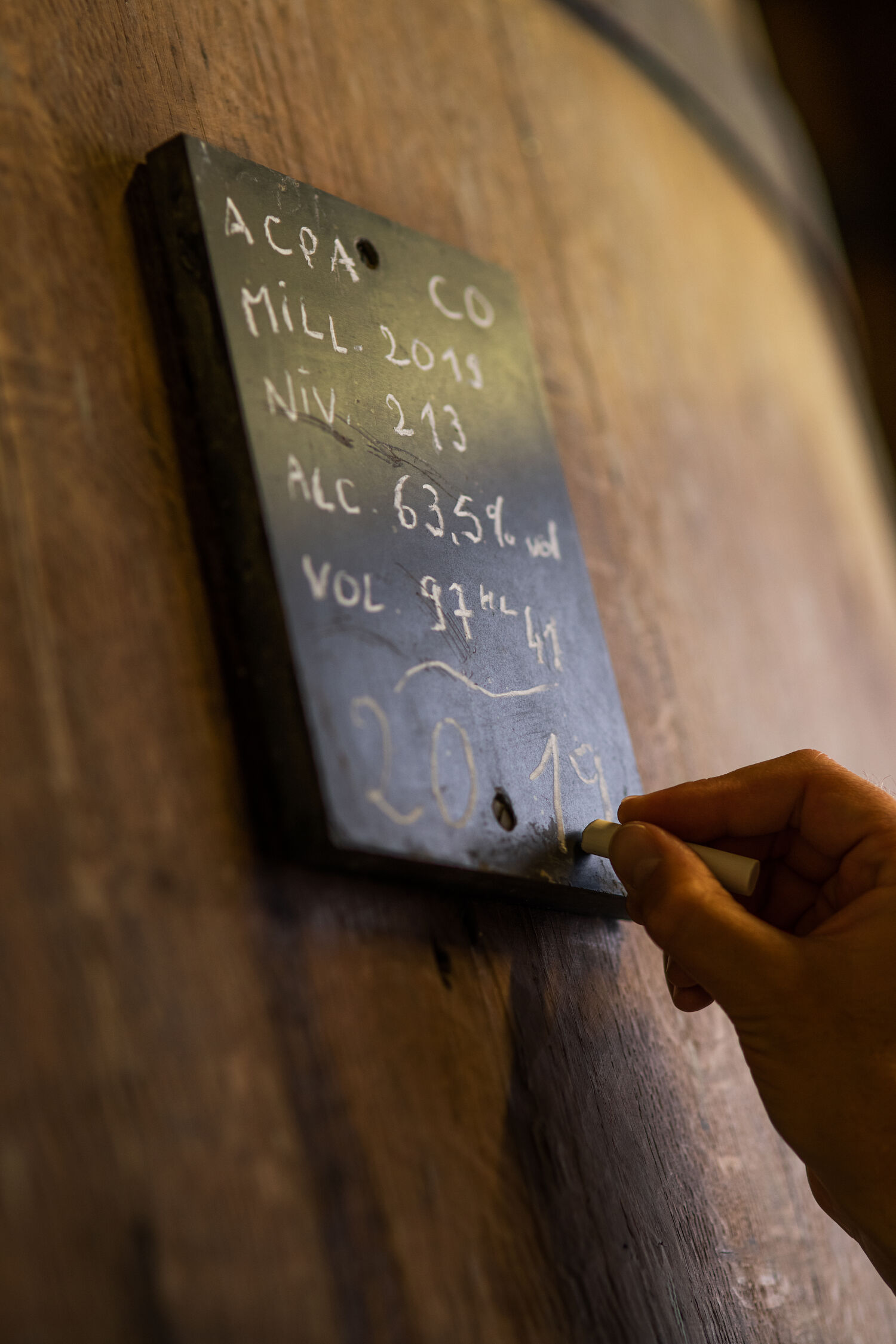 The Calvados from the three appel­la­tions are sep­ar­ated into two types: blends and vintages.
In the cellars
Blending demands all the cellar master's art and skill. This delicate operation is mainly performed through a succession of tastings and great skill is required to find the perfect balance between the oaky, fruity or floral aromas of the different eau-de-vies.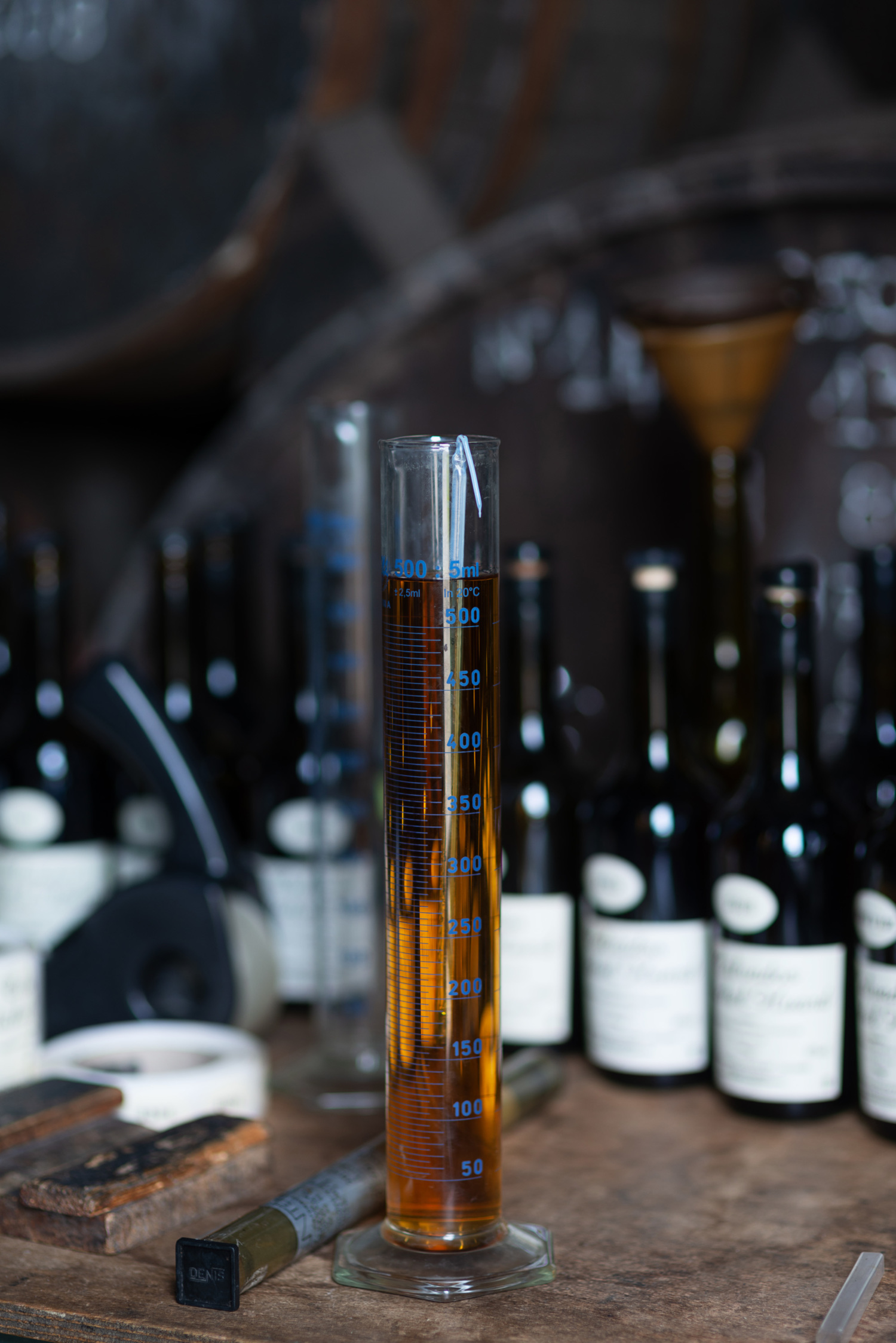 The cellar master there­fore decides to blend eau-de-vies of dif­fer­ent ages togeth­er to per­fect the spir­it's bal­ance thanks to the com­ple­ment­ary qual­it­ies of each one.
Once these blends are bottled, the age indic­a­tion on the label (15 years, 20 years, 30 years, '..) only takes into account the age of the young­est Calvados in the blend.
In other words, a 50-year-old Calvados can be included in the com­pos­i­tion of a Calvados with a "30 years" age statement.
As for the vin­tage Calvados, these are blends of eau-de-vies that have been dis­tilled in the same year and this year then appears on the label.
It is also recom­men­ded that the year of bot­tling be men­tioned on the label because a Calvados, once bottled, no longer ages.
Although it is not mandatory, the age statement — if it is provided — must comply with the following specifications:
VS (Very Special) / Three stars / Three apples: denotes an ageing period of at least 2 years.
Reserve/ Old: denotes an ageing period of at least 3 years.
V.O. (Very Old) / VSOP (Very Superior Old Pale) / Vieille Réserve: denotes an ageing period of at least 4 years.
Hors d'âge / XO (Extra Old) / Très Vieille Réserve / Très Vieux / Extra / Napoleon: denotes an ageing period of at least 6 years.
How do you heat a still?
A still can be heated by gas or, more tra­di­tion­ally, by wood.
You can find the answers to all your questions in our FAQ!
FAQ