Eng-ler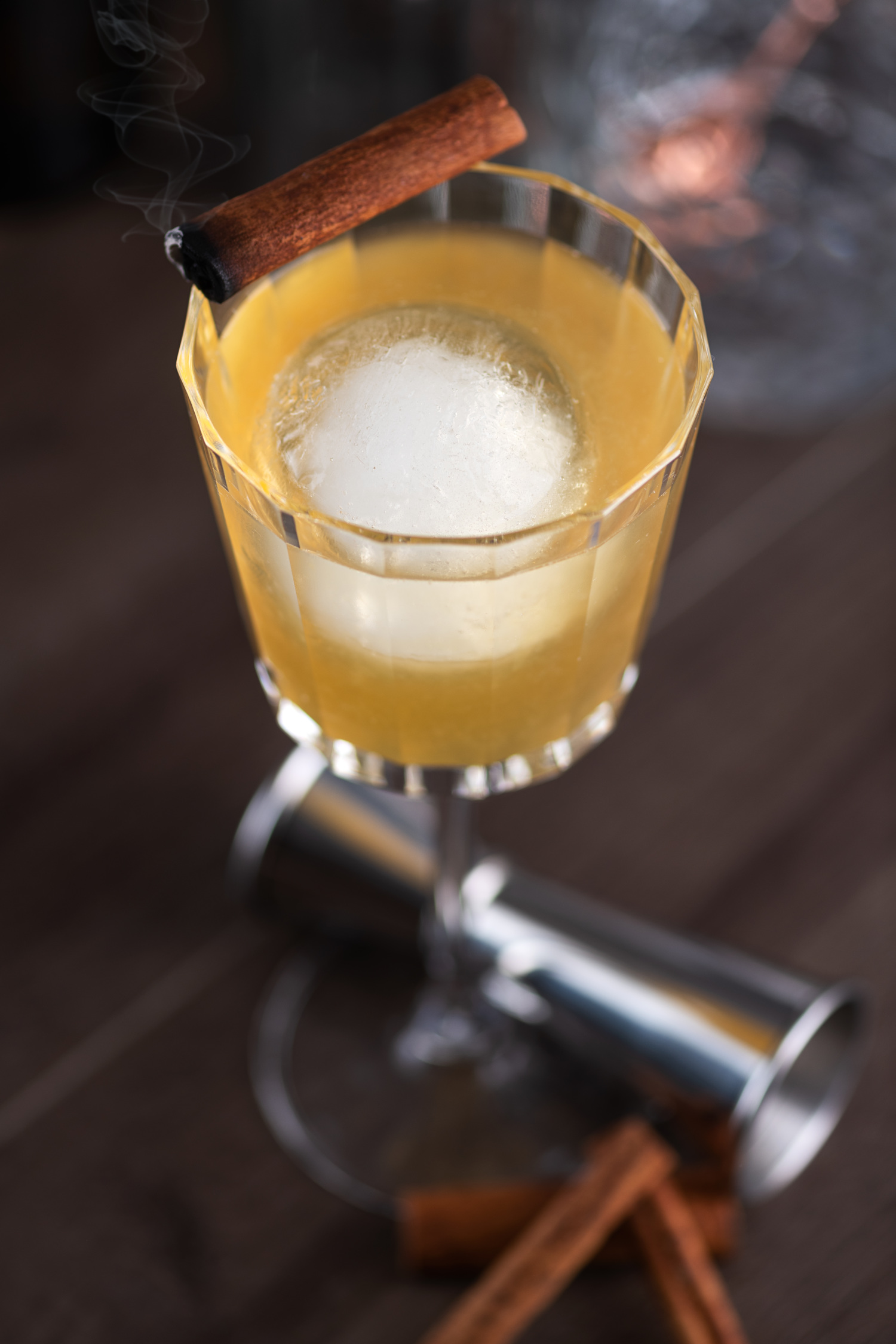 Apple and cin­na­mon. Of course.
Ingredients
10 ml Triple Sec
10 ml cin­na­mon syrup
30 ml Calvados VS
20 ml apple juice
10 ml lemon juice
Why is Calvados aged?
Ageing allows the Calvados to devel­op firstly in colour, and then its aromas and length on the palate. A young­er Calvados will tend to have a straw yellow hue and will devel­op very dis­tinct fruit or floral aromas. An old Calvados will, on the other hand, have a more amber colour, remin­is­cent of mahogany, and will devel­op a more com­plex range of aromas with a mix­ture of can­died fruit, dried nuts, car­a­mel or chocol­ate notes.
You can find the answers to all your questions in our FAQ!
FAQ