GLOBE BOUILLEUR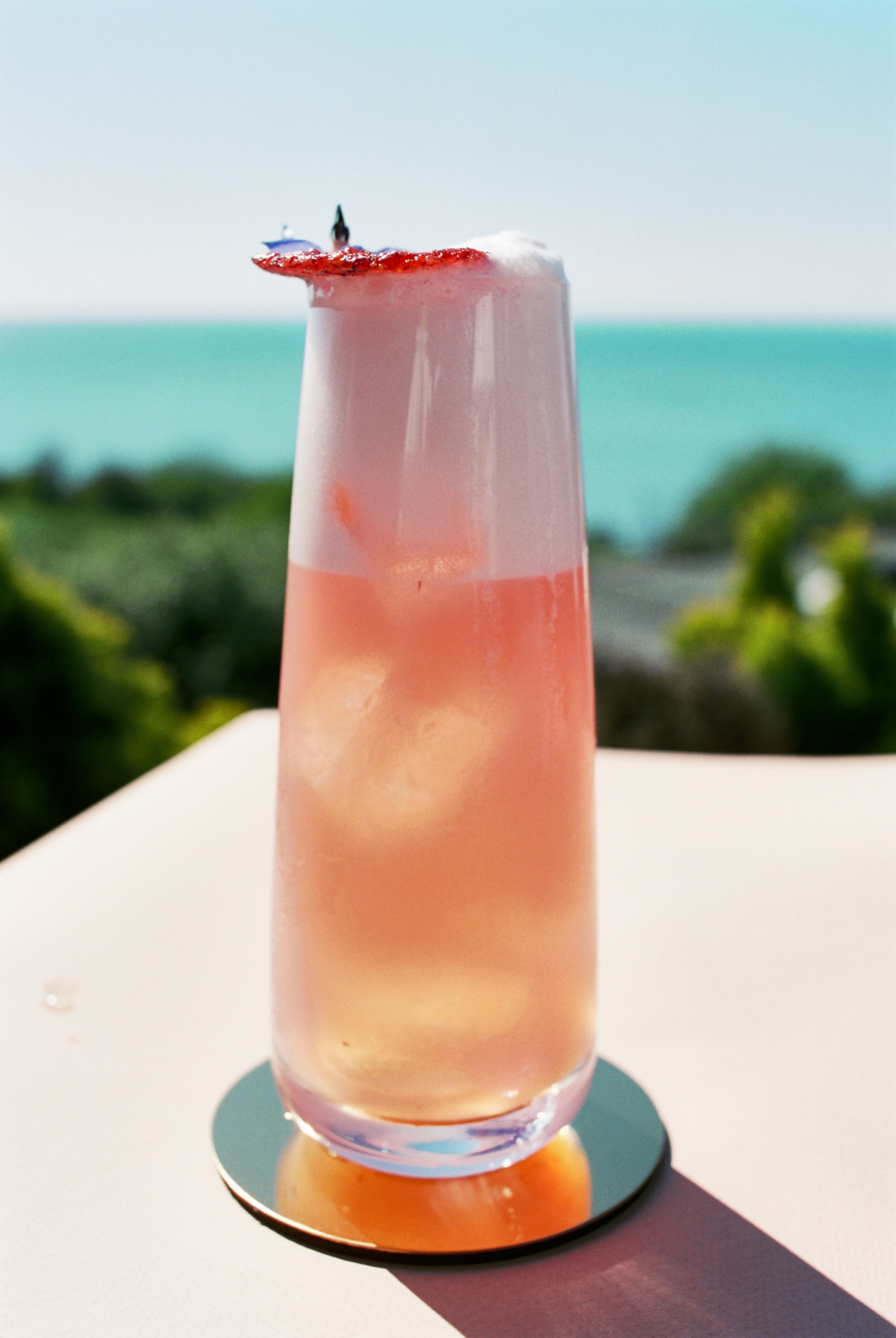 By Ugo Mor­etto, cre­at­or of the cock­tail (and winner of #Cal­vaclub 2021):
"In the skin of a Normandy dis­til­ler, a bar­tender, a waiter, a res­taur­ant owner, a cook, having travel sick­ness and stopped for sev­er­al months. My idea is to be able to travel through tastes and see other hori­zons with French products and by hon­our­ing a great spirit like Calvados.
Pour all the ingredi­ents into the shaker, make a first shake with ice cubes, double strain into the small tin, and make a second shake without ice cubes to get a nice foam!"
Ingredients
1.5cl apple & red onion pickles juice
2.5cl Shar­bat (cold macer­a­tion) of straw­ber­ries with Sichuan pepper
2cl dry white wine infused with Mélilot (a field herb remin­is­cent of vanilla or tonka)
5cl of Calvados Pays d'Auge VS
3cl organ­ic chick­pea aquafaba
Credits
Pix : Guillaume Belvèze, ForGeorges.fr ⇉ #CalvaClub 2021
Can you make Calvados from all types of apples?
No. Unlike table fruit, cider fruit (apples or pears) are small in size and par­tic­u­larly rich in tannins.
Apples are clas­si­fied into four fam­il­ies (sharp, bit­ter­sharp, sweet and bit­ter­sweet). It is the subtle blend of these dif­fer­ent vari­et­ies that gives the cider to be dis­tilled the bal­ance and char­ac­ter that will later be found in the Calvados. All the vari­et­ies of cider apples and perry pears are listed in the appen­dices to each appellation's specifications.
You can find the answers to all your questions in our FAQ!
FAQ