Pom'Doz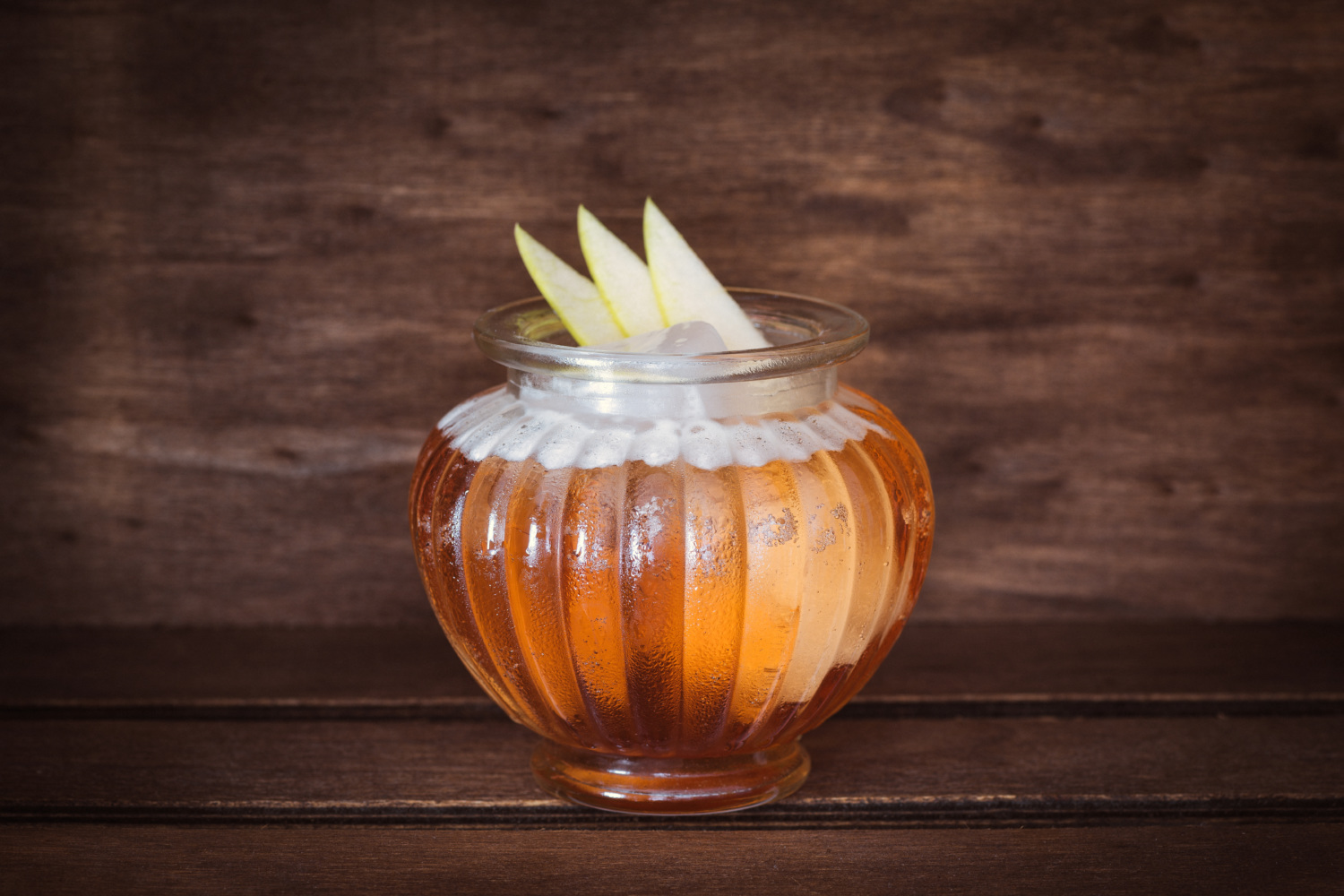 A truly apple­cious cock­tail. This is a deli­cious mix of Calvados and Pom­meau de Normandie.
Drink well chilled.
Ingredients
30 ml Calvados VS
20 ml Pom­meau de Normandie
60 ml Apple juice
1 dash of grenadine
Ice cubes
What is an AOC?
An Appel­la­tion d'Ori­gine Con­trôlée (AOC) is a French label identi­fy­ing a product whose vari­ous stages of man­u­fac­tur­ing (pro­duc­tion and pro­cessing) are car­ried out in the same geo­graph­ic­al area and accord­ing to recog­nised know-how. The concept was born in 1905, but it was not until 1935 that a legis­lat­ive decree cre­ated the Appel­la­tion d'Ori­gine Con­trôlée. The first AOC status was awar­ded on 15 May 1936. The Calvados Pays d'Auge became an AOC in 1942. Today there are 3 AOCs for Calvados: Calvados (1984), Calvados Pays d'Auge and Calvados Dom­fron­tais (1997).
You can find the answers to all your questions in our FAQ!
FAQ