Pom'Pom'Pom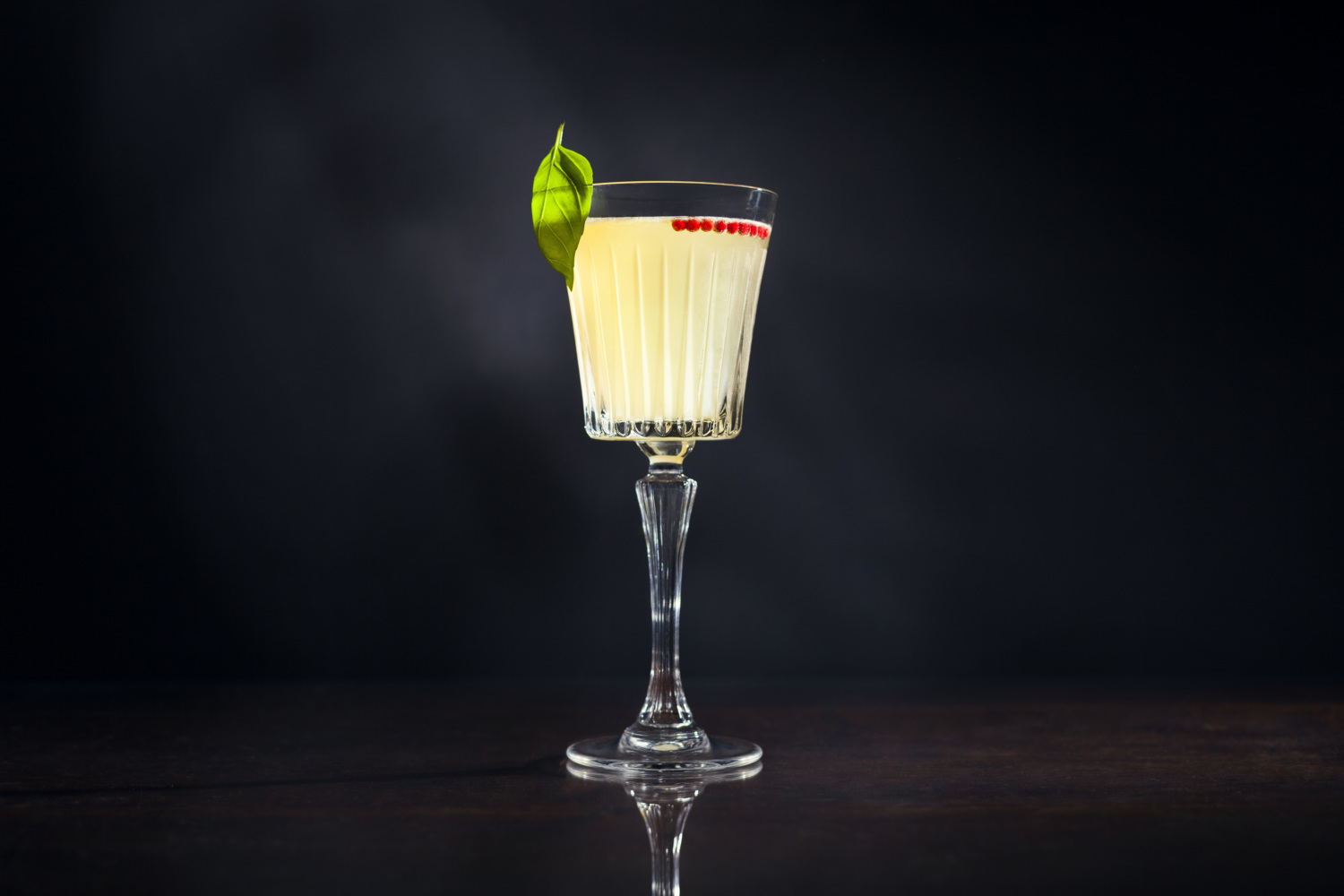 Subtle and fresh with a touch of acidity.
Ingredients
6 or7 pink peppercorns
3 fresh basil leaves
20 ml sugar syrup
20 ml fresh lemon juice
40 ml Calvados VS
30 ml spark­ling water
Method: crush the pep­per­corns in the shaker.
Tear up the basil leaves.
Add the sugar syrup, the lemon juice, Calvados, and fill with ice-cubes.
Shake for about 10 seconds, filter and serve in a cock­tail glass.
Top up with spark­ling water.
Credits
Can you make Calvados from all types of apples?
No. Unlike table fruit, cider fruit (apples or pears) are small in size and par­tic­u­larly rich in tannins.
Apples are clas­si­fied into four fam­il­ies (sharp, bit­ter­sharp, sweet and bit­ter­sweet). It is the subtle blend of these dif­fer­ent vari­et­ies that gives the cider to be dis­tilled the bal­ance and char­ac­ter that will later be found in the Calvados. All the vari­et­ies of cider apples and perry pears are listed in the appen­dices to each appellation's specifications.
You can find the answers to all your questions in our FAQ!
FAQ