Serendipity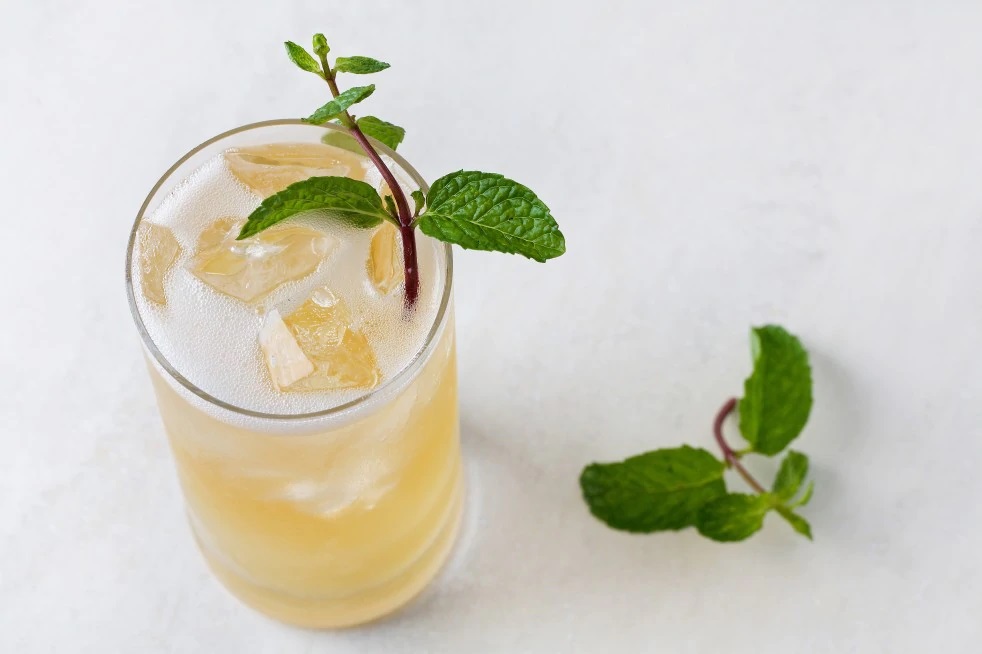 Colin Field is the famous barman at the Ritz hotel in Paris. This is his flag­ship cock­tail served at this top-notch hotel.
Ingredients
Mint leaves
45 ml Calvados
45 ml apple juice
1 tea­spoon sugar
Champagne
What is the minimum ageing time for an eau-de-vie to become Calvados?
The min­im­um ageing time before market release is 2 years in oak bar­rels (and 3 years for Calvados Domfrontais).
You can find the answers to all your questions in our FAQ!
FAQ