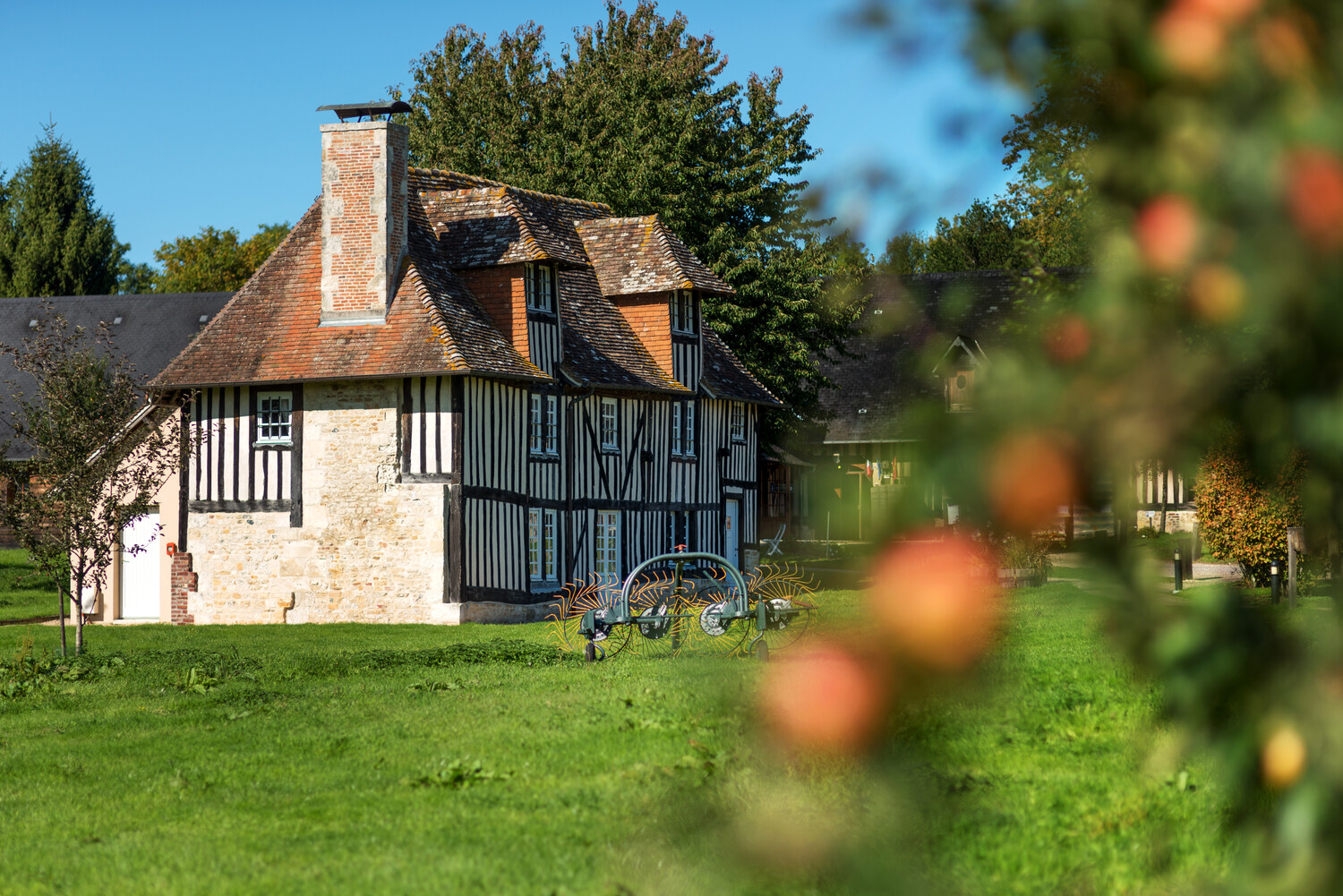 Producers
Christian Drouin
---
Our products
Calvados, Calvados Pays d'Auge, Pommeau de Normandie, Cider, Perry
---
Address
1895 Route de Trouville
Coudray-Rabut
14130 Pont l'Êveque
---
Opening hours
All year round from Monday to Sat­urday and cer­tain public hol­i­days, from 9:00 to 12:00 and from 14: 00 to 18:00
---
Contact
Guillaume Drouin
Tél. : +33 (0)2 31 64 30 05
Fax. : +33 (0)2 31 64 42 35
info@calvados-drouin.com
www.calvados-drouin.com
---
Languages spoken
French — English — German
---
More
Online sales
Shop sales
Tours
Groups by appointment
Maison Drouin is a family-owned Pays d'Auge craft distillery nestling in the middle of a traditional high stem orchard and specialising in the crafting of vintage Calvados.
It also offers a unique range of blends and limited editions which have received over 230 gold medals in various spirits competitions.
For three gen­er­a­tions the Chris­ti­an Drouin family dis­til­lery, housed on a prop­erty boast­ing typ­ic­al 17th cen­tury Pays d'Auge archi­tec­ture in the lush, leafy set­ting of the Touques valley, has been offer­ing vis­it­ors an immer­sion in the his­tory and world of Calvados, ciders, per­ries and Pom­meau de Normandie.
No less than 25 cider apple vari­et­ies are grown on the high stem trees (tra­di­tion­al, non-intens­ive) sur­round­ing this typ­ic­al Pay d'Auge cider farm. Pro­duc­tion also takes place on the his­tor­ic farm in Gon­neville-sur-Hon­fleur, as well as in Drouin's cellar in Domfront.
Chris­ti­an Drouin Calvados are expor­ted to 55 coun­tries where you will find them in wine stores, top res­taur­ants, hotels and cock­tail bars. They have picked up more than 230 gold medals in inter­na­tion­al spir­its com­pet­i­tions, includ­ing the title of Best European Spir­its Pro­du­cer at the 2013 ISWC in London, World's Best Calvados at the World Drinks Award in 2017, and 2019 Spirit of the Year bestowed by the Revue du Vin de France.
Loc­ated 15 minutes from Deau­ville, 20 minutes from Hon­fleur, and 2 kilo­metres from Pont l'Evêque, the estate is open to vis­it­ors through­out the year, from Monday to Sat­urday, 9 a.m. to 12 p.m. and 2 p.m. to 6 p.m. Tour are free for indi­vidu­al vis­it­ors, with a charge for groups. Sev­er­al work­shops are run through­out the summer includ­ing cock­tail work­shops and tra­di­tion­al bread baking.