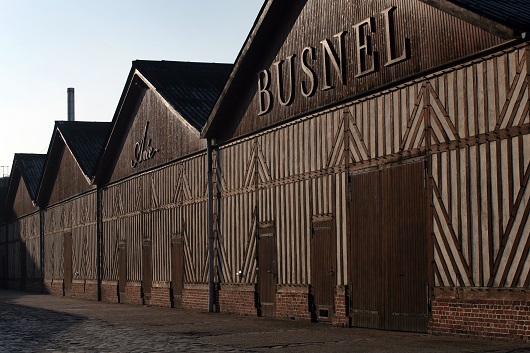 Producers
Distillerie Busnel
---
Our products
Calvados, Calvados Pays d'Auge, Pommeau de Normandie
---
Address
Route de Lisieux
27260 Cormeilles
---
Opening hours
Open from 10: 00 to 12:30 and from 14:30 to 18:30 every day from March to mid-November.
Weekends and school holidays in December.
---
Contact
Philippe Terlier
Tél. : 02 32 57 38 80
Fax. : 02 32 42 29 33
lamaisonbusnel@busnel.net
www.distillerie-busnel.fr
---
Languages spoken
French - English - German
---
More
Online sales
Shop sales
Tours
Groups by appointment
Founded in the heart of the Pay d'Auge in 1820, Distillerie Busnel is the first major Calvados House. You can visit one of the last great working distilleries and learn all about the production of its Calvados in a typical Normandy setting.
Distillerie Busnel is the oldest of the great Calvados houses and is emblematic of the Normandy terroir. In 1820, Ernest Busnel moved to the heart of the Pays D'Auge to produce his Calvados. His son, George, founded Maison Busnel, which quickly became a success. Distillerie Busnel still produces its renowned Calvados today. It employs 18 people, ages over 5 million litres of Calvados in its cellars, and has been pushing for the promotion of Pommeau de Normandie for years. It is the region's leading exporter and the Busnel brand is available on all five continents.
Distillerie Busnel can be found on the road to Lisieux, in the heart of Normandy's Pays d'Auge, one of the loveliest regions of France with an outstanding terroir and history. In this typical Normandy setting, we will tell you of our great love of Calvados and the secrets to its production. You will visit one of the last great working distilleries with its pot stills and its vast cellars. You can then enjoy a tasting of our most prestigious Calvados and Pommeau and then round off your tour by paying a visit to the Maison Busnel shop. Our team will be delighted to receive you and talk you through our many different Busnel Calvados and Pommeau de Normandie.