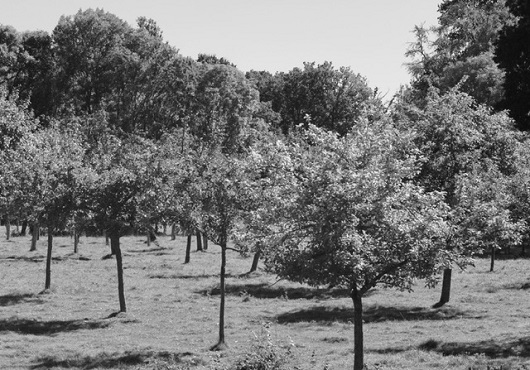 Producers
Domaine de la Touche
---
Our products
Calvados
---
Address
La Touche
61160 Montabard
---
Opening hours
By appointment on Tel. +33 (0)6 67 01 99 87
---
Contact
Marie-Laure Leplat
Tél. : 02 33 35 91 69
ml.leplat@orange.fr
---
Languages spoken
French - English - German - Italian
---
More
Shop sales
Visits by appointment
Unique and natural Calvados, produced according to traditional methods, with fruit from La Touche's own orchards grown without the use of pesticides and harvested by hand.
The La Touche "Spirits".
Happy and free, the spirits, at La Touche are many:
The spirit of the woods, the spirit of the meadows, the spirit of the earth and water,…
The spirit of the dawn and the sunset, the spirit of the wind…
The spirit of harmony, the spirit of sharing, the spirit of excitement and the spirit of fantasy.
Protectors and unconventional, with a taste for fine things and meeting interesting people, they invite you on a journey!
The Calvados are the generous yet subtle expression of the small La Touche estate and its Spirits.
They perpetuate the French tradition of producing fine products with authentic flavours.
They contribute to the timeless culture of living terroirs in which trees, animals and humans live in perfect harmony.
Old Calvados and unique barrels dedicated to philosophers, musicians, poets or travellers: best enjoyed in moderation but with emotion...