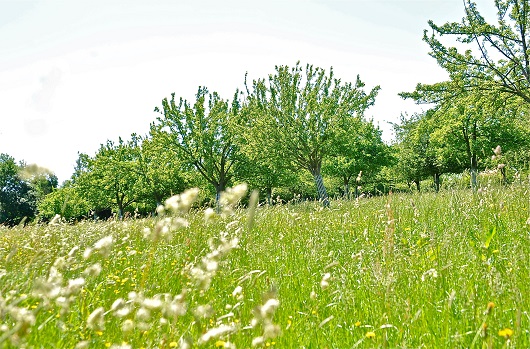 Ferme de la Vallée


au Tanneur
Producers
Ferme de la Vallée au Tanneur
---
Our products
Calvados, Pommeau de Normandie, Cider, Perry
---
Address
Chemin de la vallée au tanneur
14340 Repentigny
---
Opening hours
Every day from 1 April to 15 September from 9:00 to 19:00.
From 16 September to 30 March: according to owners' presence on-site or by appointment.
---
Contact
Ginette Cenier
Tél. : 02 31 64 38 69
getjl.cenier@wanadoo.fr
ferme-vallee-tanneur.pagesperso-orange.fr
---
Languages spoken
French - English
---
More
Shop sales
Tours
Groups by appointment
A traditional organic farm, where Normandy cows graze under the high stem apple trees.
Ginette and Jean-Luc Cenier took over the dairy production and apple tree orchards from Ginette's parents in 1994. Cider production began shortly after and has continued to grow ever since.
The Ferme de la Vallée au Tanneur is typical of the Pays d'Auge with 80 hectares of meadowland, including 12 hectares of high stem orchards, through which 40 Normandy cows can be found grazing (it's like a picture postcard of Normandy!)
We produce a range of AOC organic products using traditional methods. AOP (PDO) Pays d'Auge cider, Pommeau de Normandie, Calvados, as well as other high-quality products: cider vinegar, apple and pear juice. Our products regularly pick up awards in local competitions.
The farm is situated on the Route du Cidre (Cider Route,) near Cambremer. It is typical of the region and is a great place to come for a walk between April and September. During this period, Ginette or Jean-Luc are happy to welcome you for a tour and/or a tasting of their different products in a convivial, family atmosphere.
Our farm shop also sells locally produced honey and raw milk cheese (Camembert, Pont L'evêque, Livarot).
We have space for motorhomes with free parking for one night.