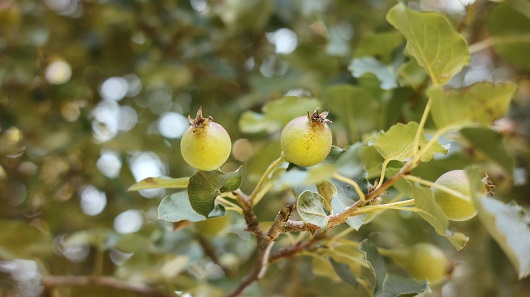 Producers
La Cave Normande
---
Our products
Calvados, Calvados Domfrontais, Pommeau de Normandie, Cider, Perry
---
Address
La Guer­reliere
50720 Saint-Cyr-du-Bailleul
---
Opening hours
Monday to Sat­urday from 10:00 to 17:00
---
Contact
Sébastien Guesdon
Tél. : 02 33 59 43 94
contact@lacavenormande.fr
www.lacavenormande.fr
---
Languages spoken
Français
---
More
In-store sales
Tours
Groups by appointment
Producers of Calvados, perry, cider, apple and pear juice since 1950… a family know-how and expertise when it comes to delighting the taste buds!
Estab­lished in 1950, the Cave Nor­mande is a family busi­ness with strong values. We pro­duce Calvados, cider, farm perry, apple juice, pear juice and a pear aper­itif. We sit within the Dom­fron­tais appel­la­tion which is a guar­an­tee of high qual­ity! In 1944, at just 18 years of age, our grand­fath­er bought his first still and became a trav­el­ling dis­til­ler. In 1974, his son, Daniel Gues­don, work­ing as a live­stock farmer in St-Cyr-du-Bail­leul, decided he wanted to carry on the tra­di­tion. Then my broth­er and I joined forces to per­petu­ate this Normandy savoir-faire and share it with others.
We craft our products on our farm sur­roun­ded by the 100-year-old apple and pear trees planted by our grand­par­ents with typ­ic­al Dom­fron­tais vari­et­ies such as Plant de Blanc, Faus­set, Blot, Cham­pagne and Gros Gon­ti­er. In an envir­on­ment that is per­fect for grow­ing apples and pears, the pro­duc­tion and har­vest are car­ried out in the best of con­di­tions: our fruit is har­ves­ted by hand or by machine and then sent to the pro­cessing facil­ity where it is washed, sorted and mashed.
Loc­ated 45 minutes from Mont-St-Michel and 10 minutes from Dom­front, we offer vis­it­ors a tour of the ageing cellar and tast­ings of our products, from Monday to Sat­urday (10:00 to 17:00). Groups of vis­it­ors (by appoint­ment only) can also visit the orch­ards and pro­cessing facil­ity. The tour lasts around 90 minutes. Our shop is open to the gen­er­al public.