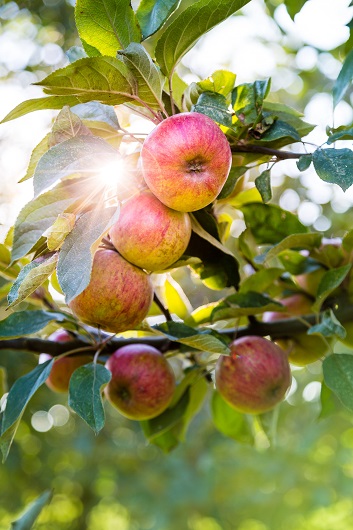 Producers
La Maison Ferré
---
Our products
Calvados, Pommeau de Normandie, Cider, Perry
---
Address
Les Mares
61400 Comblot
---
Opening hours
From April to September on Wednesdays, Fridays and Saturdays in the afternoon.
or by appointment outside these hours
Tel +33 (0) 6 64 50 96 88.
---
Contact
Grégoire Ferré
Tél. : 06 64 50 96 88
gregferre@yahoo.fr
---
Languages spoken
French - English - Spanish
---
More
Shop sales
Tours
Groups by appointment
Maison Ferré is an ideal stop for anyone who loves nature and appreciates authenticity. This family-owned cider producer and distillery are located in the heart of the Perche Regional Park, where the state-owned forests and hills give this natural region its typical character .
Grégoire Ferré took over the cider production from his parents, making his livelihood from this typical Perche farm with 35 hectares of high stem and low stem orchards. Over 35 cider apple varieties are grown here. Grégoire Ferré seeks out a diversity of old Perche varieties.
With great respect and a passion for tradition, Grégoire Ferré produces all his ciders and spirits to the highest standards, making use of a hydraulic press from 1950 and a copper continuous still from 1975. There are a history and a soul in everything they do here.
The tours take you through the orchards to the cellars, via the press and the still. The technical explanations are adapted to the visitors' level of knowledge and interest. The tasting will be the time to discover and discuss all the intense and subtle flavours that the apples have to offer.
The farm is set in a woody landscape of chestnut and walnut trees. A "forest-garden" experience (where everything is edible) was created during the Covid-19 lockdown in 2020; here you can find all the major species of nut trees, edible shrubs, herbs, 200 varieties of eating apple trees, quince trees and last, but not least, an ancient forgotten tree: the service or sorb tree.
The farm produces a range of entirely organic products including ciders, juices and spirits.
The Pommeau and Calvados both have the AOC/AOP classifications. The first AOC/AOP Perche Cider was crafted in 2020.
Maison Ferré loves to innovate and surprise. Alongside our traditional products, you will therefore find La Cuvée du Brasseur (an extra dry, fully-fermented cider), Les Perles d'Agathe (an alcohol-free sparkling apple juice which is as good as it looks!), Le Kristal (a white eau-de-vie) and Le Pom Pom (our house cocktail).
Maison Ferré represents a link between past and future. The products are crafted using traditional methods but the aim is to have a contemporary appeal. This is why you will find the Calvados presented in superb transparent bottles that show off their gorgeous amber hue and with labels that purposely go against the classic conventions.