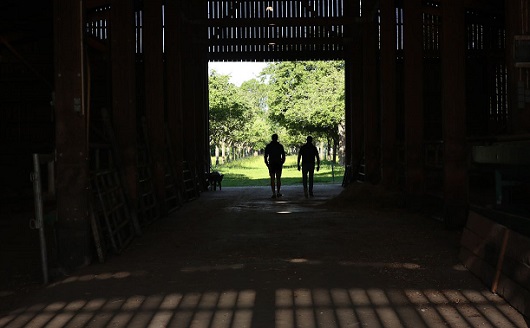 Producers
Le Père Jules
---
Our products
Calvados Pays d'Auge, Pommeau de Normandie, Cider, Perry
---
Address
Route de Dives – D 45
14100 St-Désir de Lisieux
---
Opening hours
Monday to Sat­urday from 9:00 to 12:30 and from 14:30 to 19:00.
---
Contact
Guillaume Desfrièches
Tél. : 02 31 61 14 57
Fax. : 02 31 61 07 43
lepere.jules@orange.fr
www.calvados-leperejules.com
---
Languages spoken
French — English
---
More
Shop sales
Tours
Group bookings
A family story, the story of a passion……
Since 1919, qual­ity and atten­tion to detail have been the guid­ing prin­ciples for four gen­er­a­tions of pro­du­cers, faith­ful to their ances­tral tra­di­tions and pas­sion­ate about their craft. Their single-minded object­ive is to create products of the highest quality.
All of our products are made from care­fully selec­ted vari­et­ies of apples and pears from tra­di­tion­al high stem orch­ards loc­ated in AOC/AOP areas.