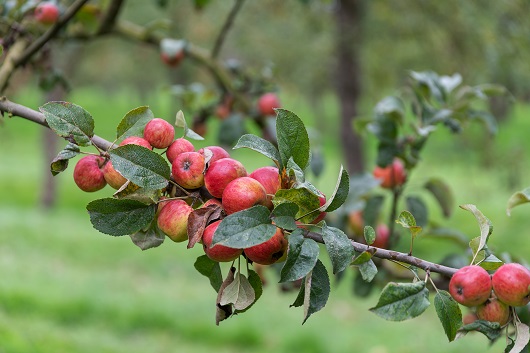 Producers
Père Gontran
---
Our products
Calvados Pays d'Auge, Cider
---
Address
816 Chemin de la Cavellerie
14130 Bonneville-la-Louvet
---
Opening hours
Visit by appointment and sales on the farm from 10:00 to 13:00 and from 14:00 to 18:00.
---
Contact
Stéphanie Dondain
Tél. : 02 31 65 42 96
Fax. : 02 31 65 63 05
info@lacavellerie.com
www.pere-gontran.com
---
Languages spoken
French - English - Spanish
---
More
Online sales
Shop sales
Tours by appointment
Groups by appointment
This family farm, located in the heart of the Pays d'Auge, not far from the beaches of the Côte Fleurie, produces Calvados, cider and apple juice. Direct sales on-site.
Nestled in lush green landscape, the farm owns 15 hectares of 10-year-old high stem apple trees, selected from the Pays d'Auge catalogue, and 9 hectares of low stem trees. All of the fruit ripens on the tree and is harvested when completely ripe. The Calvados comes from the double distillation of cider, which is then aged in barrels. Being part of the different AOCs is hard-earned but deserved!