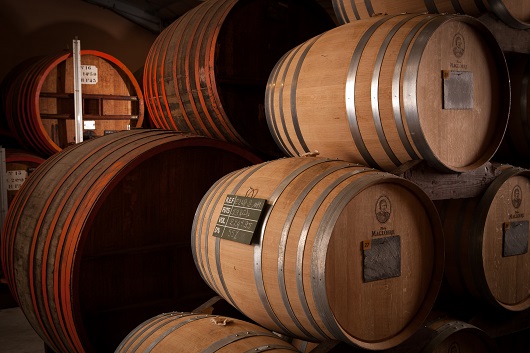 Producers
Spirit France Diffusion
---
Our products
Calvados, Calvados Pays d'Auge, Pommeau de Normandie
---
Address
RD 615 - ZA de Reux
14130 Reux
---
Opening hours
Calvados Experience - 14130 Pont-l'Evêque
Further information on https://www.calvados-experience.com/
---
Contact
Serge Der Sahaguian
Tél. : 02 31 64 12 87
contact@spirit-france.com
www.spirit-france.com
---
Languages spoken
French - English - German - Spanish - Italian - Russian - Chinese - Japanese
---
More
Online sales
"Calvados Experience" Interactive Museum
Spirit France Diffusion's activity is based on the crafting of high-quality products, using its extensive savoir-faire. These are products with a strong identity, rooted in a terroir, and protected by an AOC. Père Magloire, Calvados Boulard and Lecompte are our three leading Calvados brands.
Père Magloire Calvados has been embodying tradition and Normandy heritage since 1821. Père Magloire produces a wide range of Calvados suitable for many different drinking occasions and modes of consumption.
Created in 1825, Maison Boulard distributes the most widely exported and biggest-selling Calvados brand in the world. Available in 80 countries, Calvados Boulard is also the market leader in Duty Free distribution.
Founded in 1923, Maison Lecompte is a Calvados brand destined for luxury establishments around the world.
Our company is located in Reux where we have our administration team, our production site, and some of our cellars. We also have cellars on our two estates: Ste-Foy Montgomery and Coquainvilliers.
The former Père Magloire site in Pont L'Evêque has been turned into an interactive "Calvados Experience" museum, offering visitors a multi-sensorial immersive tour, a journey through the centuries, from our Viking ancestors to the present day. You will learn about the transformation of apples into Calvados, from our region's orchards to our internationally renowned Normandy spirit. This Experience, one of its kind in France, lasts about 45 minutes and is followed by a tasting. At the end of the tour, visitors can visit our shop to peruse the largest collection of Calvados ever offered.