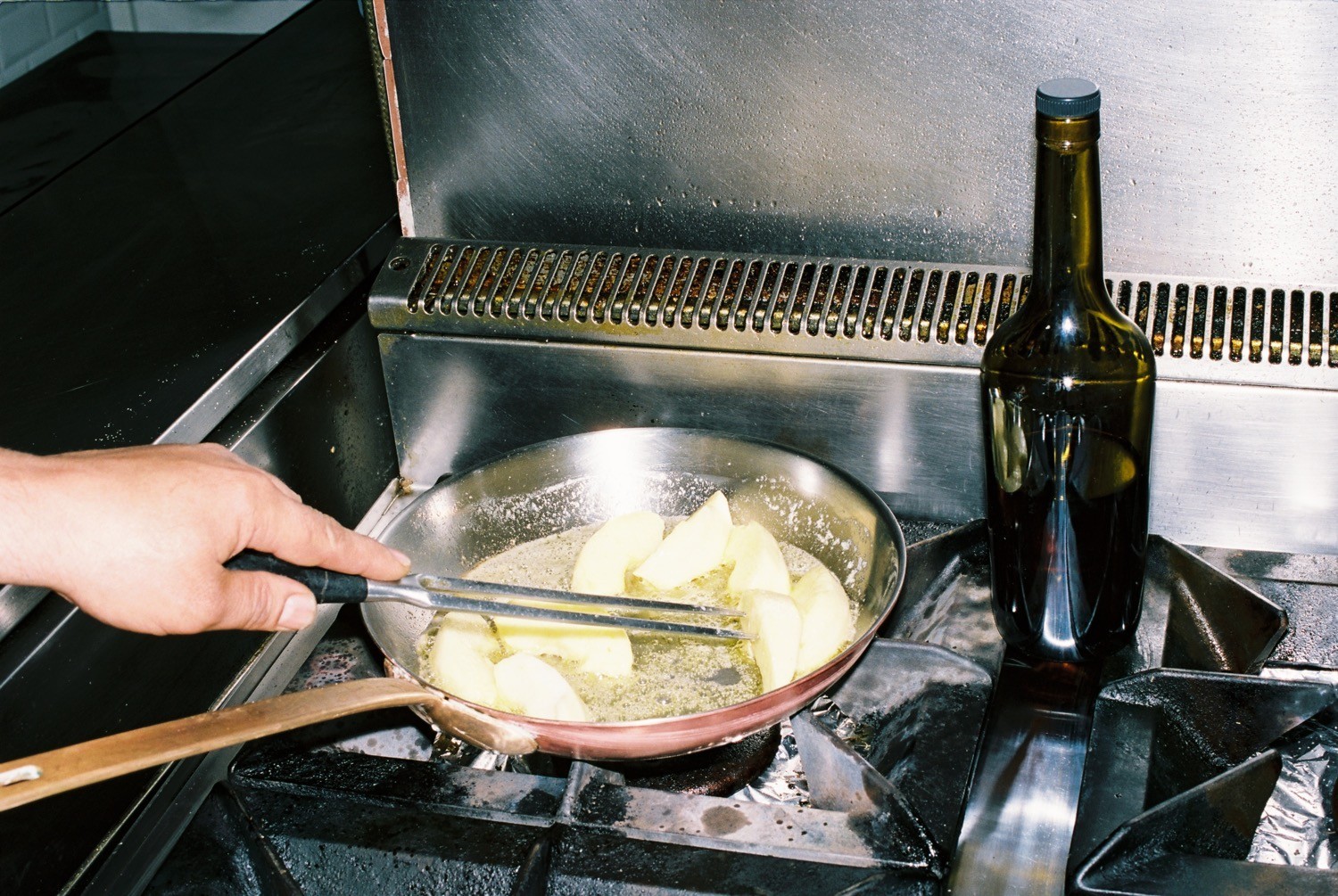 Pan-fried apples with Calvados
Pre­par­a­tion time: 15 mins
Cook­ing time: 10 mins
Serves 4
Ingredients
4 apples (Granny Smith or Elstar)
40 g butter
60 g caster sugar
4 table­spoons Calvados (6 cl)
4 scoops green apple sorbet
Peel and core the apples. Cut them into 6 or 8 pieces (depend­ing on thier size).
Melt the butter in a frying pan, and add the apple pieces. Brown all sides, sprinkle over the sugar and lightly car­a­mel­ise the apples.
Flambé with Calvados.
Arrange the apple pieces in the shape of a rose on the plate. Place a scoop of apple sorbet in the centre. Drizzle over a little of the cook­ing juice.
Enjoy!
What is a Trou Normand?
In the 19th cen­tury, the "Trou Nor­mand" had an offi­cial place at meal­times, it was a small glass of Calvados served to aid diges­tion during ban­quets and formal meals. Gust­ave Flaubert alludes to this wide­spread custom in his "Bouv­ard et Pécuchet" writ­ten in 1881. Tra­di­tion has it that, midway through the meal, the master of the house invited his guests to raise their half-filled glass of Calvados, smell it and then swal­low it down in one gulp. Today, the tra­di­tion is to serve an apple sorbet soaked in Calvados in the middle of the meal.
You can find the answers to all your questions in our FAQ!
FAQ