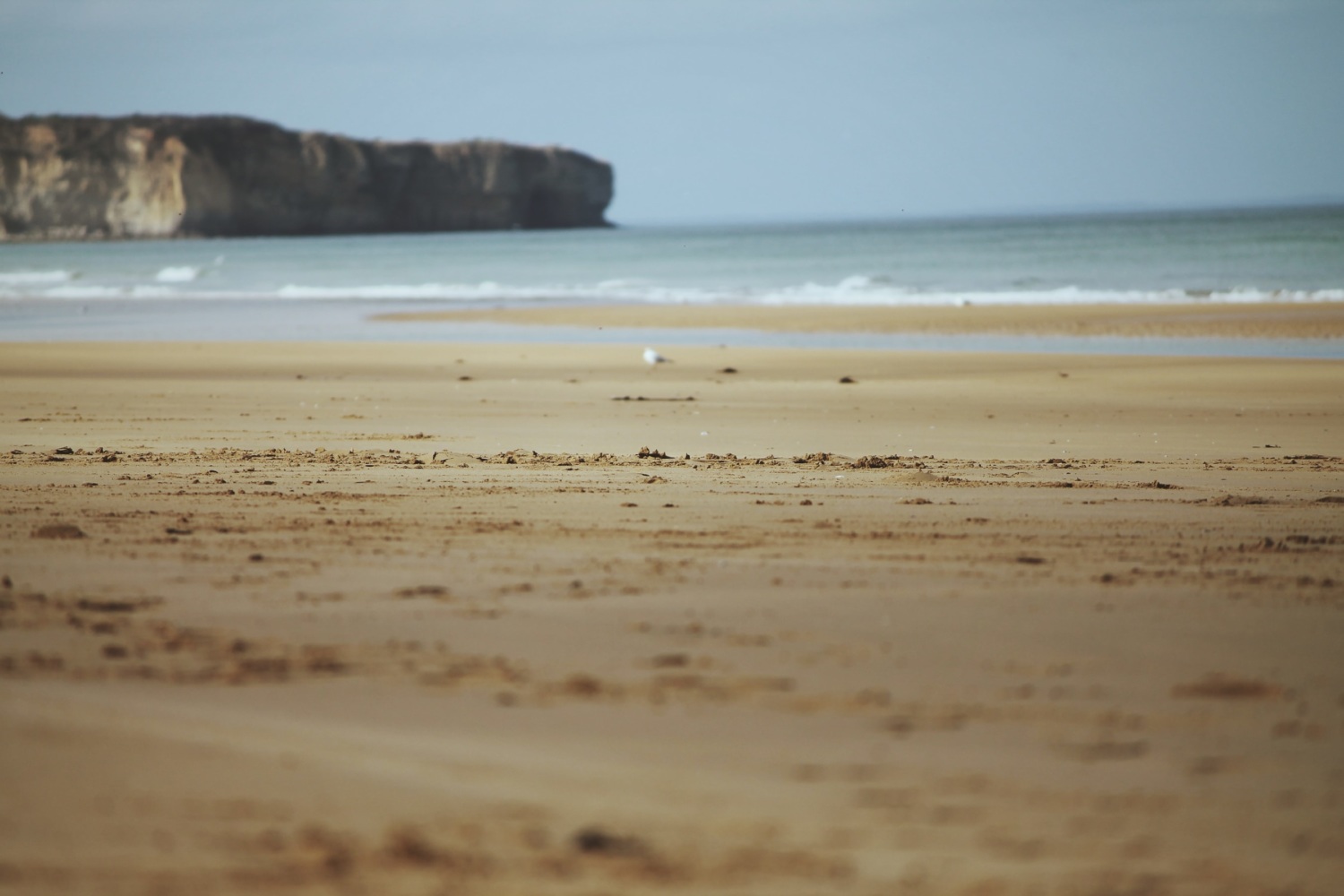 From Le Bessin to Caen,


between land & sea
Stage 1 : La Pointe du Hoc
This nat­ur­al site on the out­skirts of Cric­queville-en-Bessin, with its old bunkers and craters, bears testi­mony to the fero­city of the battle of June 1944.
Further info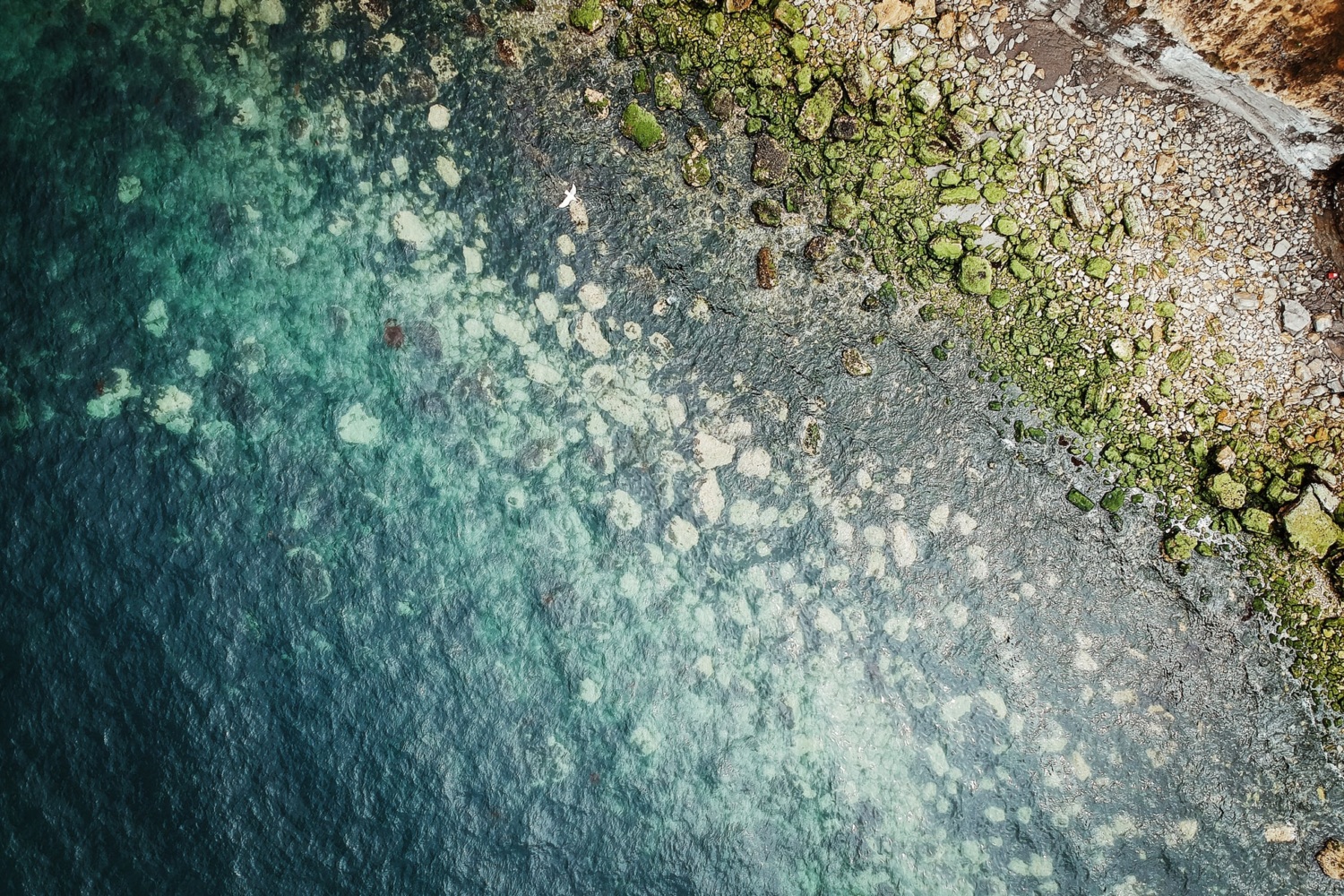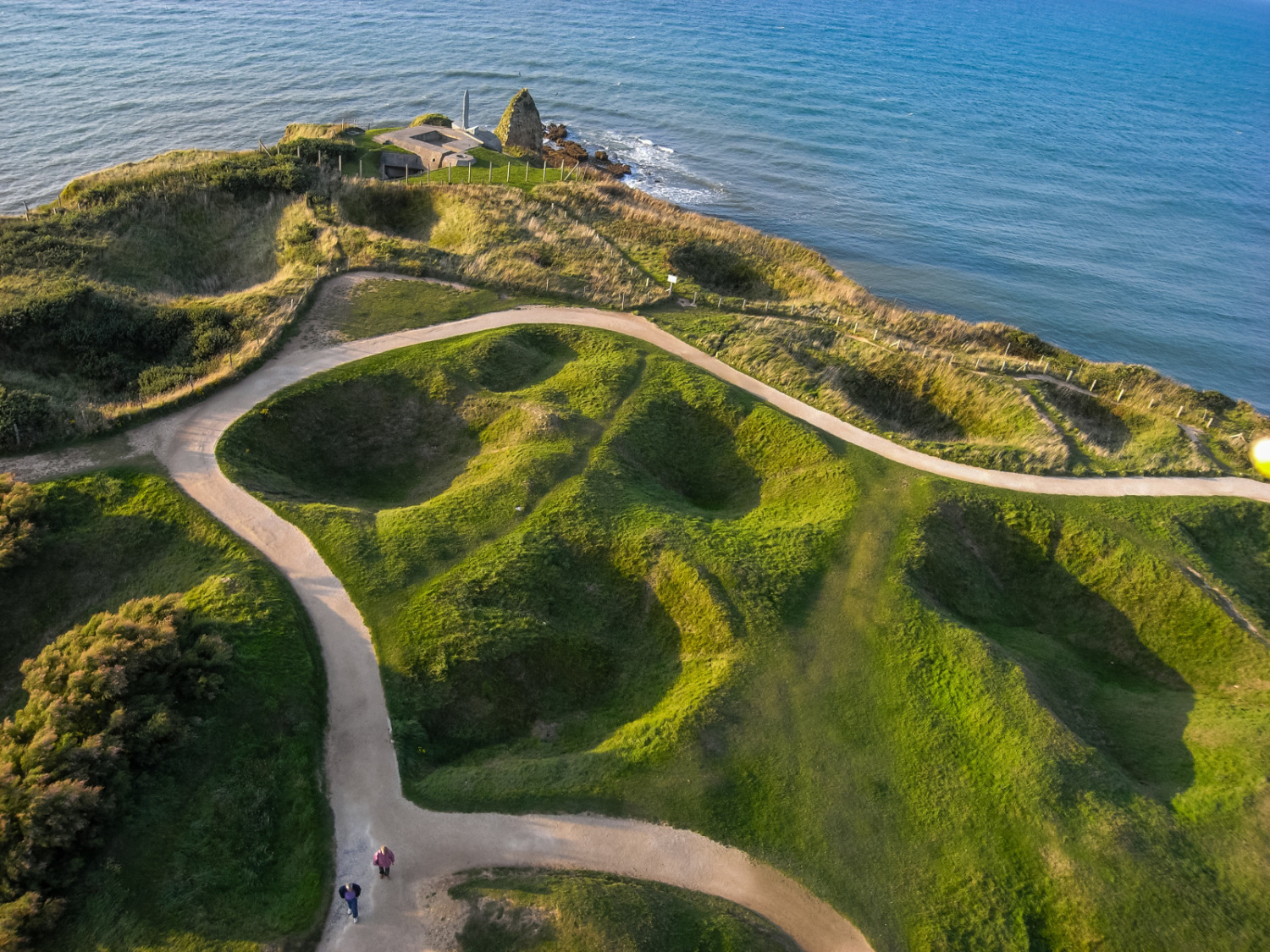 With the code name given to it by the Allies, this beach is undoubtedly the most sym­bol­ic of D‑Day. Impress­ively long, it stretches from Vierville-sur-Mer to Col­leville-sur-Mer and is a great place to take a dip in the summer.
Don't miss the Amer­ic­an cemetery over­look­ing it!
Further info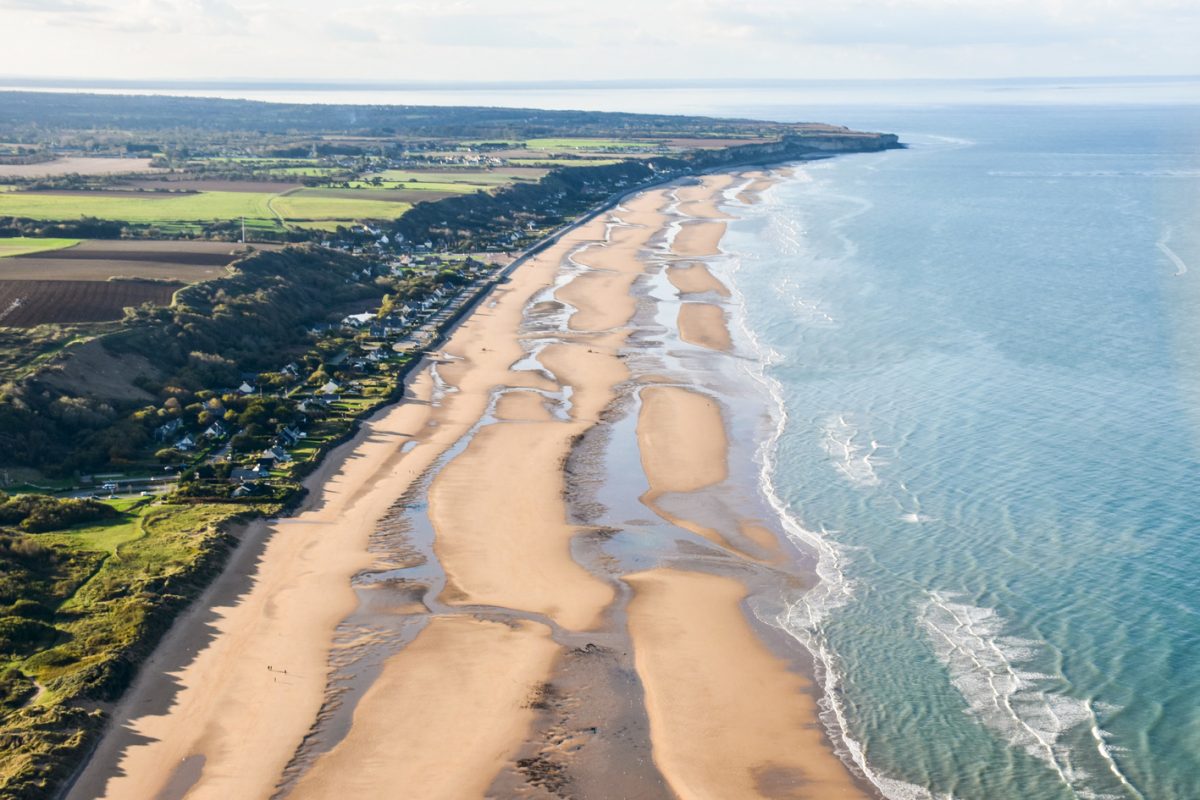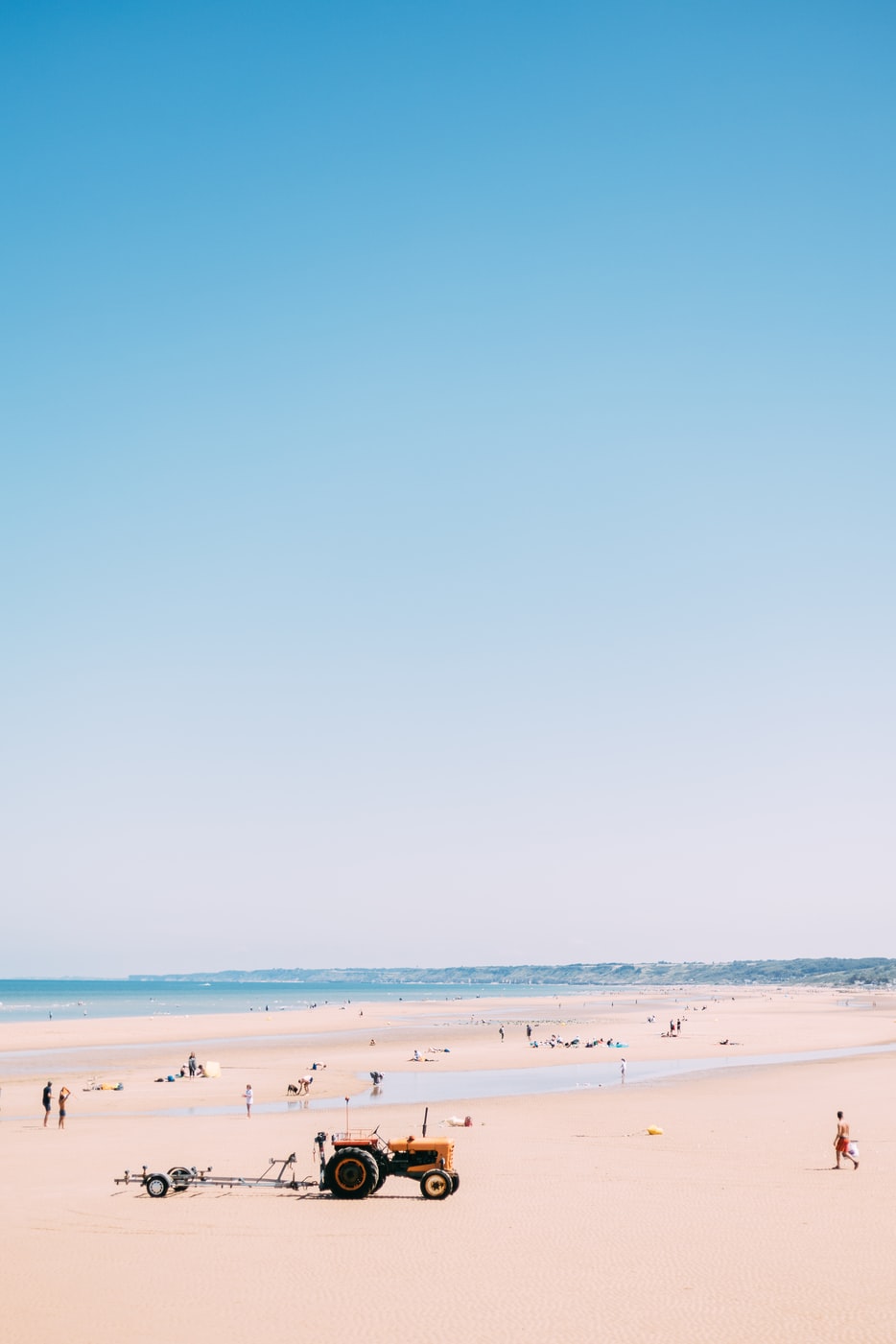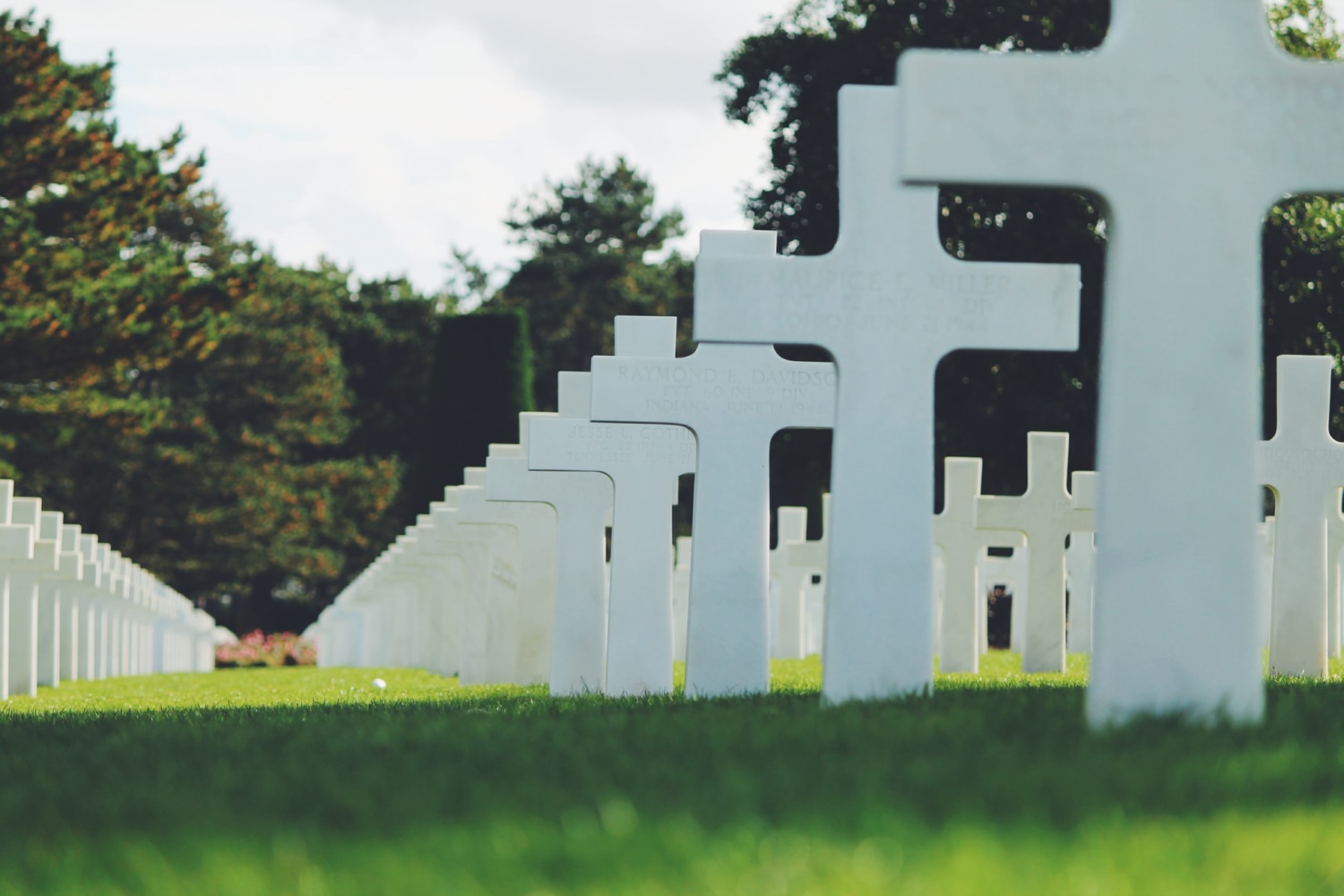 Travel slightly away from the coast and pay a visit to Domaine de la Sap­in­ière. Michel Leg­al­lois wel­comes vis­it­ors to his cellar loc­ated along­side the orch­ards. This is no doubt the most mari­time estate in the appel­la­tion area.
Further info
10 km from Bayeux, the old cit­adel of Port en Bessin is the Normandy cap­it­al of the sea scal­lop. Its quay­sides are bust­ling when the boats come in and the fish­er­men unload their catch at the fish auction.
Further info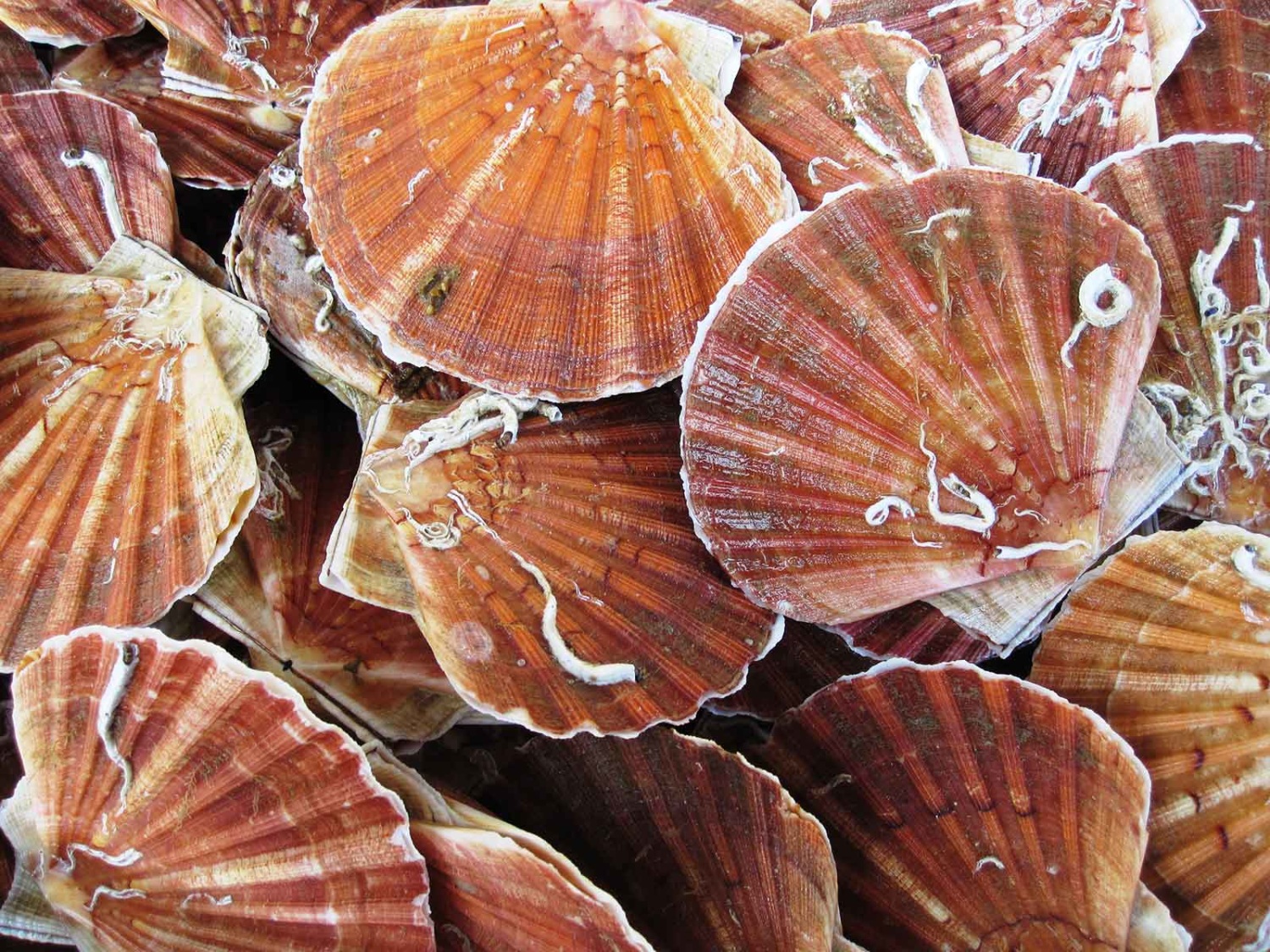 The charm of the ancient medi­ev­al town of Bayeux is first exper­i­enced through its famous Tapestry, a 69-metre long embroidered mas­ter­piece in honour of Wil­li­am the Con­quer­or. Bayeux' impress­ive cathed­ral also bears testi­mony to the splend­our of the Duchy of Normandy.
Spend the night at Logis "Les Rem­pa­rts", a charm­ing bed & break­fast with a "cider-making" vibe.
Further info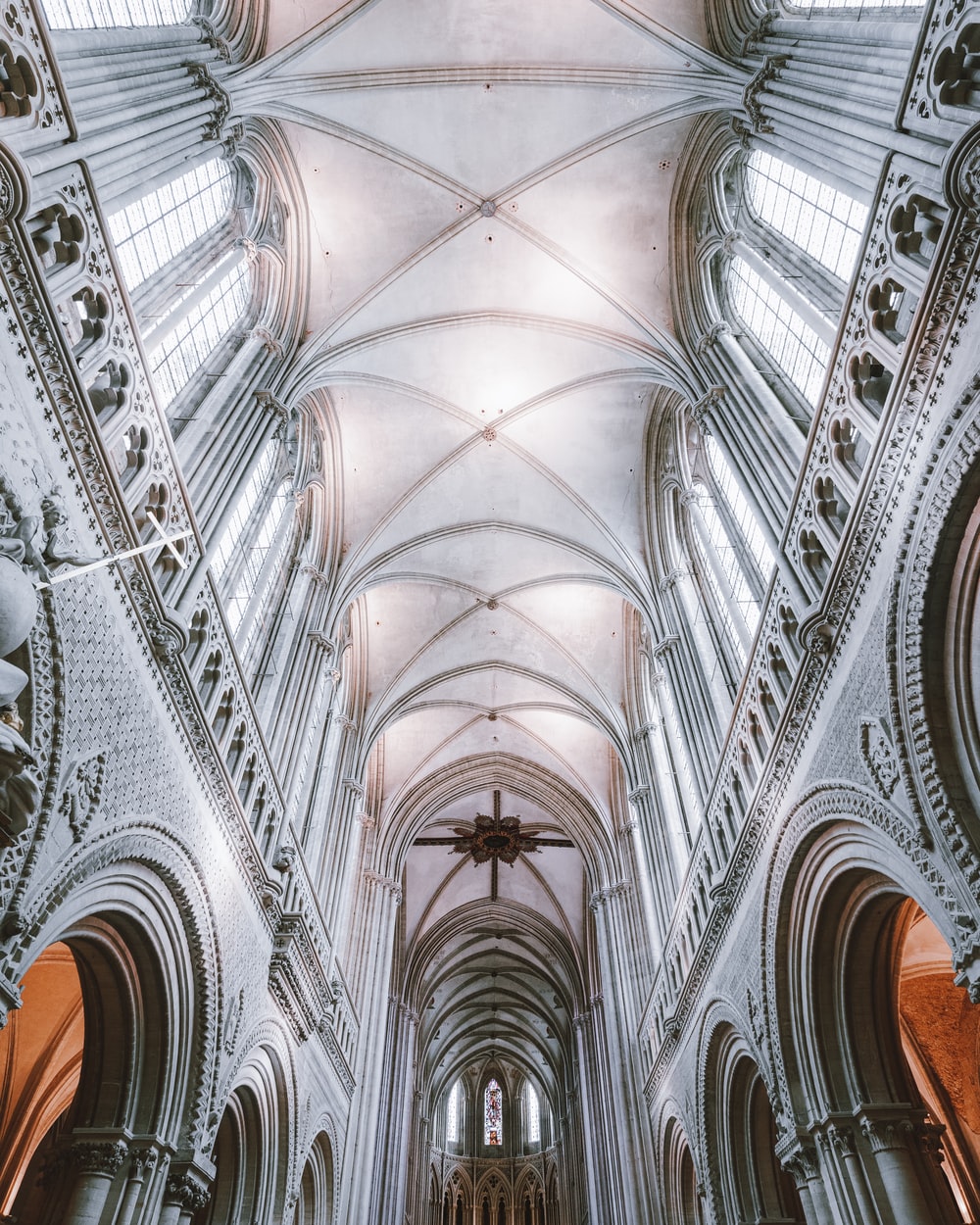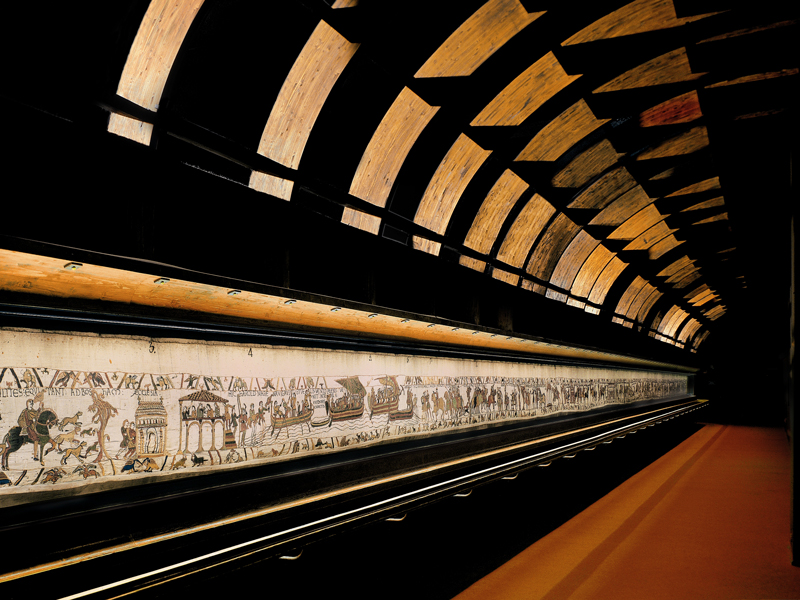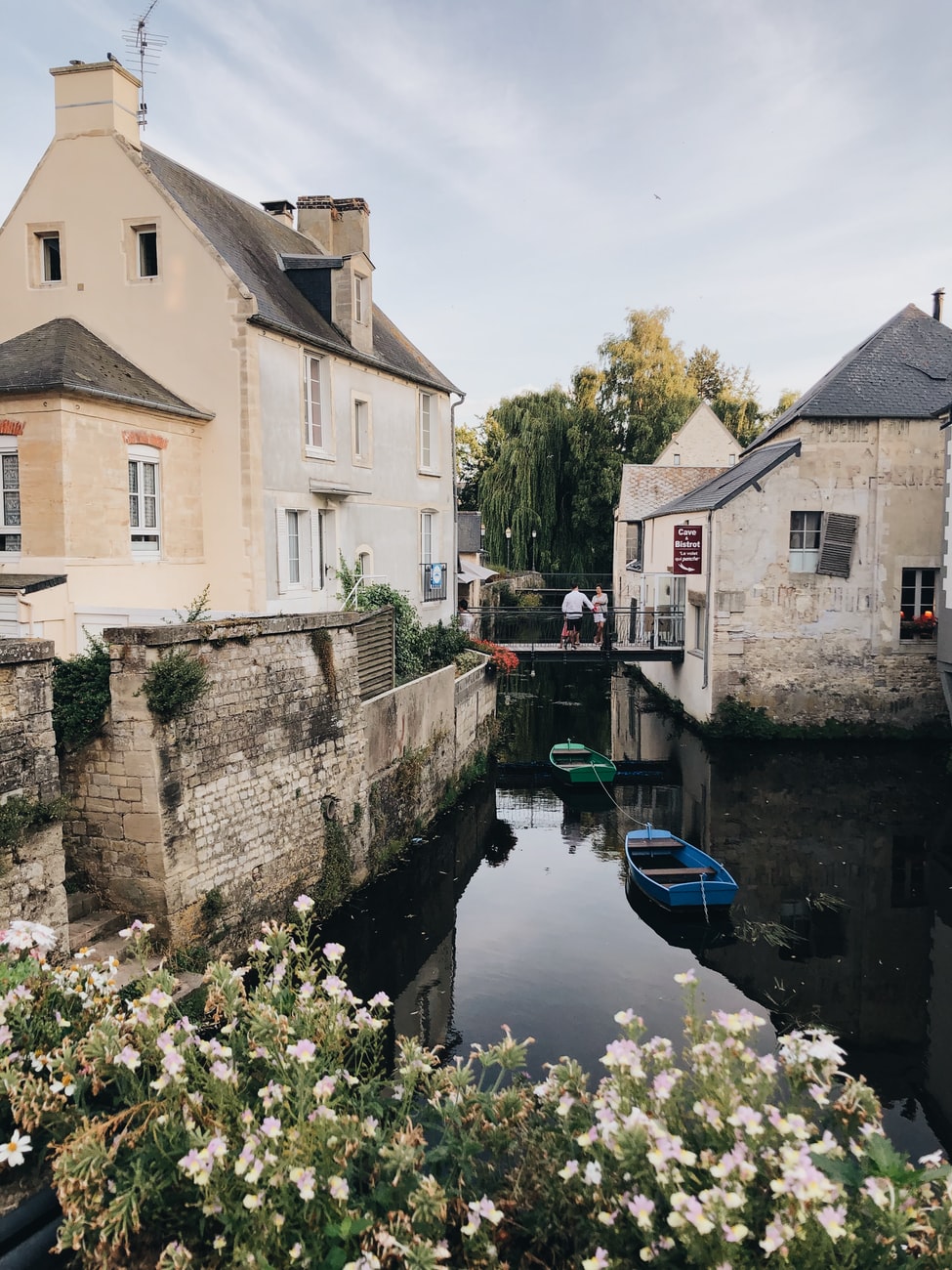 In a more coun­tri­fied set­ting, just a stone­'s throw from the cap­it­al of Le Bessin, you will find Domaine de la Flaguer­ie which is open to vis­it­ors all year round. The aromas of apples waft through the air as you tour this family-owned, organ­ic­ally-cer­ti­fied property.
Further info
On the road to Caen, stop off for a bite to eat at the Ferme de Billy. The inter­est­ing and cre­at­ive Vauvrecy family has very suc­cess­fully pre­served its family her­it­age. They put on gen­er­ous brunches at the week­end and mix up some tasty Calvados cock­tails for you to enjoy in the cosy surroundings.
Further info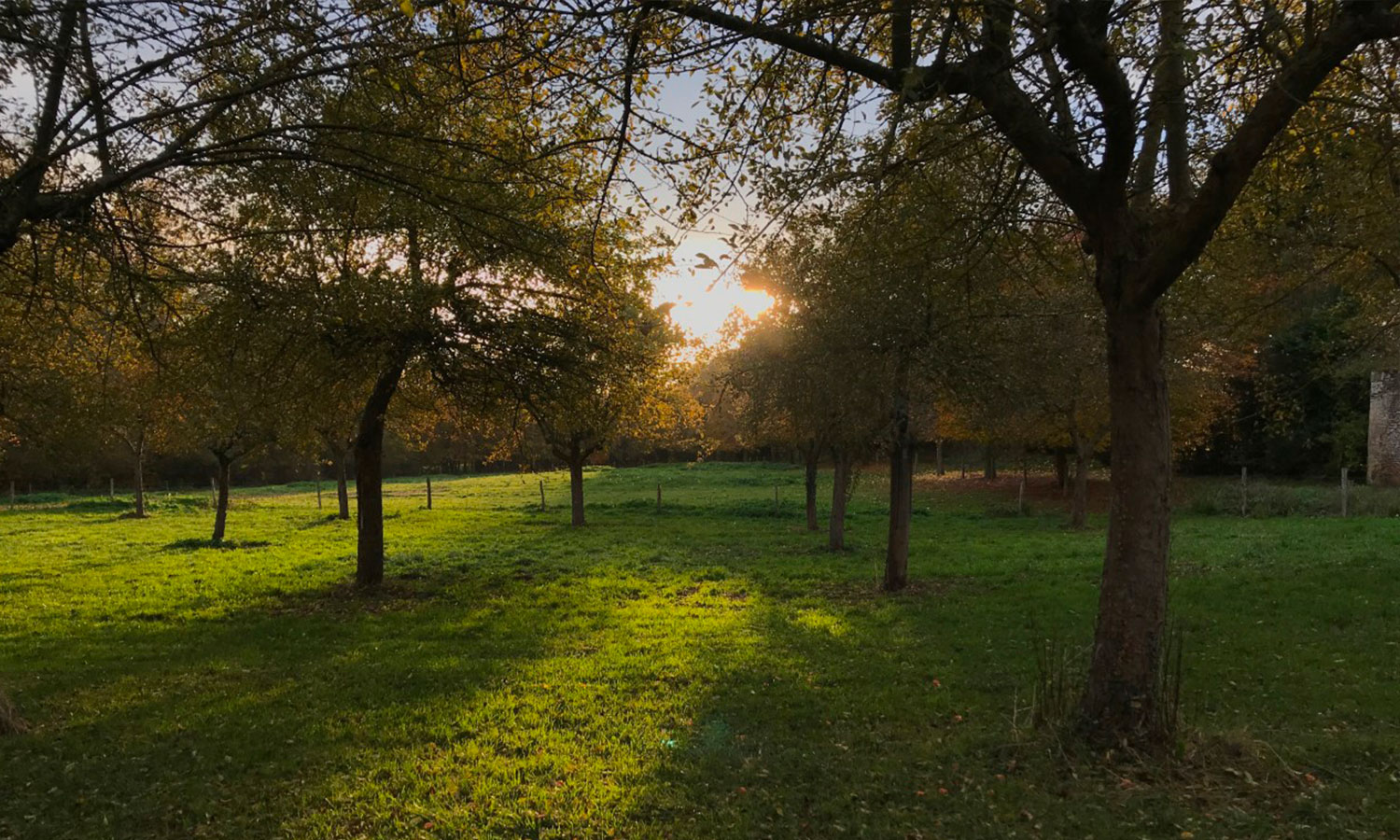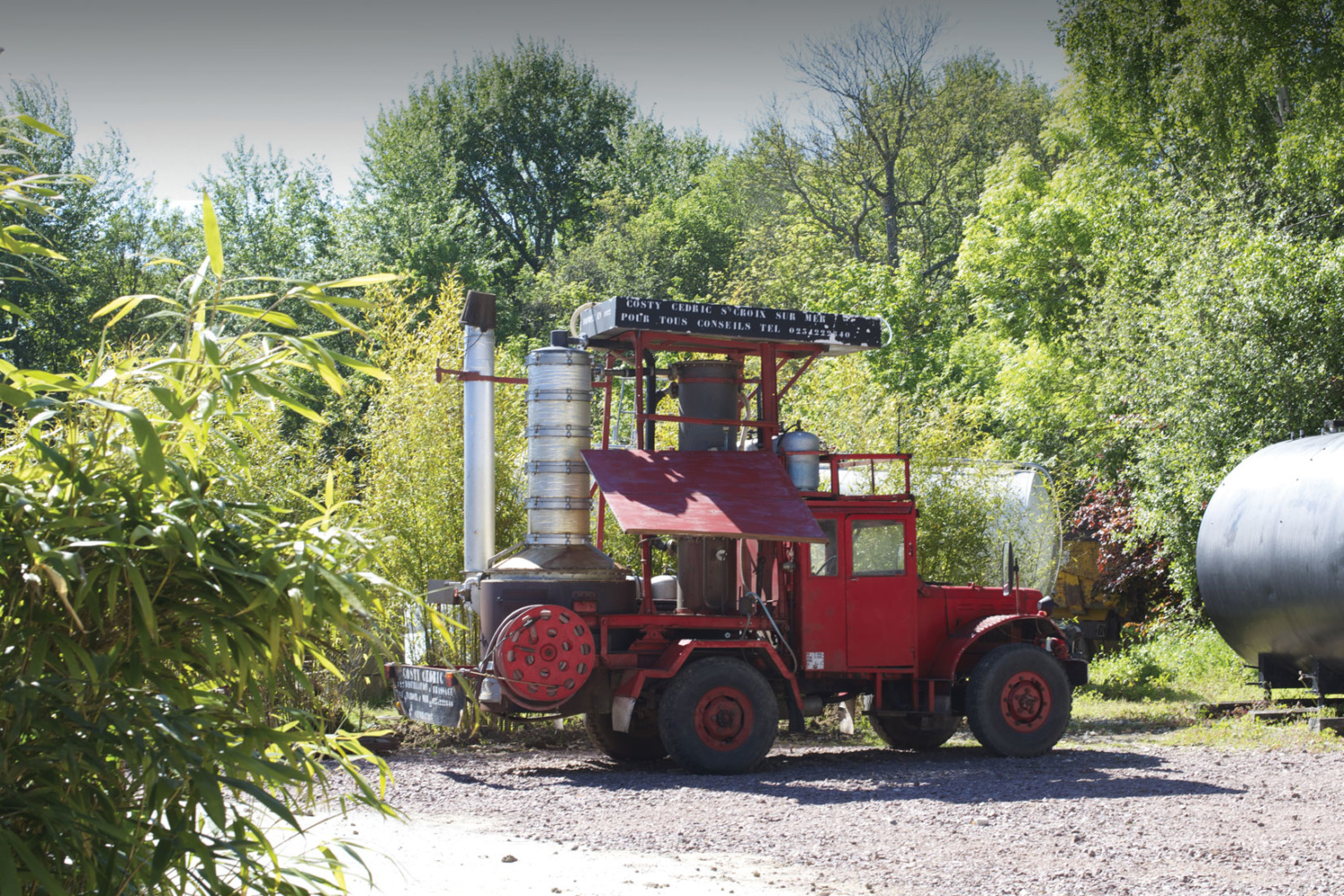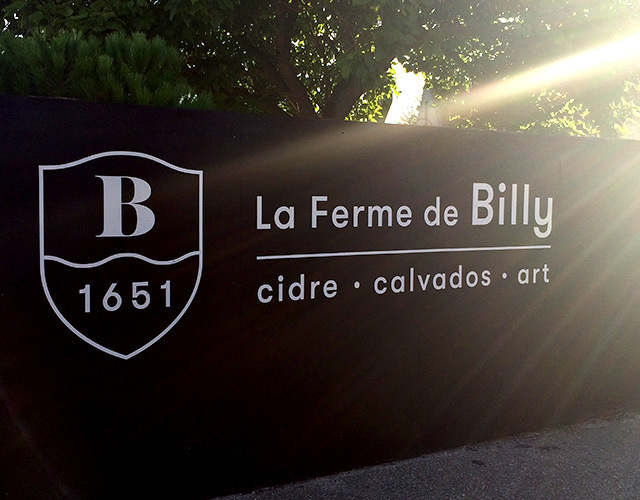 Caen is Wil­li­am the Conqueror's cit­adel, steeped in 1,000 years of his­tory. Its soul can be found in its old quar­ters and in the many monu­ments in the town centre. You should also check out the Memori­al, the marina and the numer­ous bars in Rue Ecuyère where you can try Normandy's famous Embus­cade cocktail!
Further info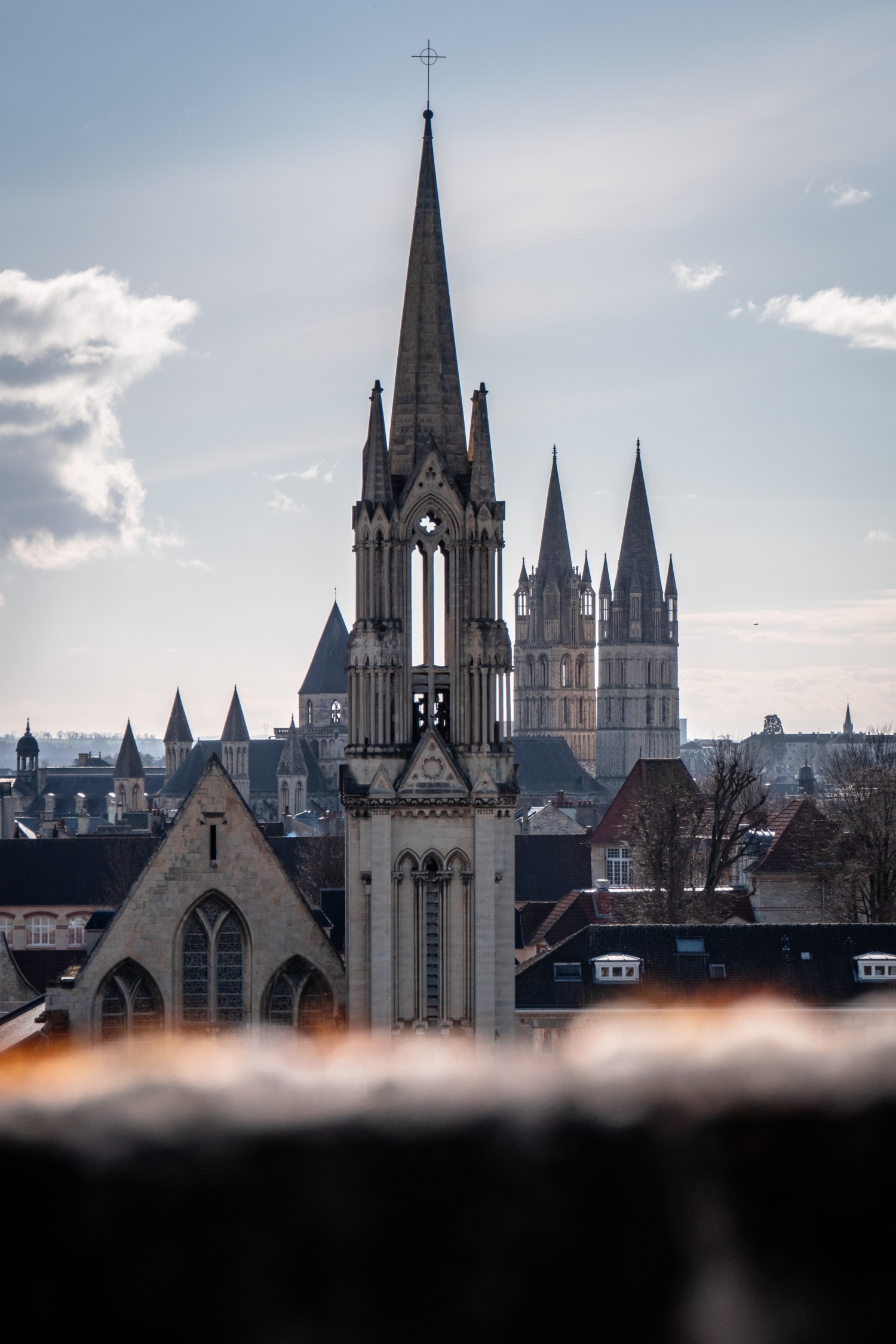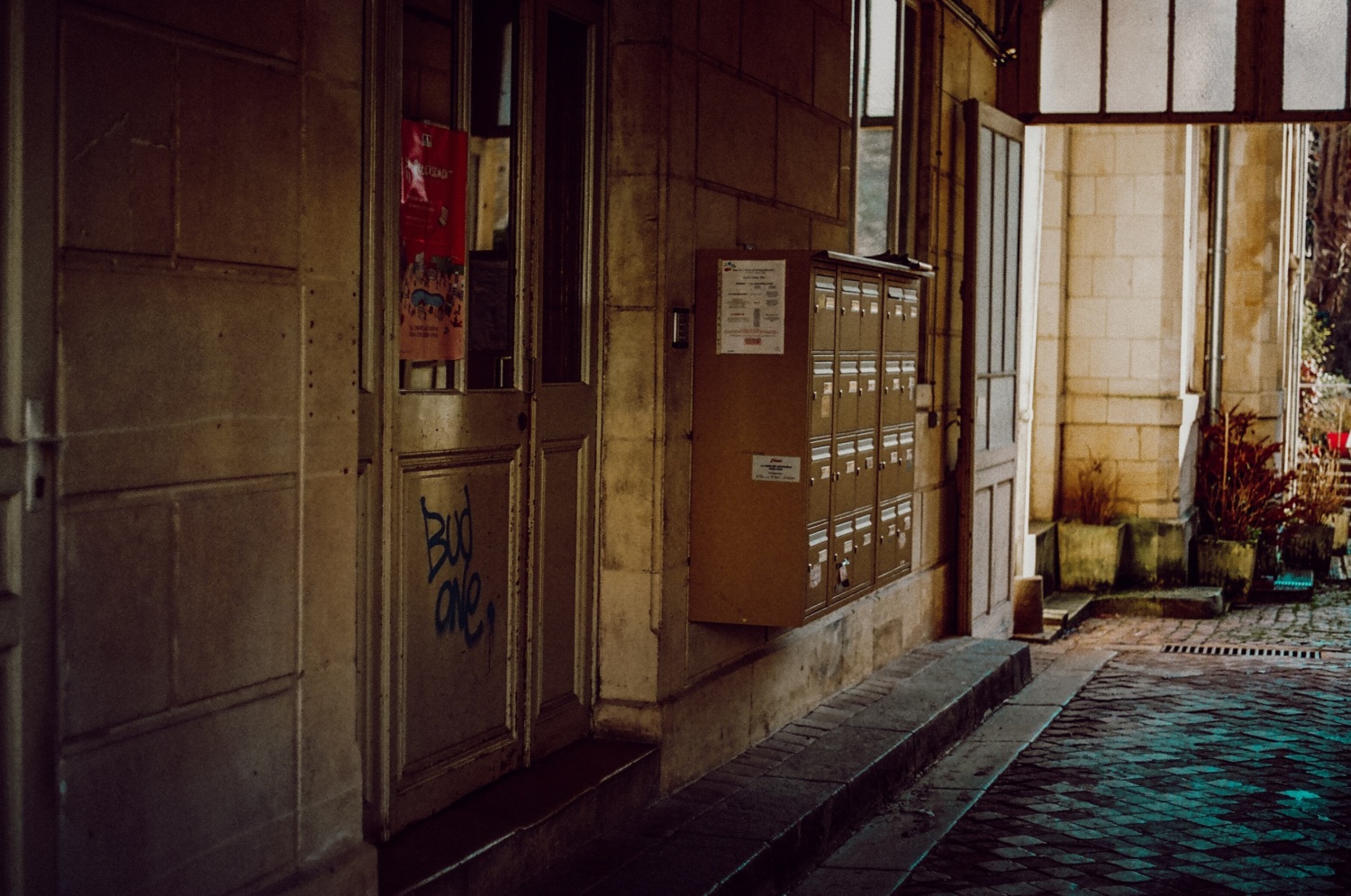 Roadmap : From Le Bessin to Caen, between land & sea
↪ 5 stages - 70 km
1. La Pointe du Hoc
2. Omaha Beach
3. Bayeux
4. Le Bessin
5. Caen
Our favourites ♥ :