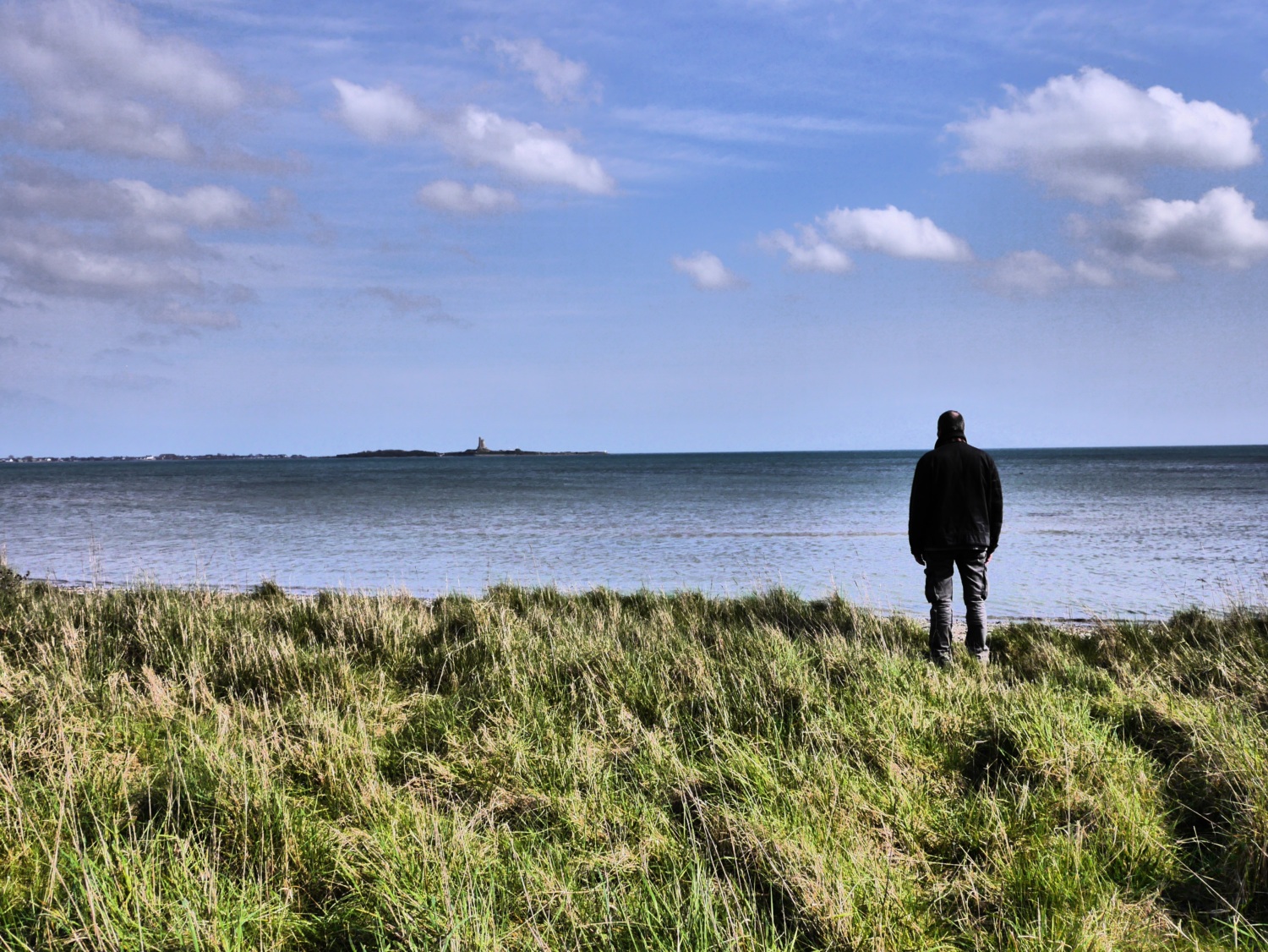 Le Cotentin, the


unspoilt peninsula
The his­tor­ic­al cap­it­al of the Cotentin, Coutances is the ideal start­ing point for explor­ing the pen­in­sula. This dynam­ic town also boasts many archi­tec­tur­al treas­ures includ­ing a cathed­ral, which is a mas­ter­piece of Norman Gothic architecture.
Further info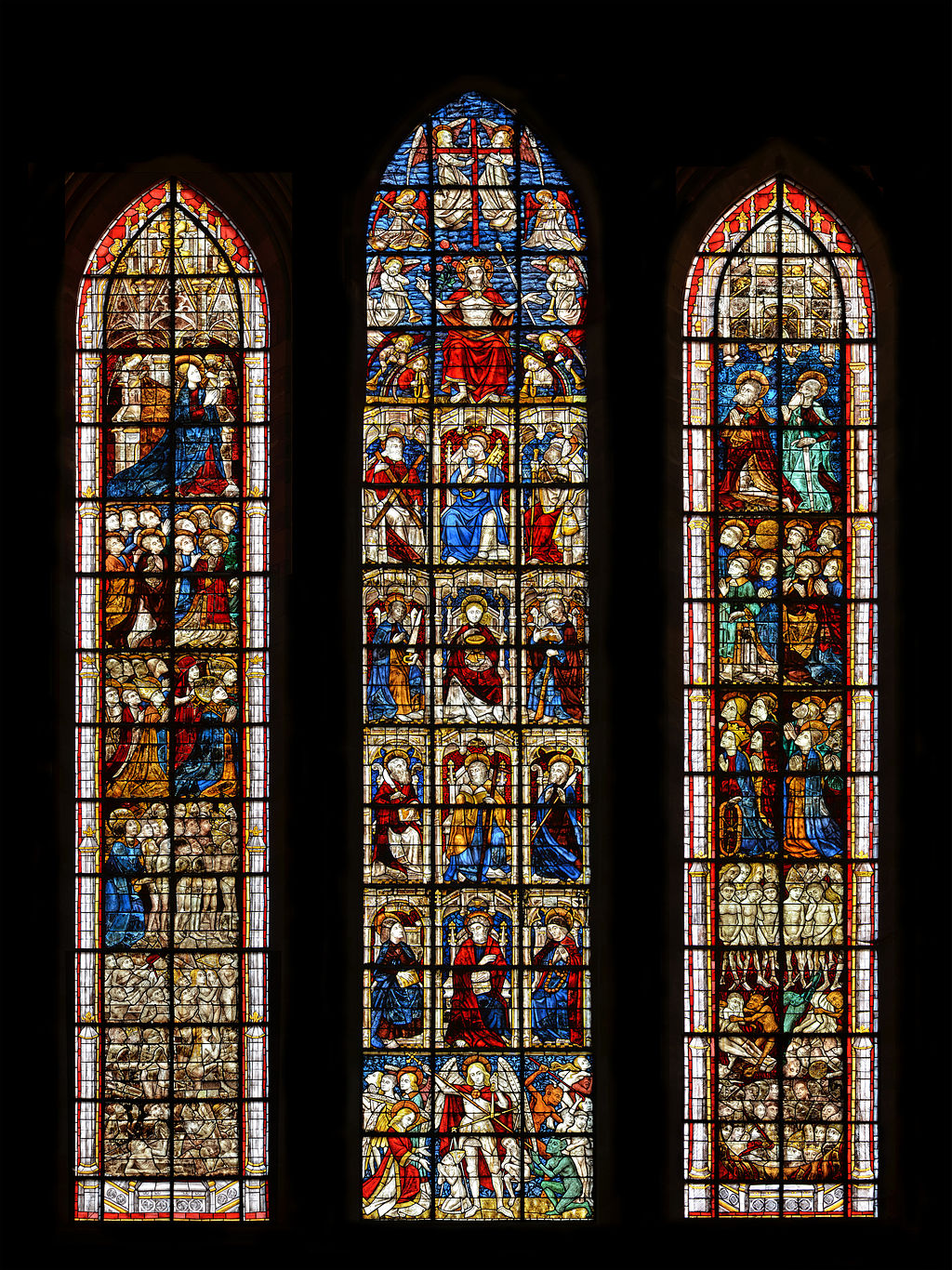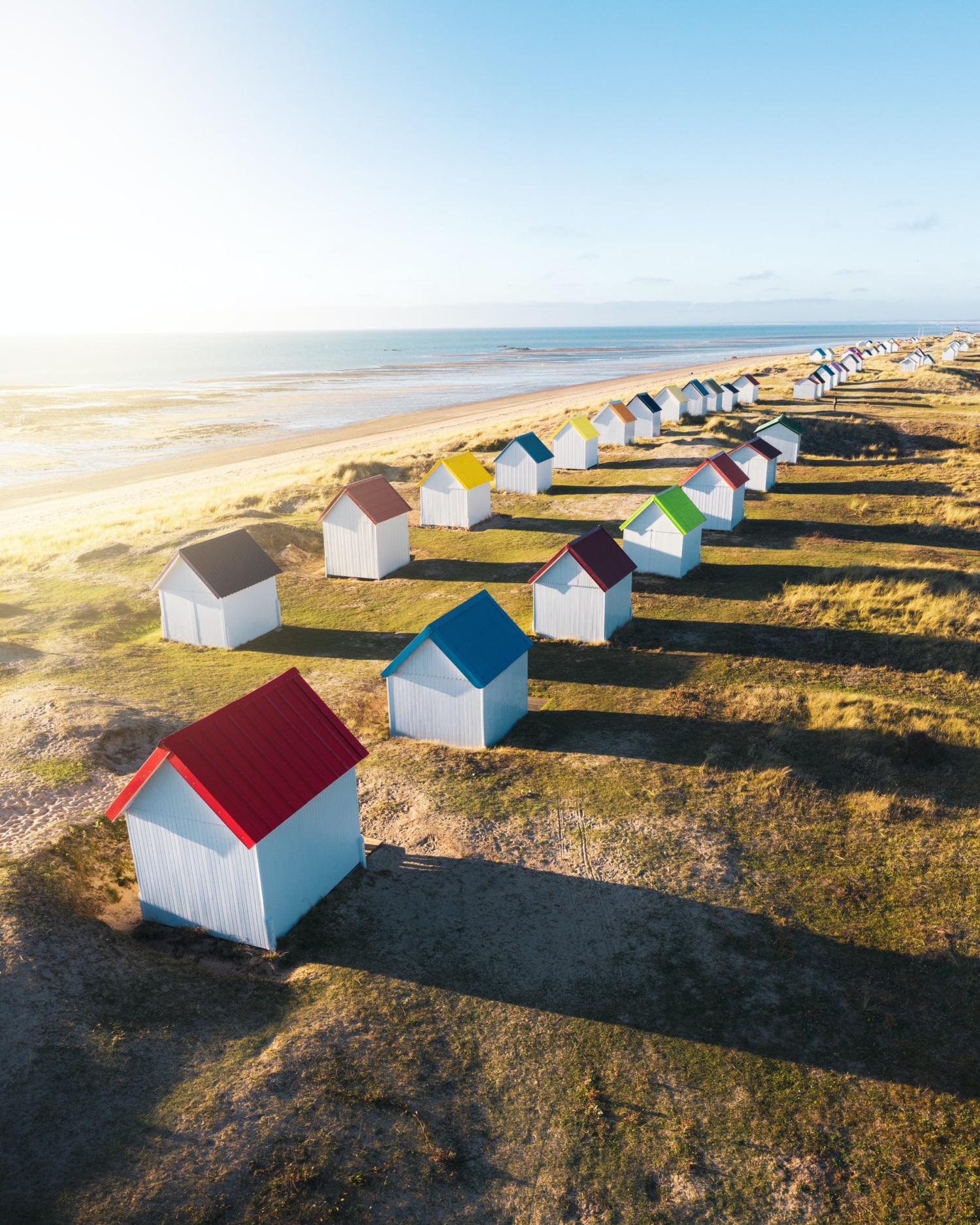 Not far from Cotentin, Damien Lemas­son wel­comes vis­it­ors to his organ­ic cider farm where they can learn all about the pro­duc­tion of his apple-based bever­ages. On this farm, the Calvados Hors d'Age spend their final year in Pom­meau casks acquir­ing smooth­ness, round­ness and a gor­geous amber hue.
Further info
Stage 2 : Barneville-Carteret
Nest­ling in the recess of a bay and sheltered by the Cap de Carter­et, this sea­side resort sit­ting on an unspoilt coast­line is the per­fect place in which to recharge one's bat­ter­ies. Take in the view, stroll along the vast beaches and soak up the energy!
Further info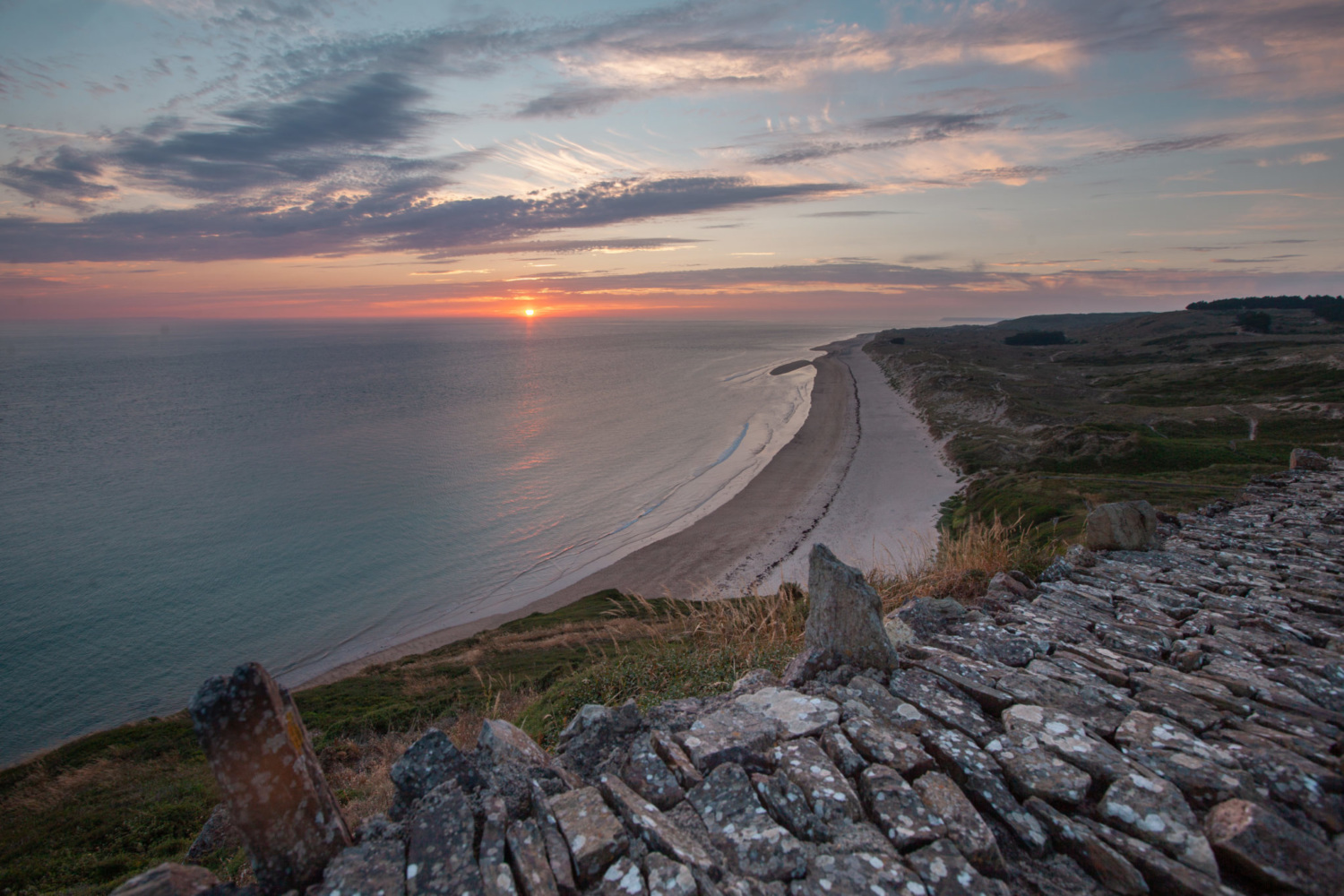 Ludovic Capelle in Sot­teville (not far from the coast) wel­comes vis­it­ors and extols the vir­tues of Kapel­wick. This authen­t­ic and bra­cing Calvados reflects the land of its birth. The dis­til­lery offers vis­it­ors an immers­ive exper­i­ence all year round.
Further info
Stage 3 : Cherbourg-en-Cotentin
Cher­bourg-en-Cotentin boasts 5 ports (marina, fish­ing, com­mer­cial, cruise and mil­it­ary) and is at the junc­tion of many dif­fer­ent worlds. You can plunge into the depths of the Eng­lish Chan­nel at the la Cité de la Mer or simply explore the narrow pic­tur­esque streets of this his­tor­ic old town.
Further info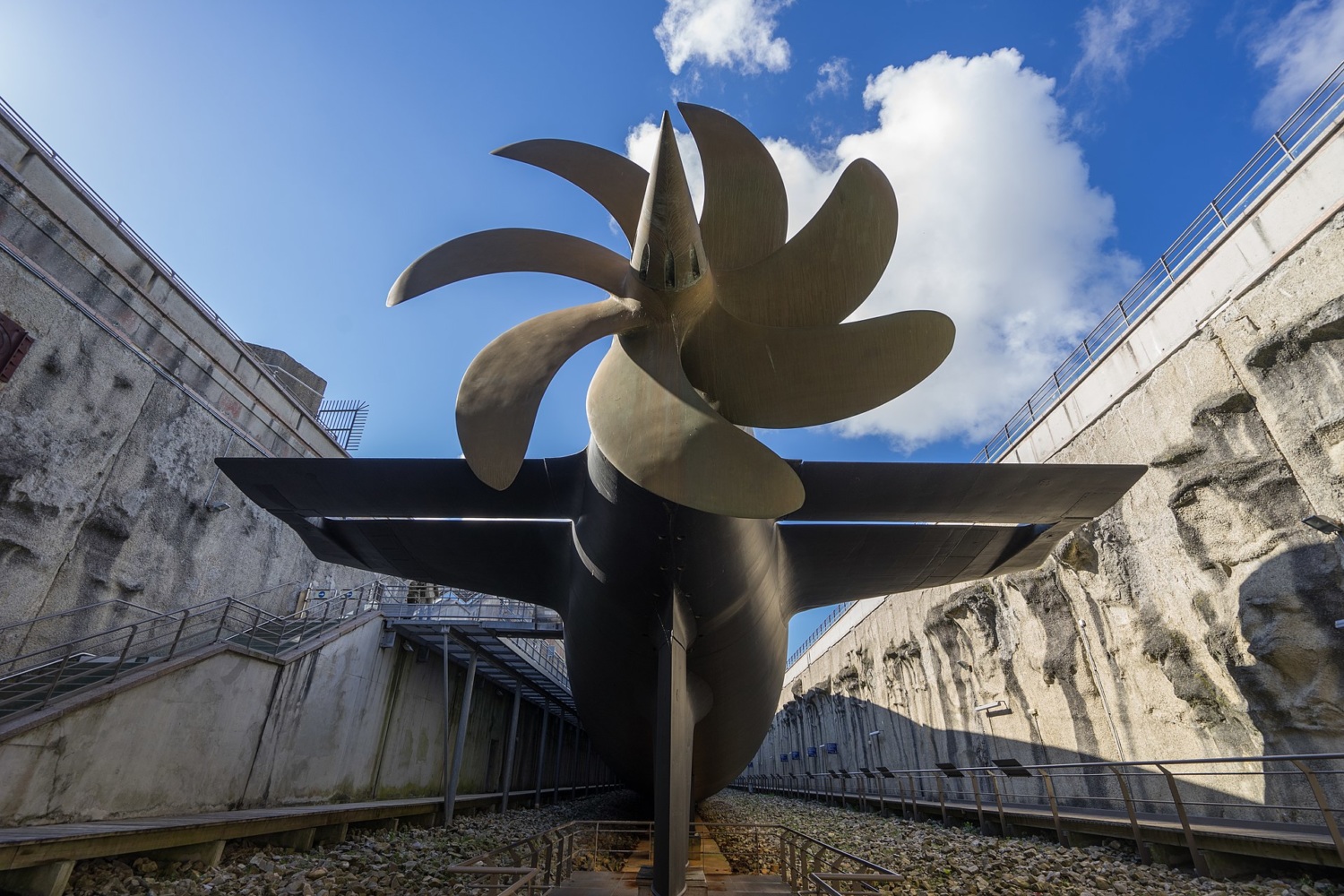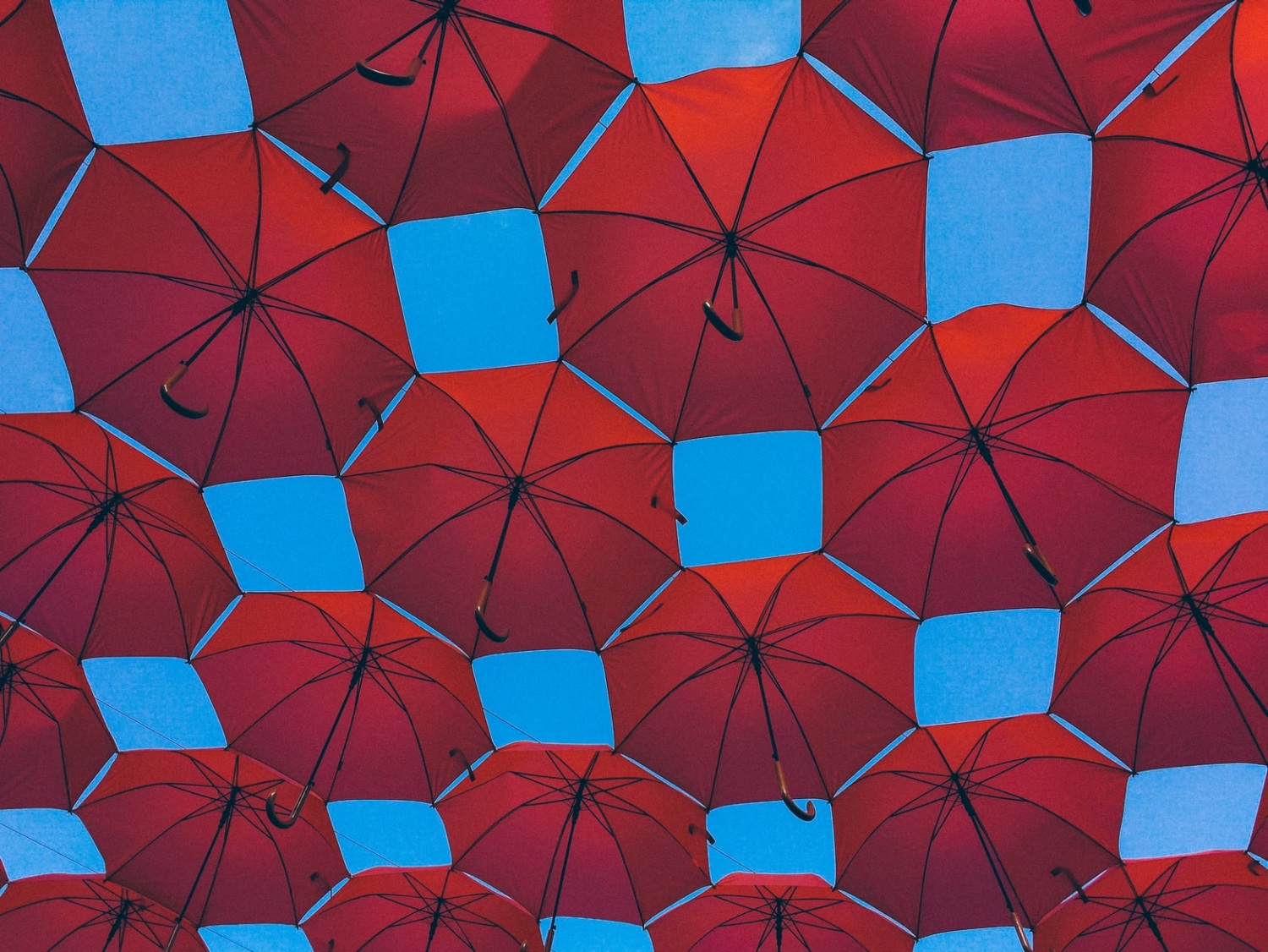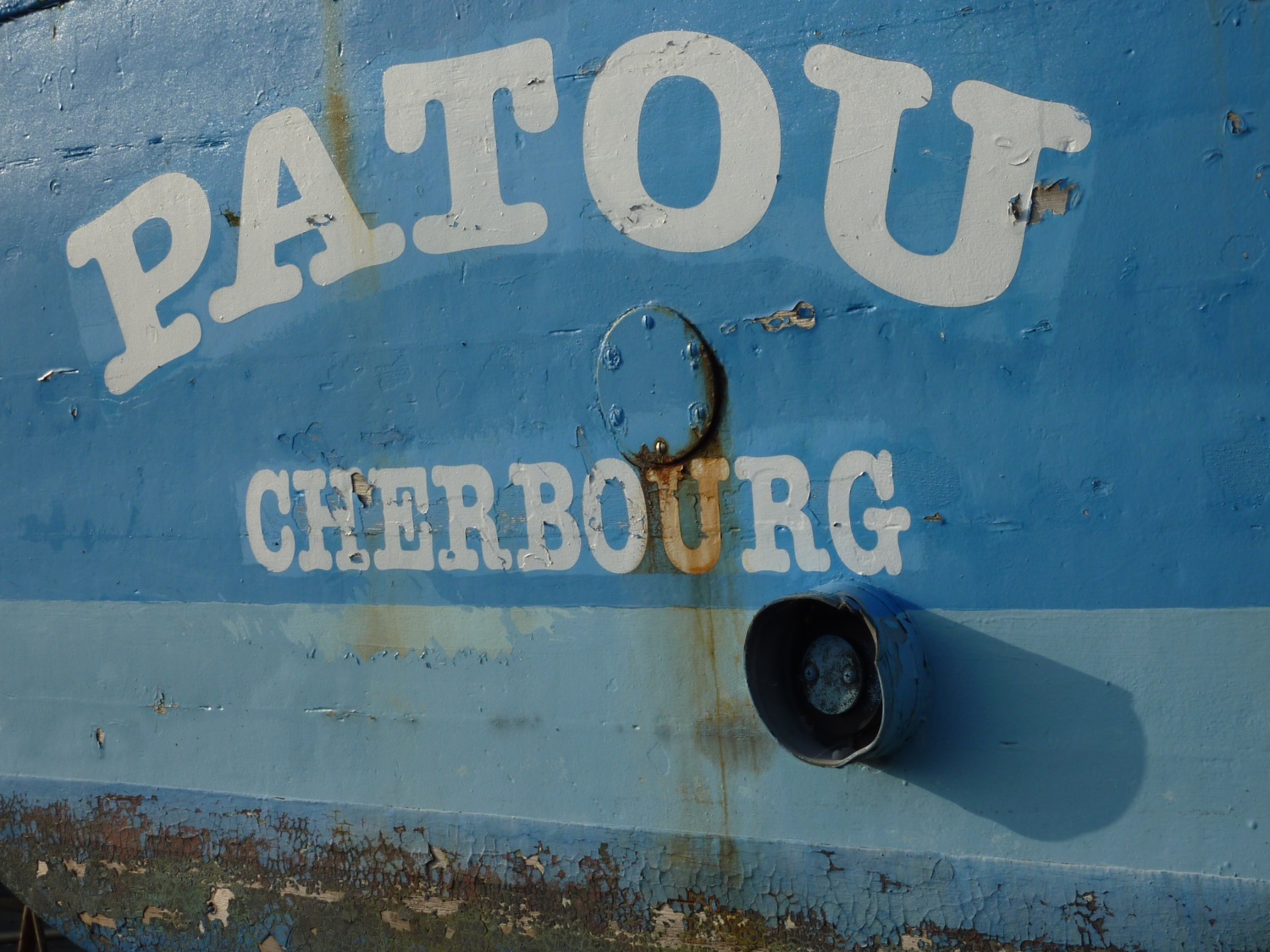 Fur­ther to the west, head over to Port Racine to visit the smal­lest port in France or con­tin­ue as far as the tip of Jobourg to take in some breath­tak­ing scenery.
Further info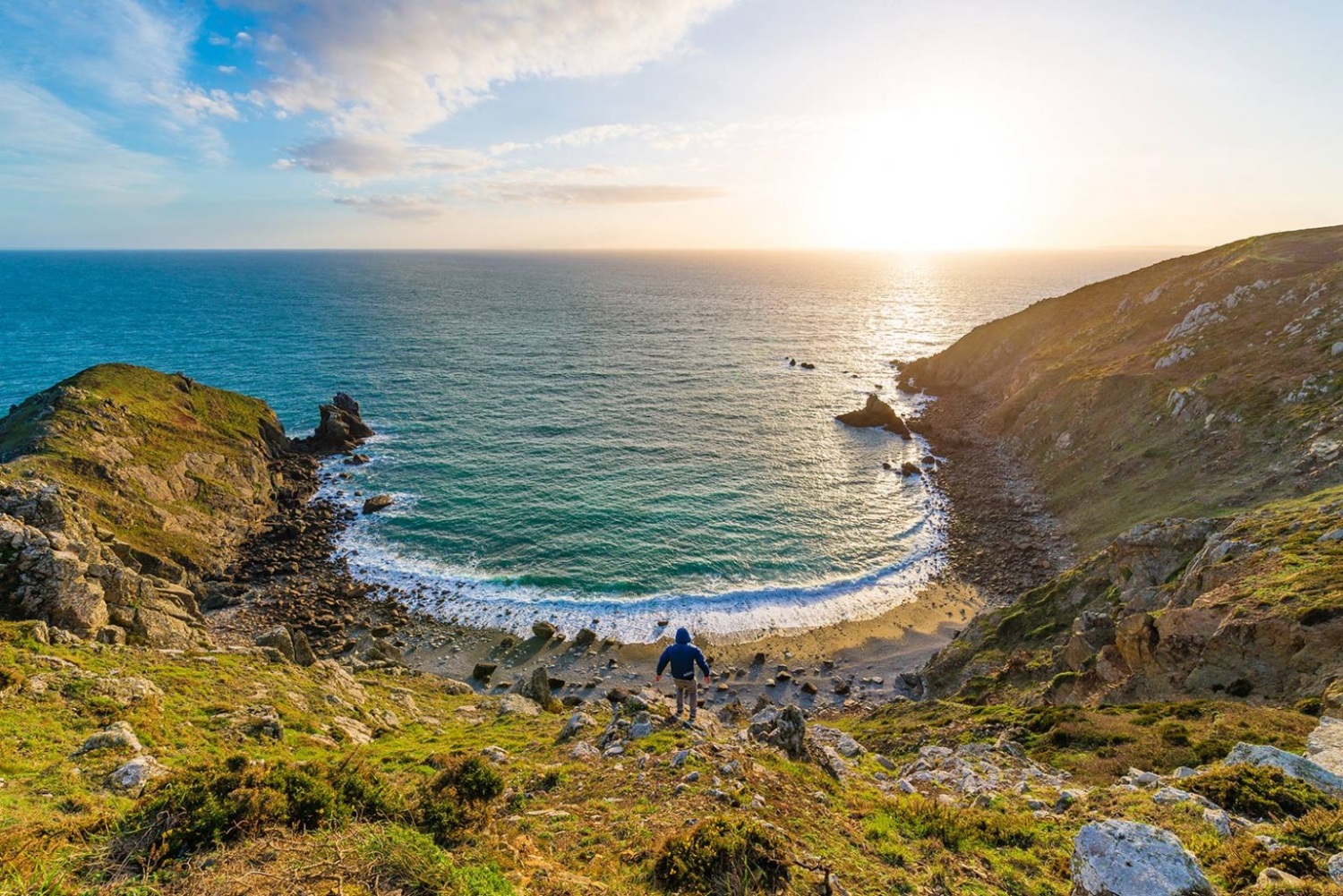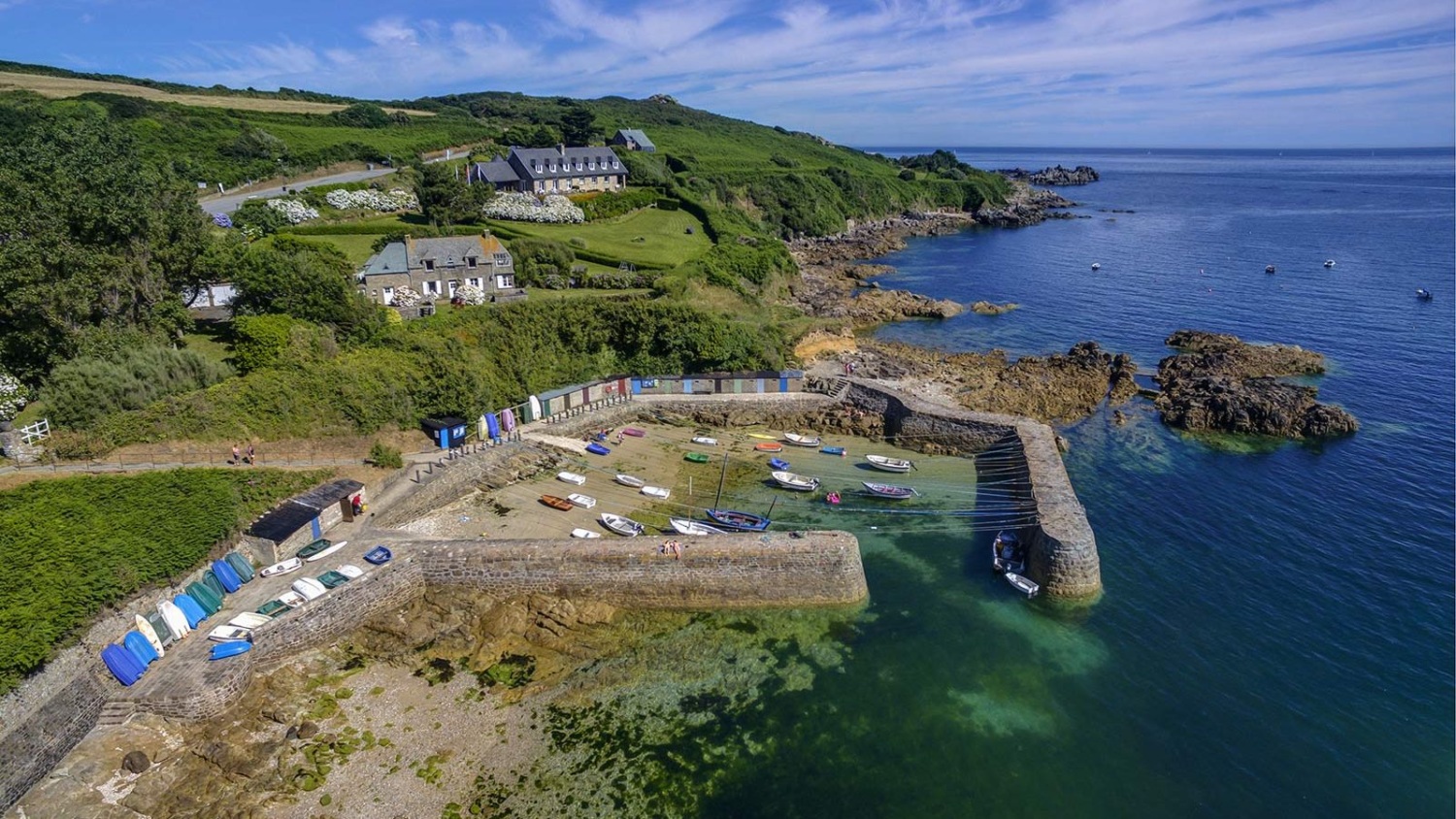 Stage 4 : Barfleur — Saint-Vaast-la-Hougue
Bar­fleur is clas­si­fied as one of the pret­ti­est vil­lages in France and these two-stages-in-one should not be missed. Take a stroll along the water­front or hop onboard the amphi­bi­ous boat for a trip to Tati­hou, whose Vauban towers are listed as World Heritage.
Further info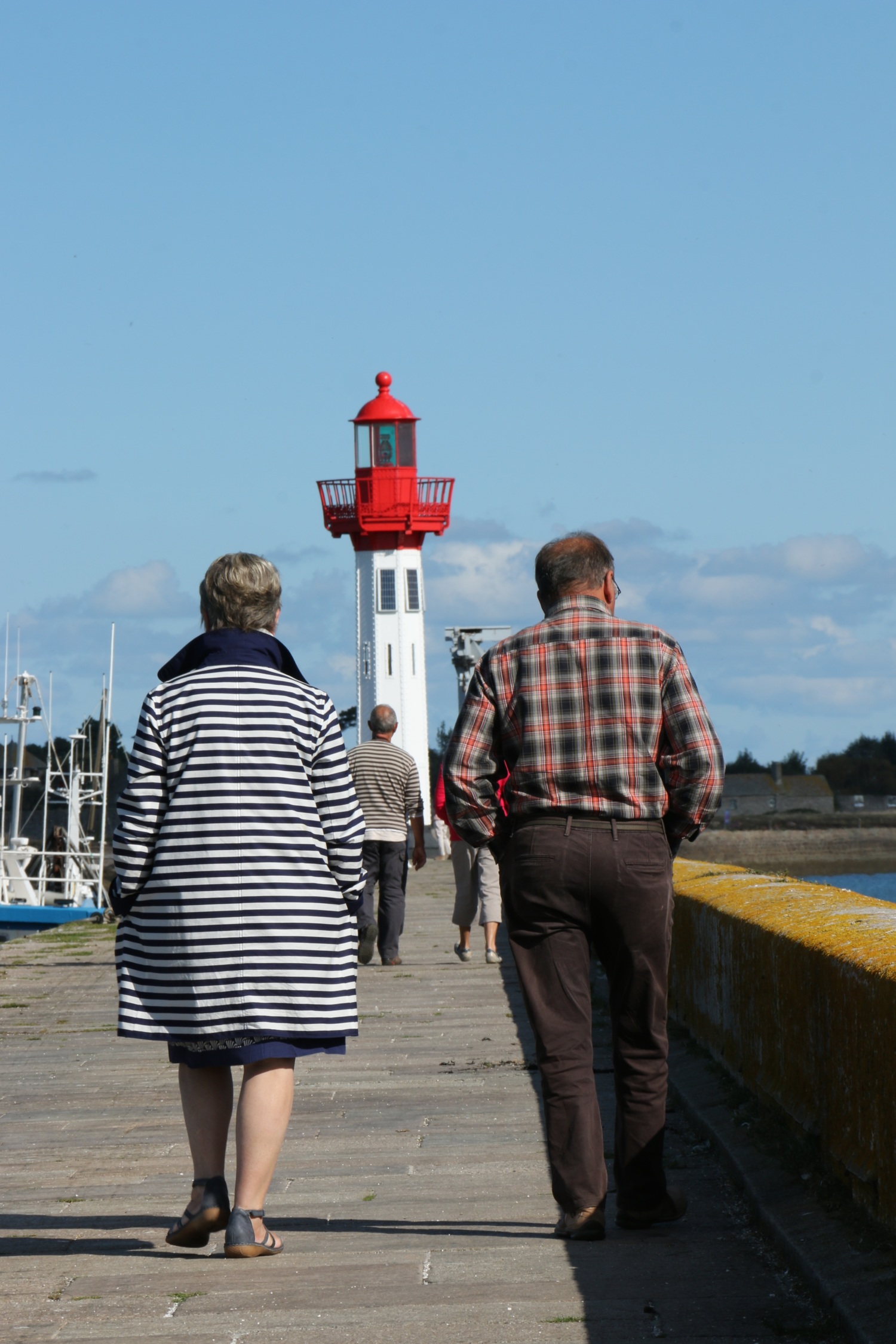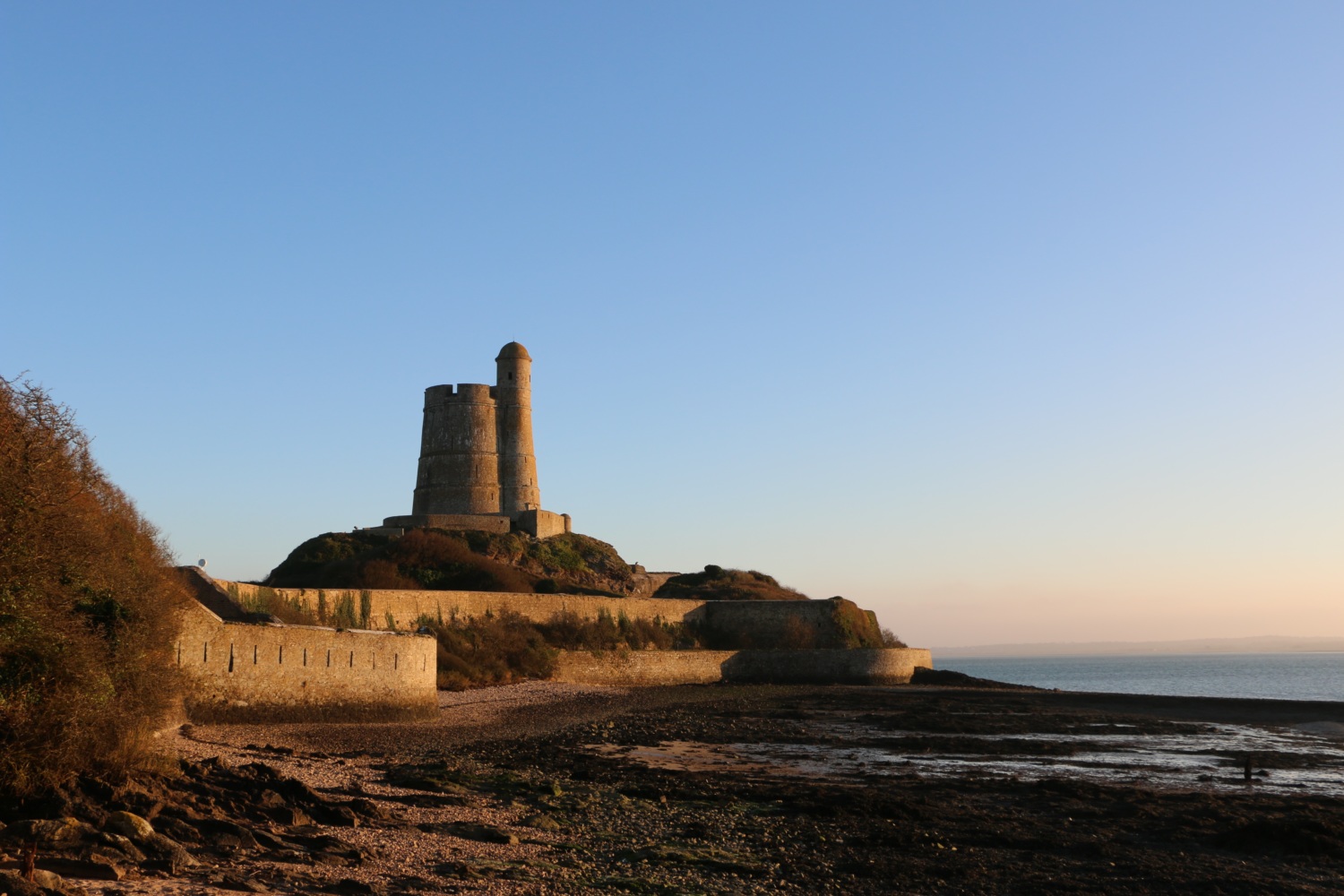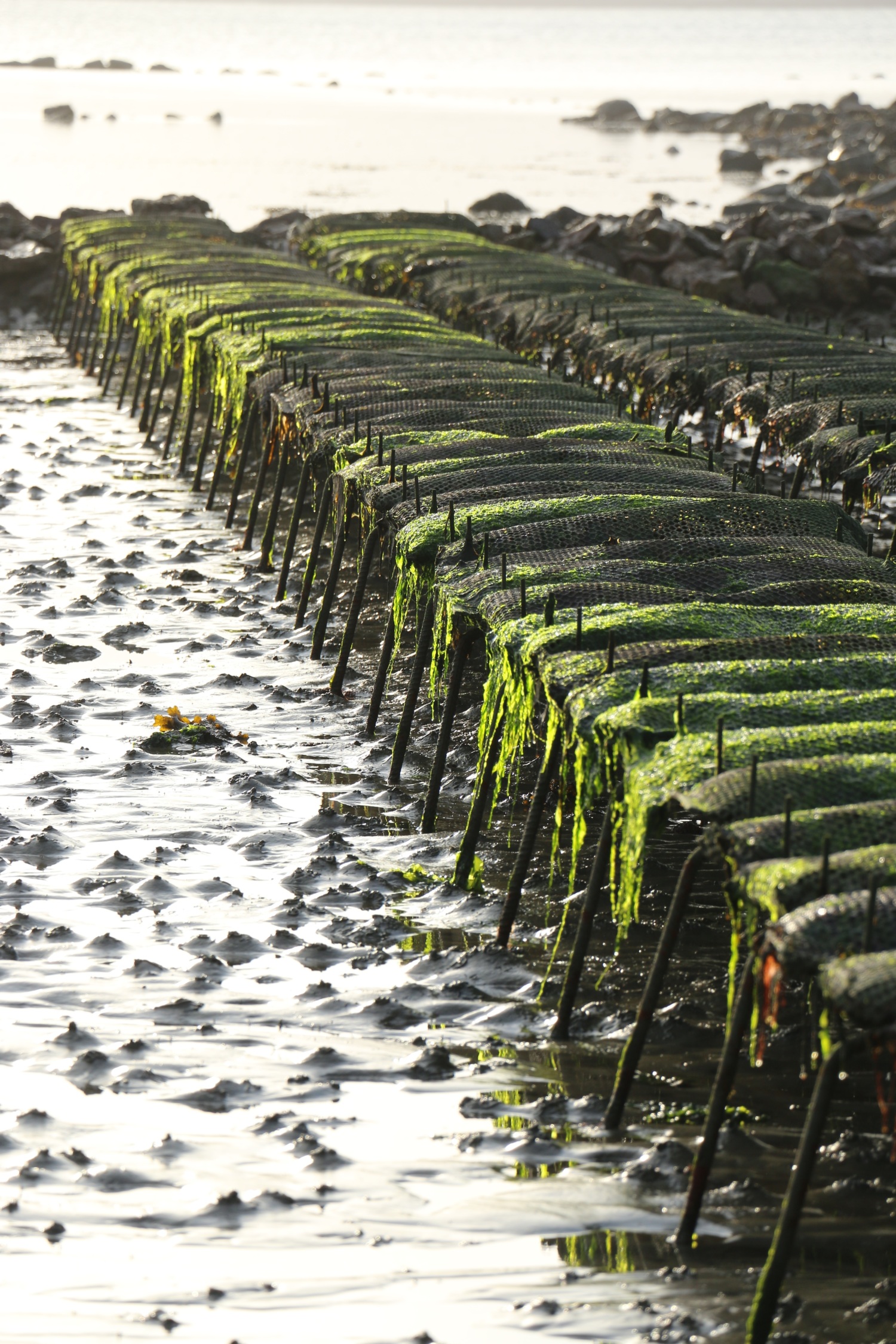 Not far from the vil­lage of Sainte-Mère-Eglise and its famous para­chut­ist, you will find a museum on the spot where the Amer­ic­an troops landed in Normandy on 6 June 1944. Here you will find everything there is to know about the biggest mil­it­ary oper­a­tion of the 20th century.
Further info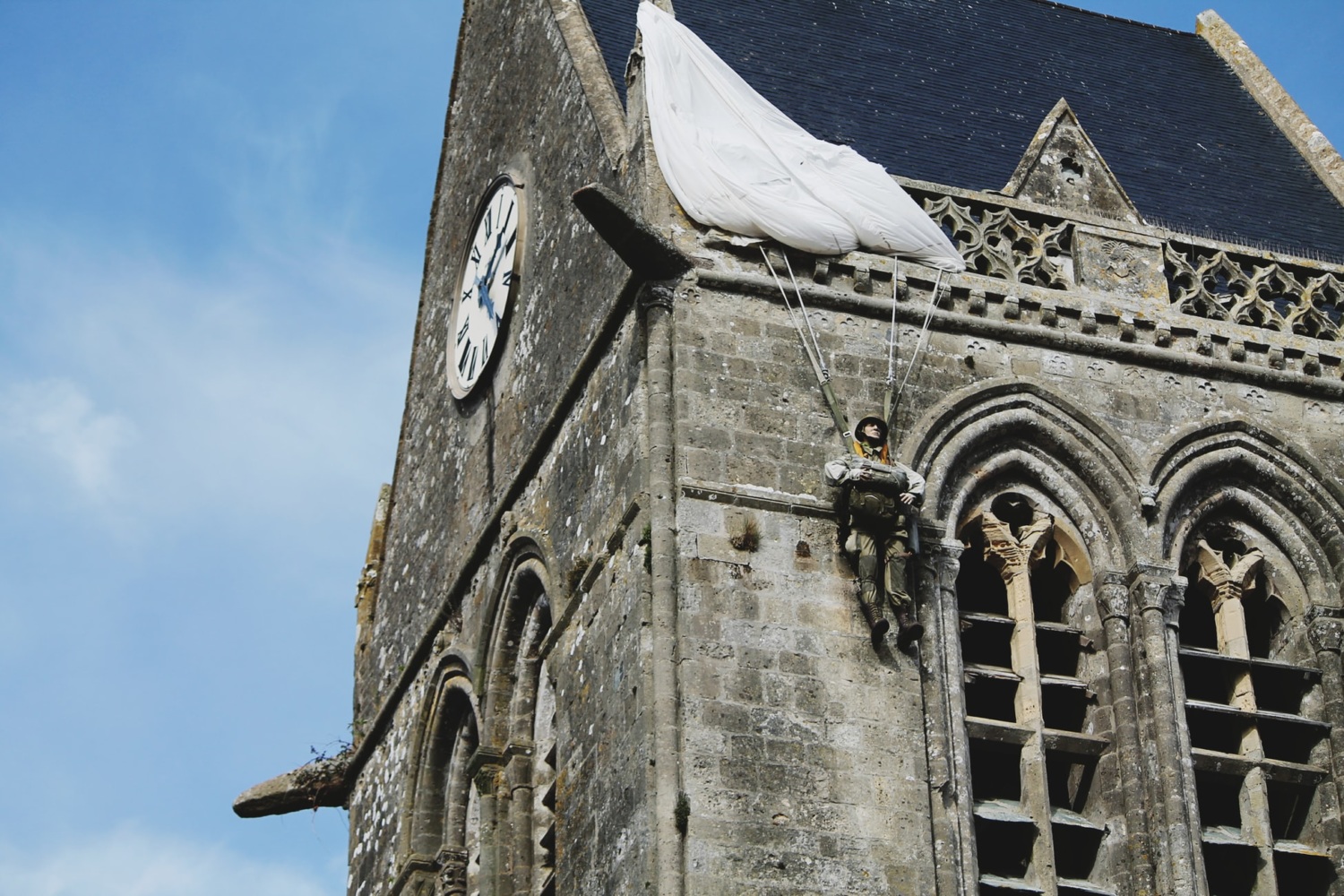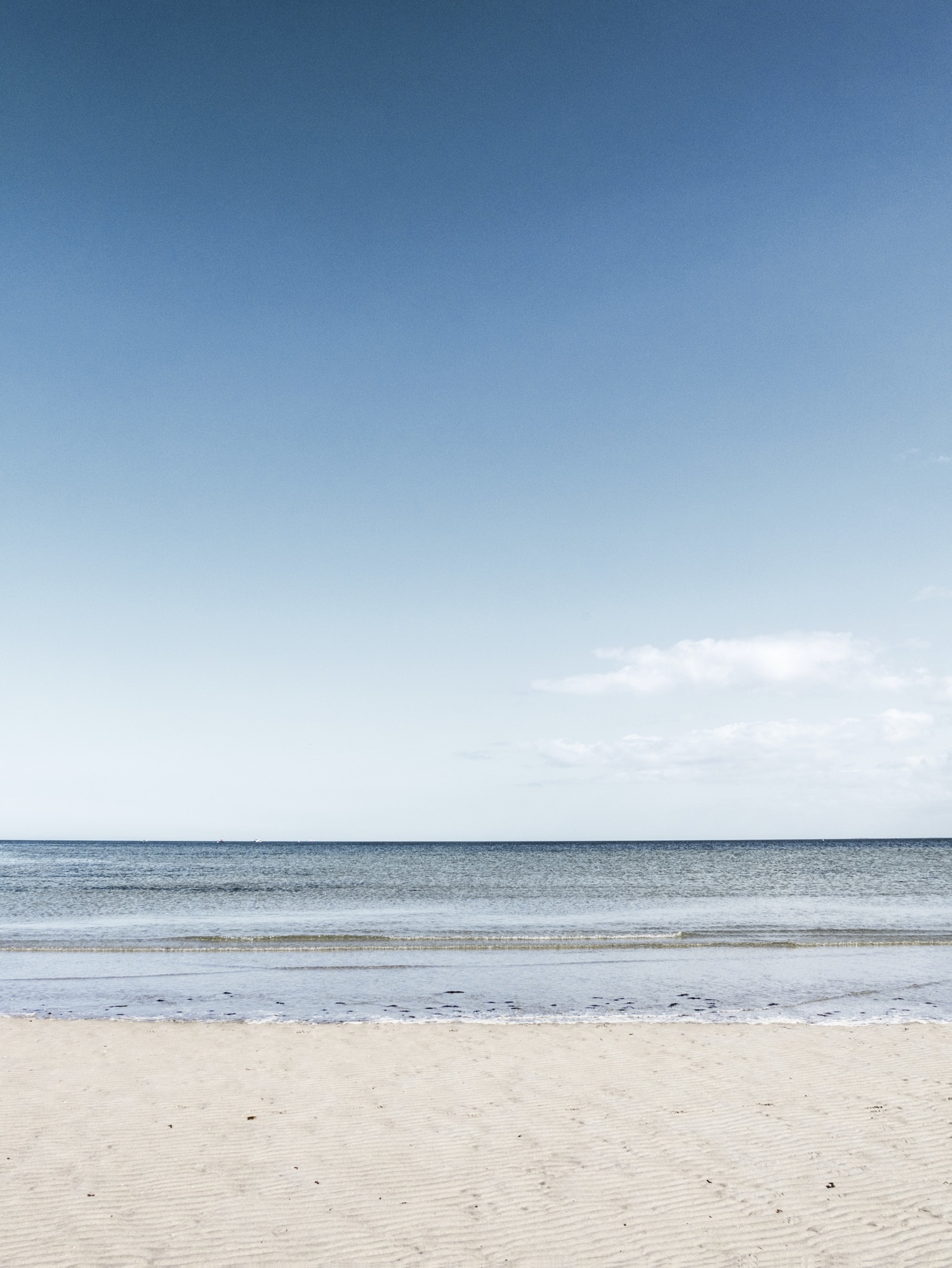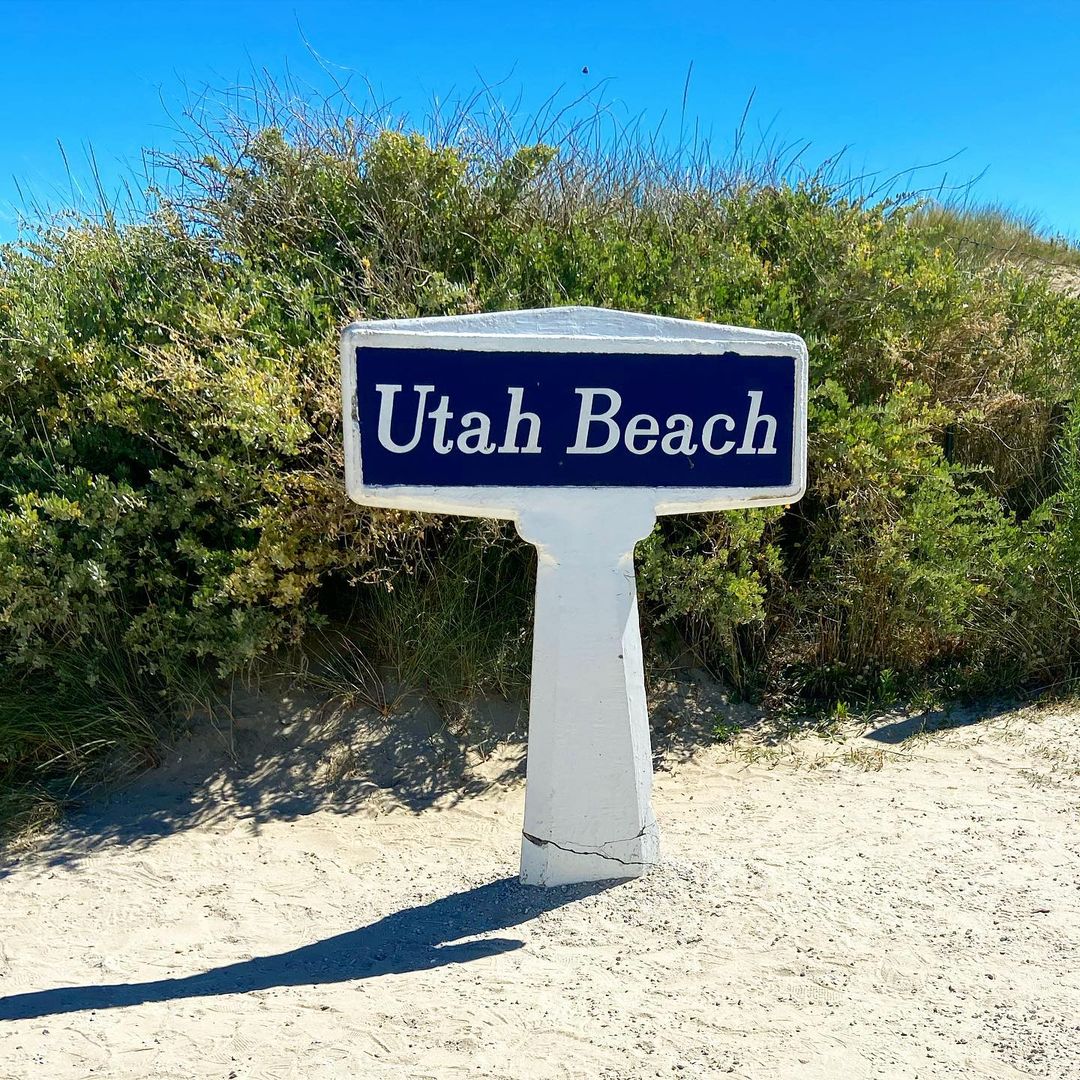 Head back inland and call in at Maison Hérout, which has been in Auvers since 1946. A pion­eer in organ­ic grow­ing, this pro­du­cer offers a varied range of Calvados with a unique, fresh and vibrant character.
Further info
Roadmap : Le Cotentin, the unspoilt peninsula
↪ 5 stages - 170 km
1. Coutances
2. Barneville-Carteret
3. Cherbourg-en-Cotentin
4. Barfleur — Saint-Vaast-la-Hougue
5. Utah Beach
Our favourites ♥ :