American Tour
3 cities, 3 spots, 6 events, 5 distilleries. Calvados went on tour in the US.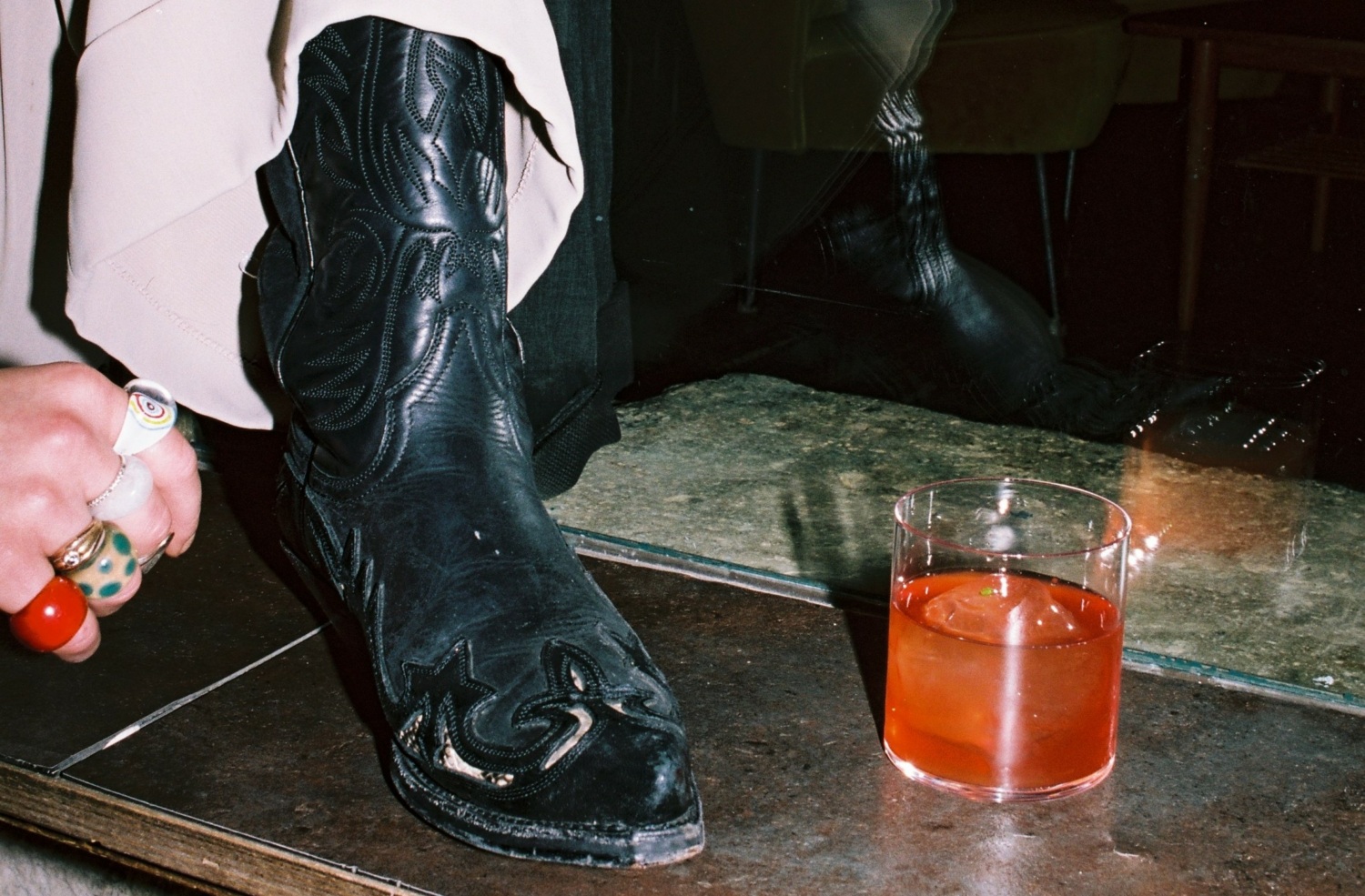 For a week, five dis­til­ler­ies criss-crossed the United States to pro­mote Calvados to the on-trade cir­cuits of Chica­go, Hou­s­ton and San Francisco.
On the pro­gramme: 3 mas­ter­classes with the help of the USBG (the US bar­tenders' guild) and 3 gast­ro­nom­ic din­ners with some daring food pair­ings with Calvados, of course.
Chicago
Meet at the Violet Hour, one of the pion­eer­ing bars of the Chica­go cock­tail scene in the Wicker Park neighborhood.
Around Nigal Vann, local head of USBG and host of the event, the Calvados houses detailed, explained and pre­cisely cir­cum­scribed the cat­egory's strengths.
With gusto and good humor, of course.
Nice cock­tails, then a candle­light dinner to con­clude this first stage.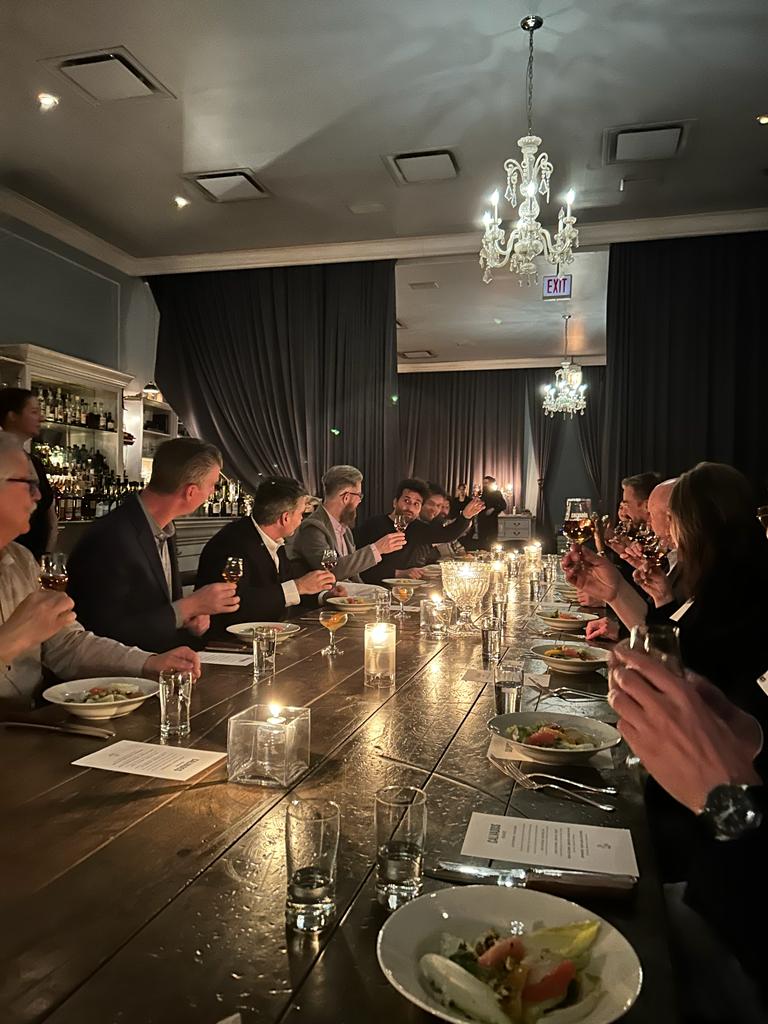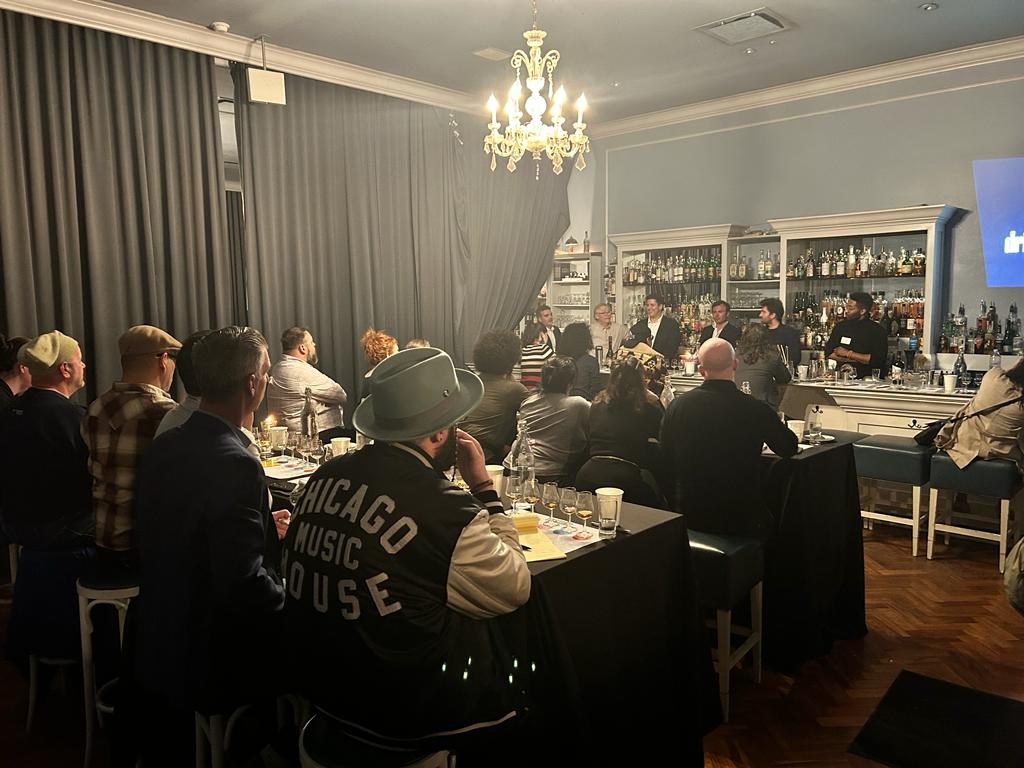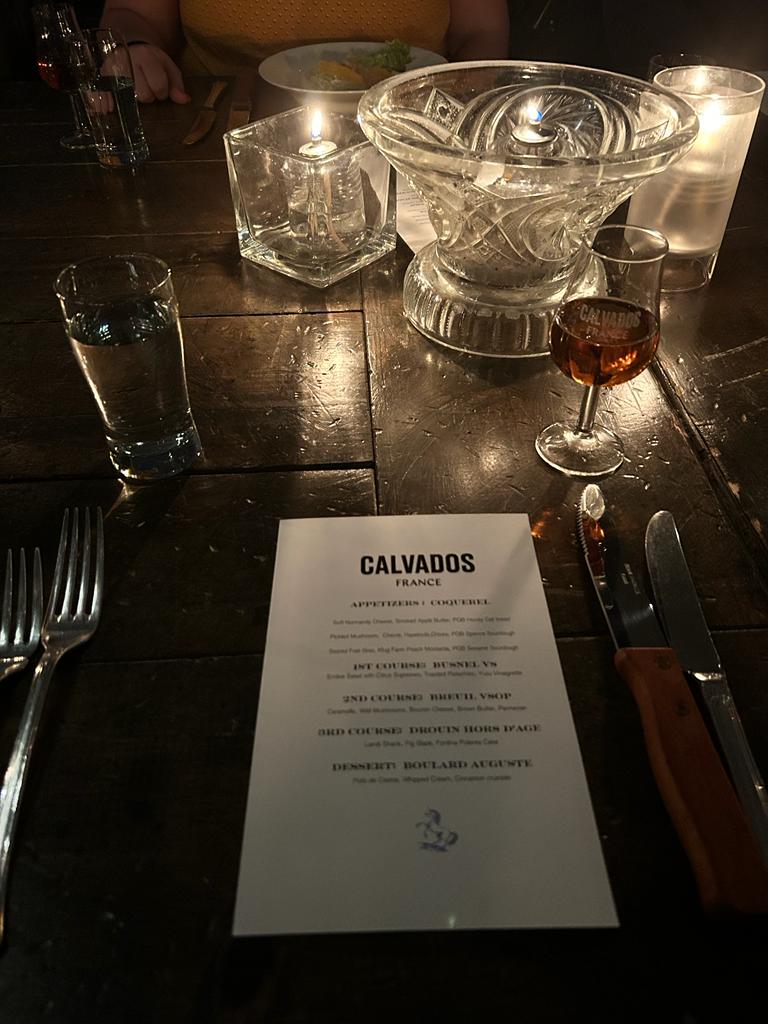 Houston
The Calvados dis­til­ler­ies had a meet­ing with about 20 mem­bers of the USBG Texas at Law­less Spir­its and Kit­chen.
How is Calvados made? What are its spe­cificit­ies in terms of know-how? How can it be used in cock­tails? Or how can it be paired with local cuisine?
So many ques­tions that the 5 dis­til­ler­ies present were able to answer in great detail.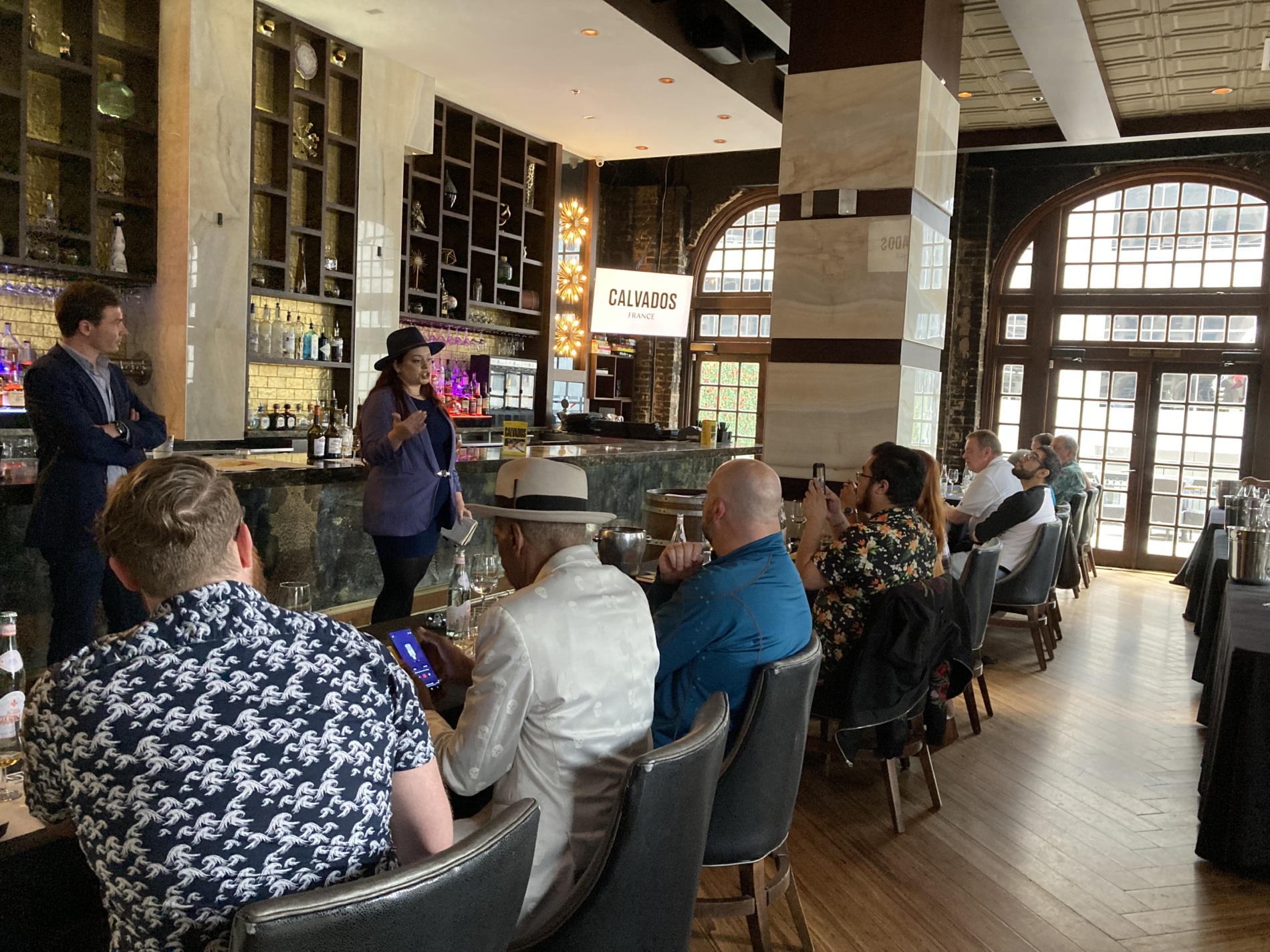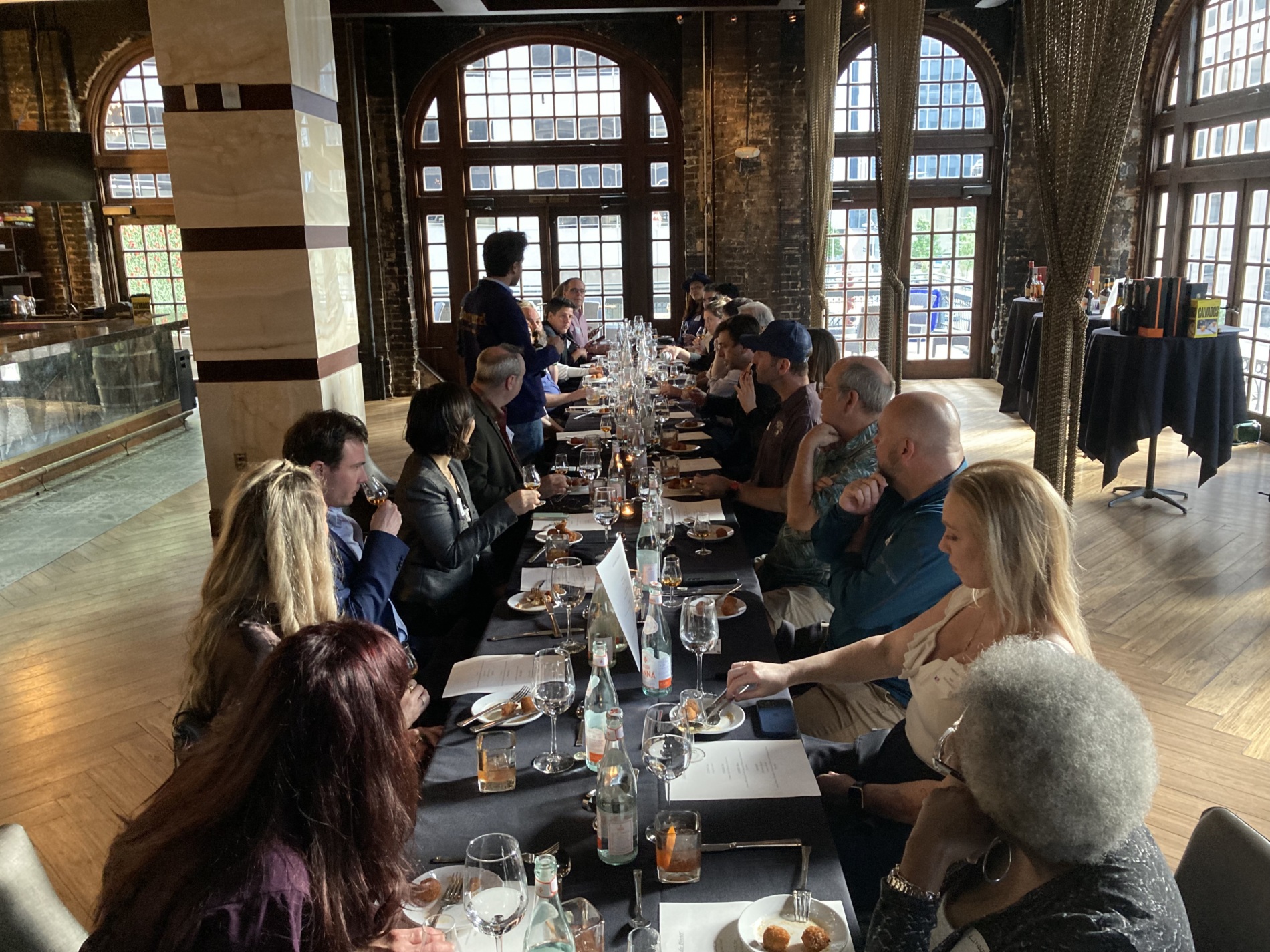 San Francisco
Have you ever had a class in a beau­ti­ful speak­easy ded­ic­ated to Mari­anne Faithfull ?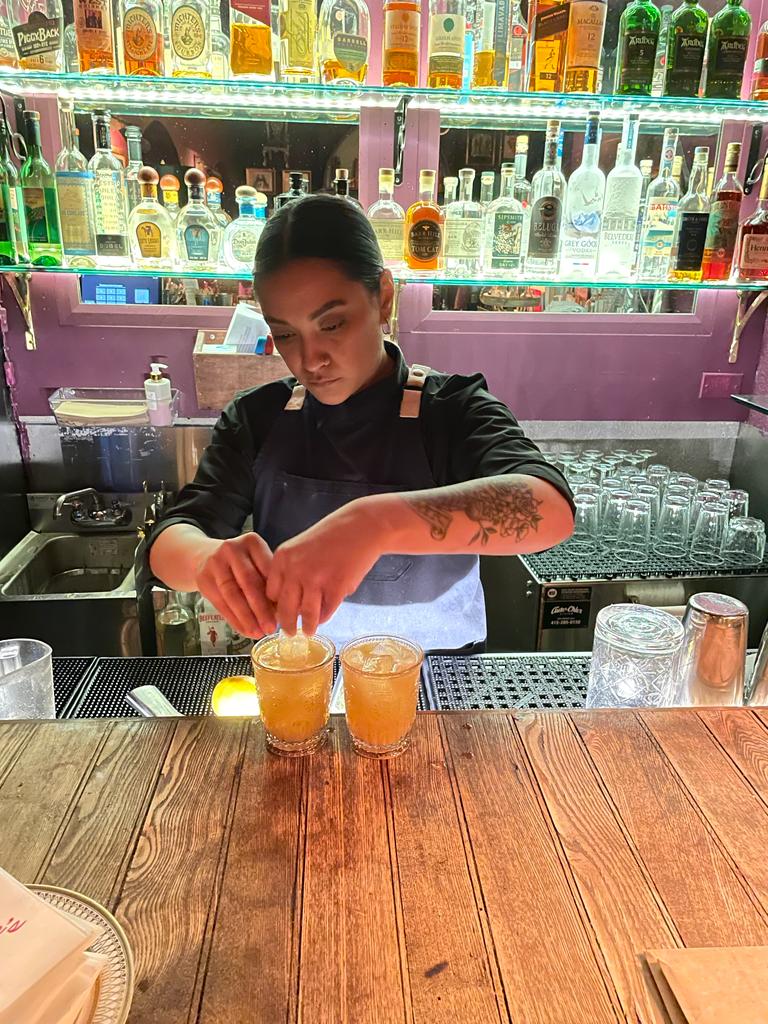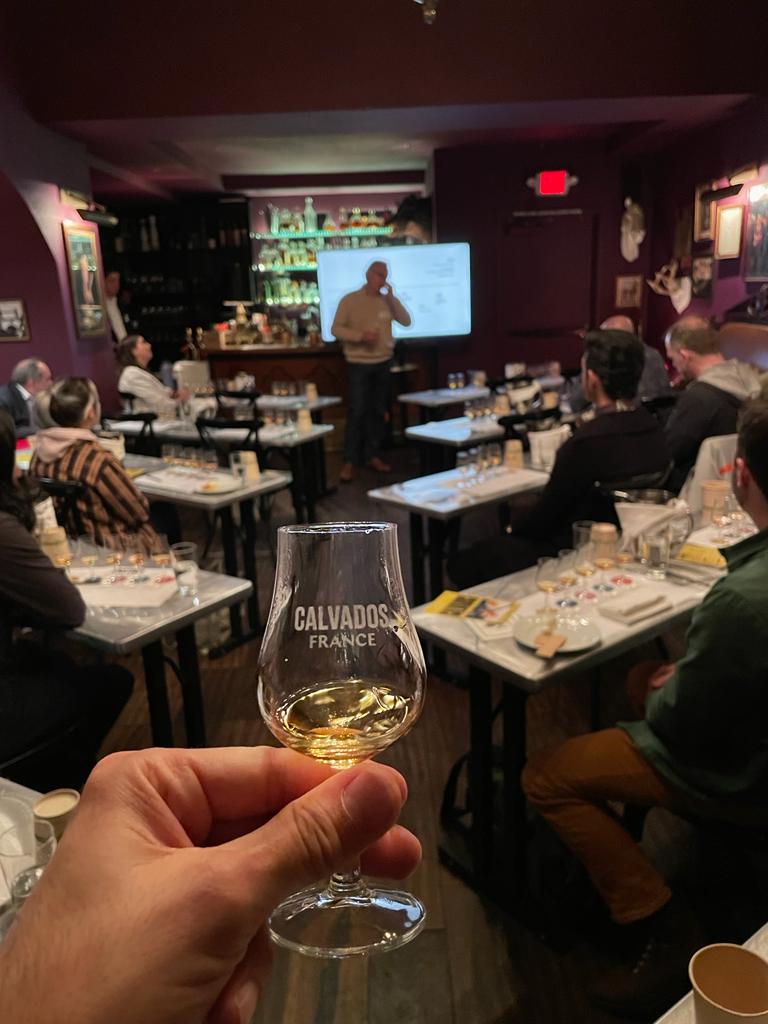 At Marianne's — annex of The Cava­lier – a hushed, cosy atmo­sphere, con­du­cive to qual­ity exchanges. Very cool vibes.
A dinner punc­tu­ated by high qual­ity cock­tails, includ­ing the "Tran­quil Thyme in Normandy" and "The Spice of Pays d'Auge" with subtle pep­pery notes that won over the audi­ence (thx Brie).
Spe­cial men­tion to the Busi­ness France teams for the organ­iz­a­tion of this road­show, which will undoubtedly con­sol­id­ate Calvados' pres­ence on the Amer­ic­an market.
Cheers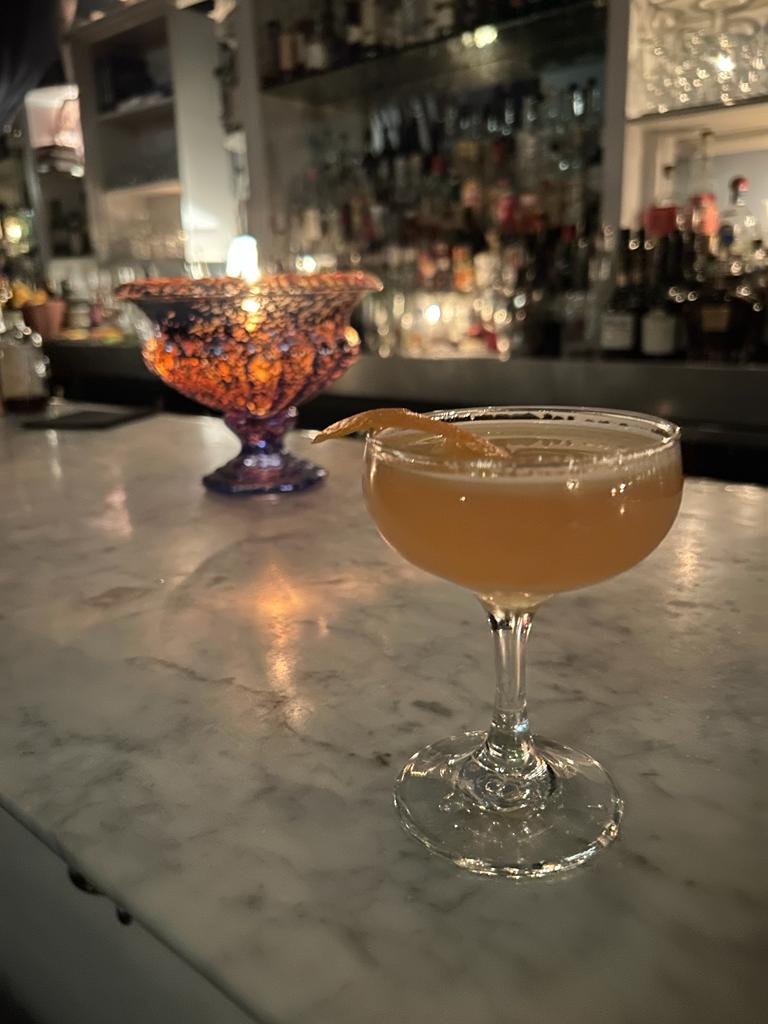 ↓ Next article
Calvados global sales increased by 4,7% in 2022.
Read more