CALVADOS BKLYN
Calvados in the "Big Apple." What could be more natural, after all...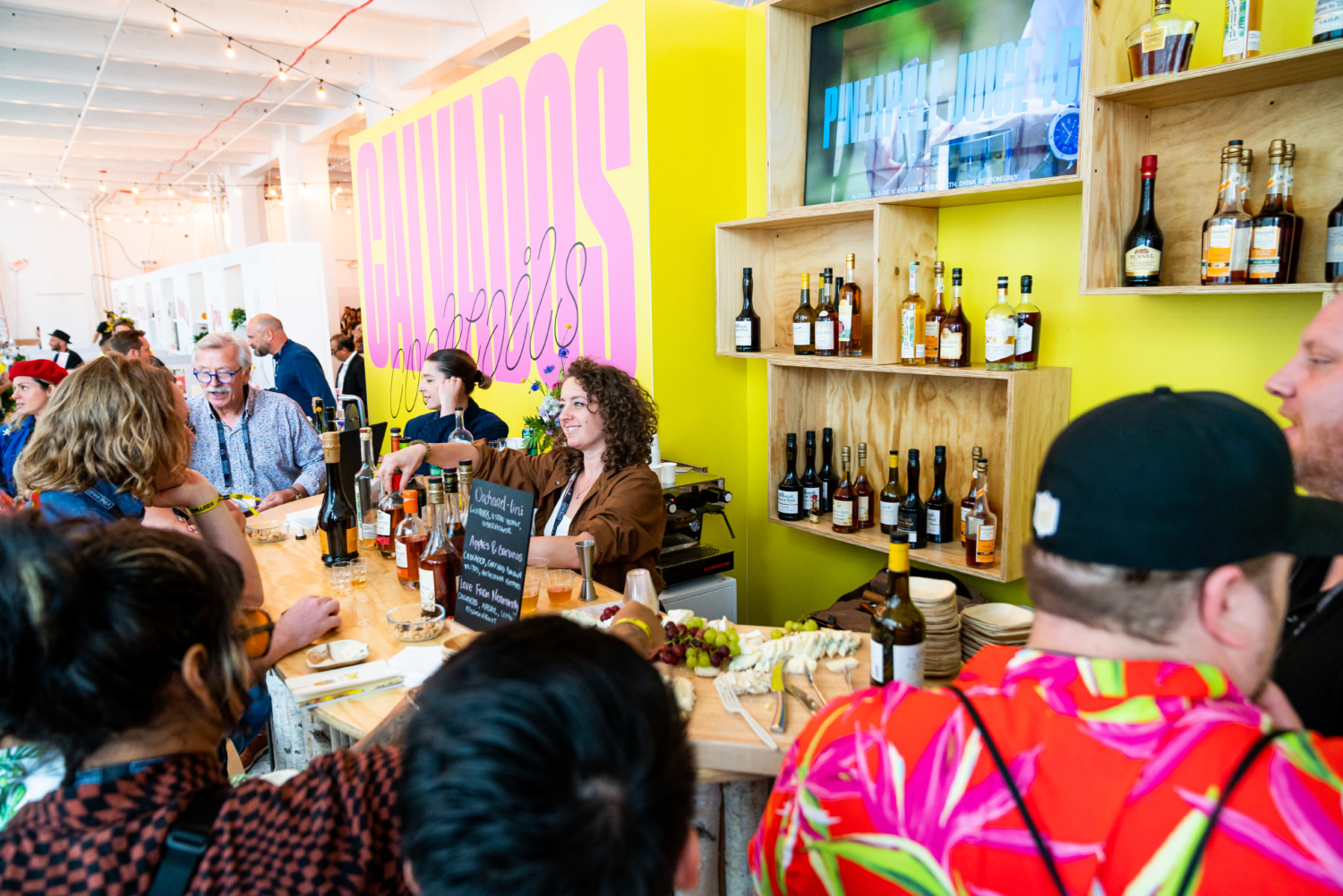 It was a first.
The first time that Calvados dis­til­ler­ies gathered for two days (on June 13th and 14th) at the Bar Con­vent Brook­lyn.
And yet, what could be more fit­ting for Calvados than to show­case its finest qual­it­ies in the heart of what is com­monly referred to as "The Big Apple"?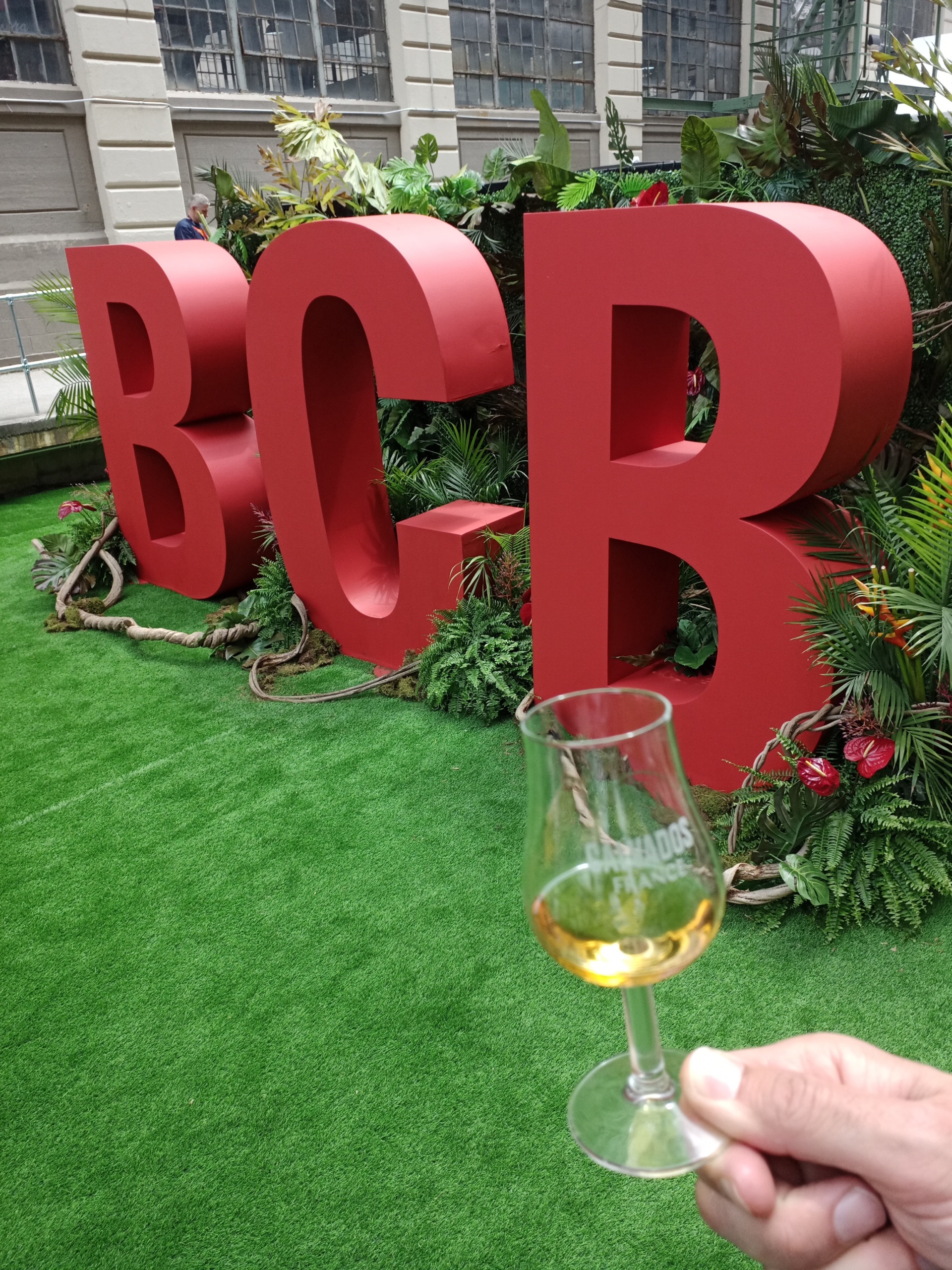 Led by Leanne Favre, 8 brands set foot in NYC (along with their finest bottles) to intro­duce the 5,000 attendees to the secrets of the spirit "made in Normandy.".
On the Monday even­ing, prior to the open­ing of the trade show, a select few had the oppor­tun­ity to enjoy some cock­tail vari­ations presen­ted by Katipai at Dirty Pre­cious, not far from Industry City.
Thus, this New York ses­sion began under the best auspices.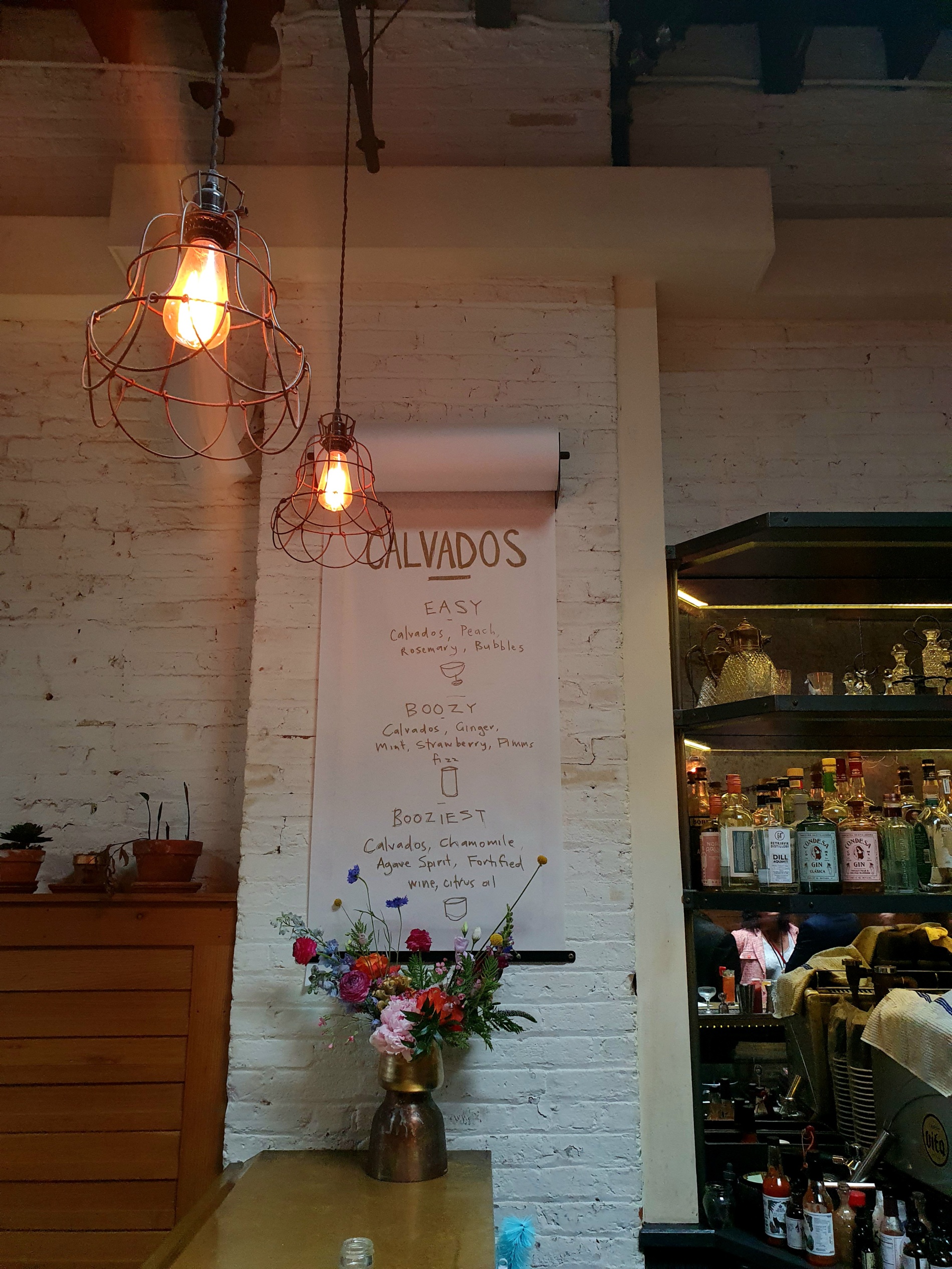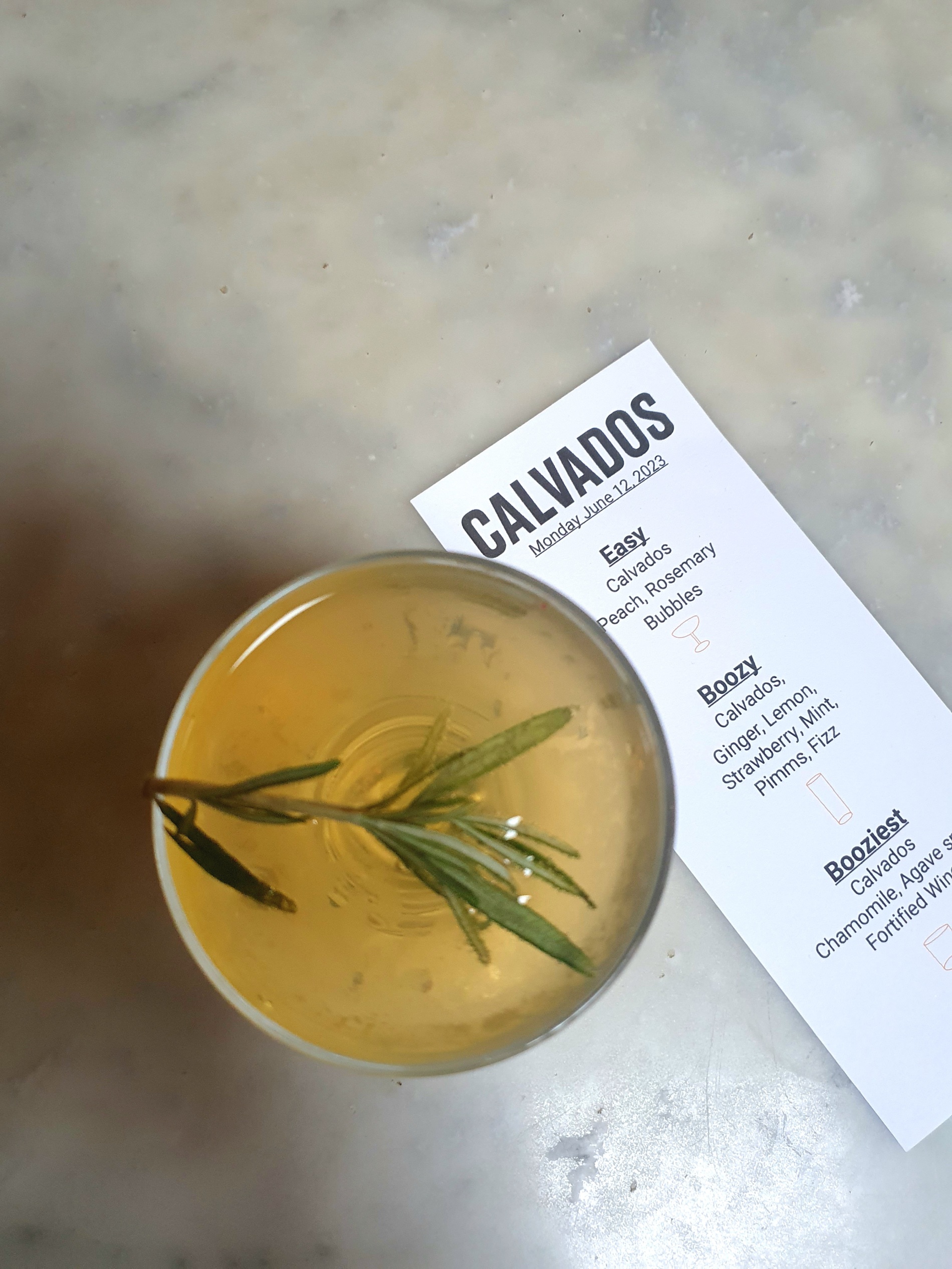 Once the trade show opened, cock­tail enthu­si­asts had the chance to delve into the joys of Calvados.
Three deli­cious cock­tails were con­tinu­ously offered at the booth: "Orch­ard-tini," "Apples and Bana­nas" and "Love from Normandy."
Addi­tion­ally, each vis­it­or was nat­ur­ally invited to explore the range of each dis­til­lery for tailored tastings.
VS, VSOP, XO, vin­tages, excep­tion­al blends—there was some­thing for every palate. And, as a bonus, par­ti­cipants had the oppor­tun­ity to spin the wheel and win some prizes!
The feed­back was over­whelm­ingly pos­it­ive, with vis­it­ors delighted to (re)discover the cat­egory across the Atlantic. The date for the 2024 edi­tion is already set—mark your calendars!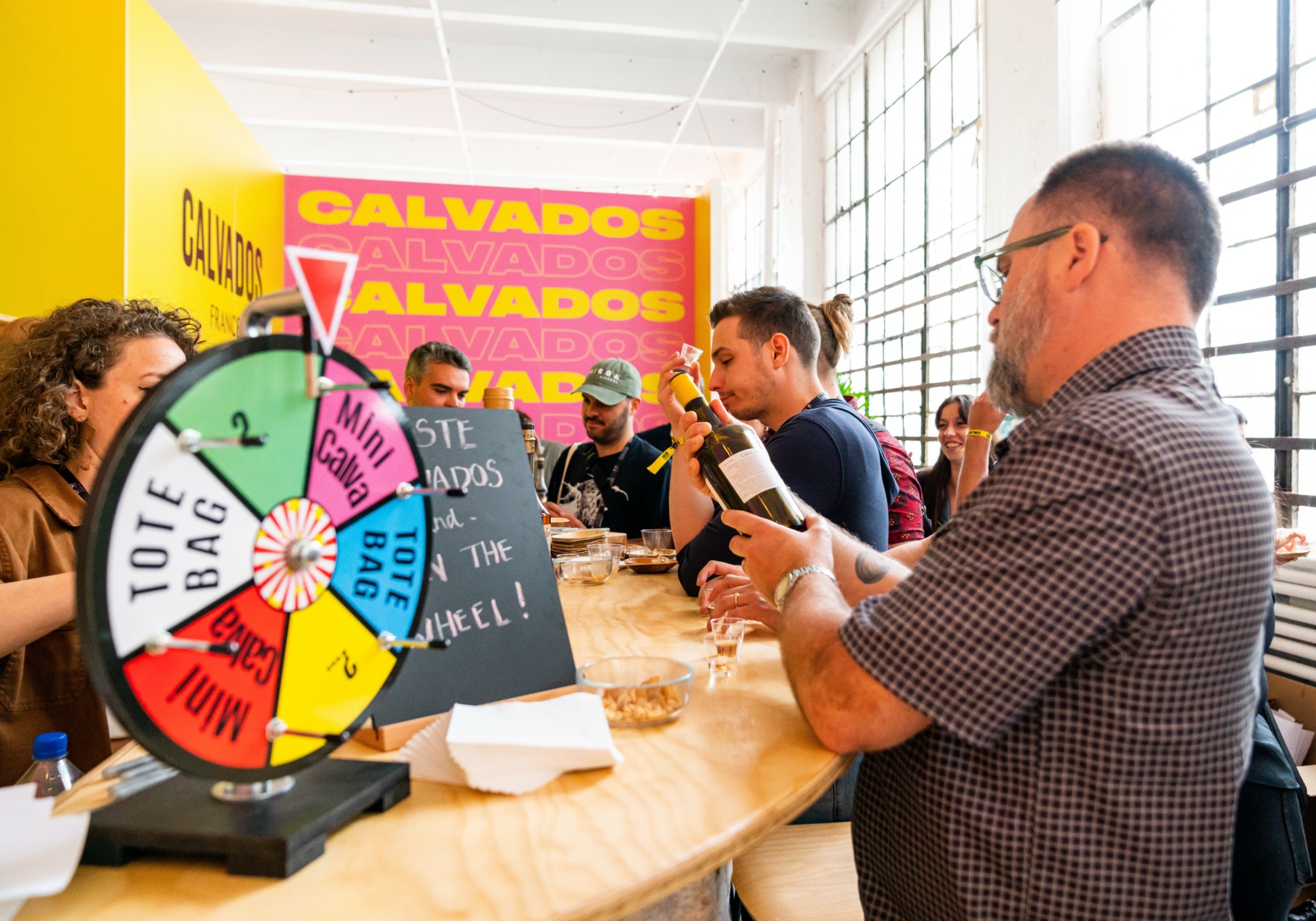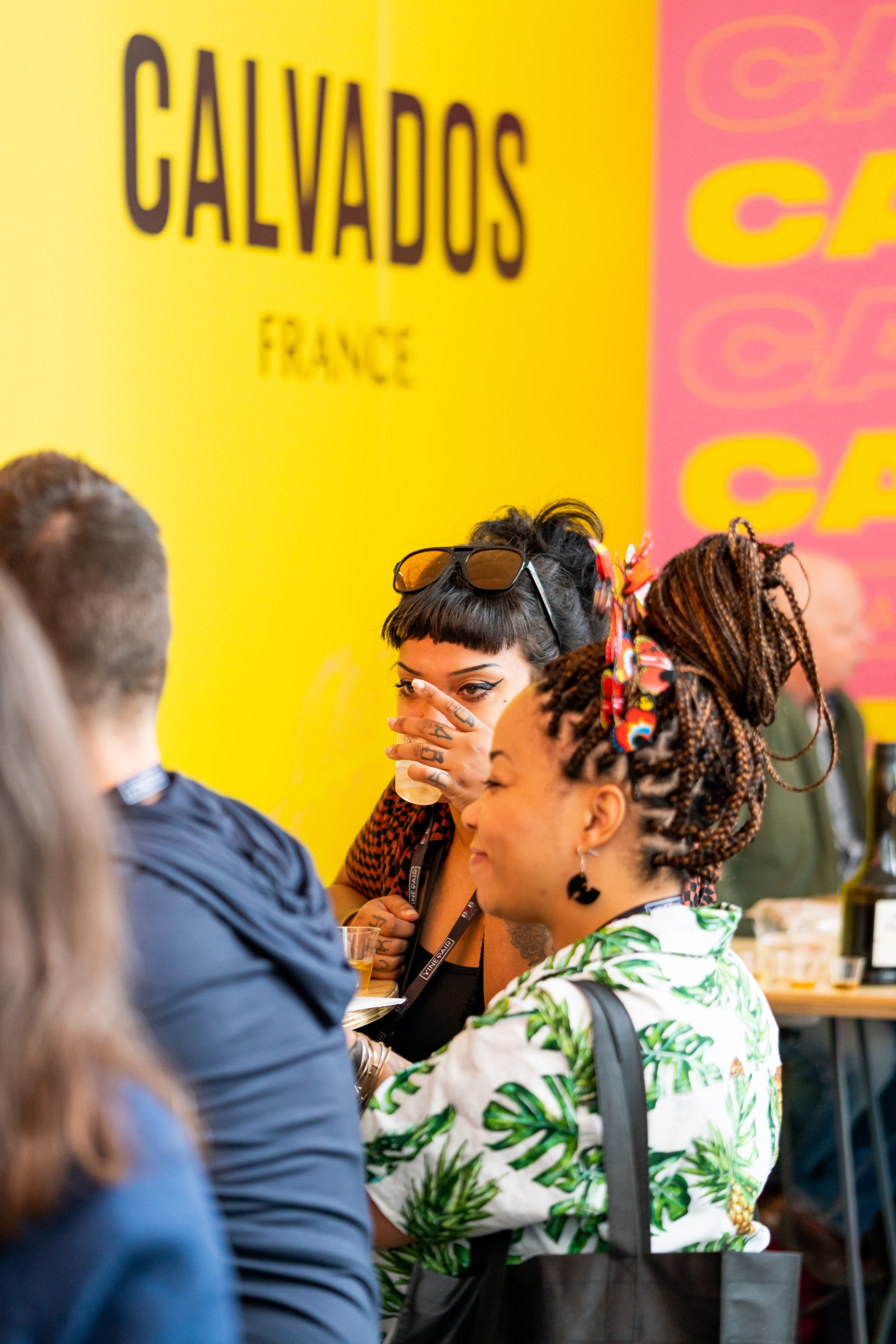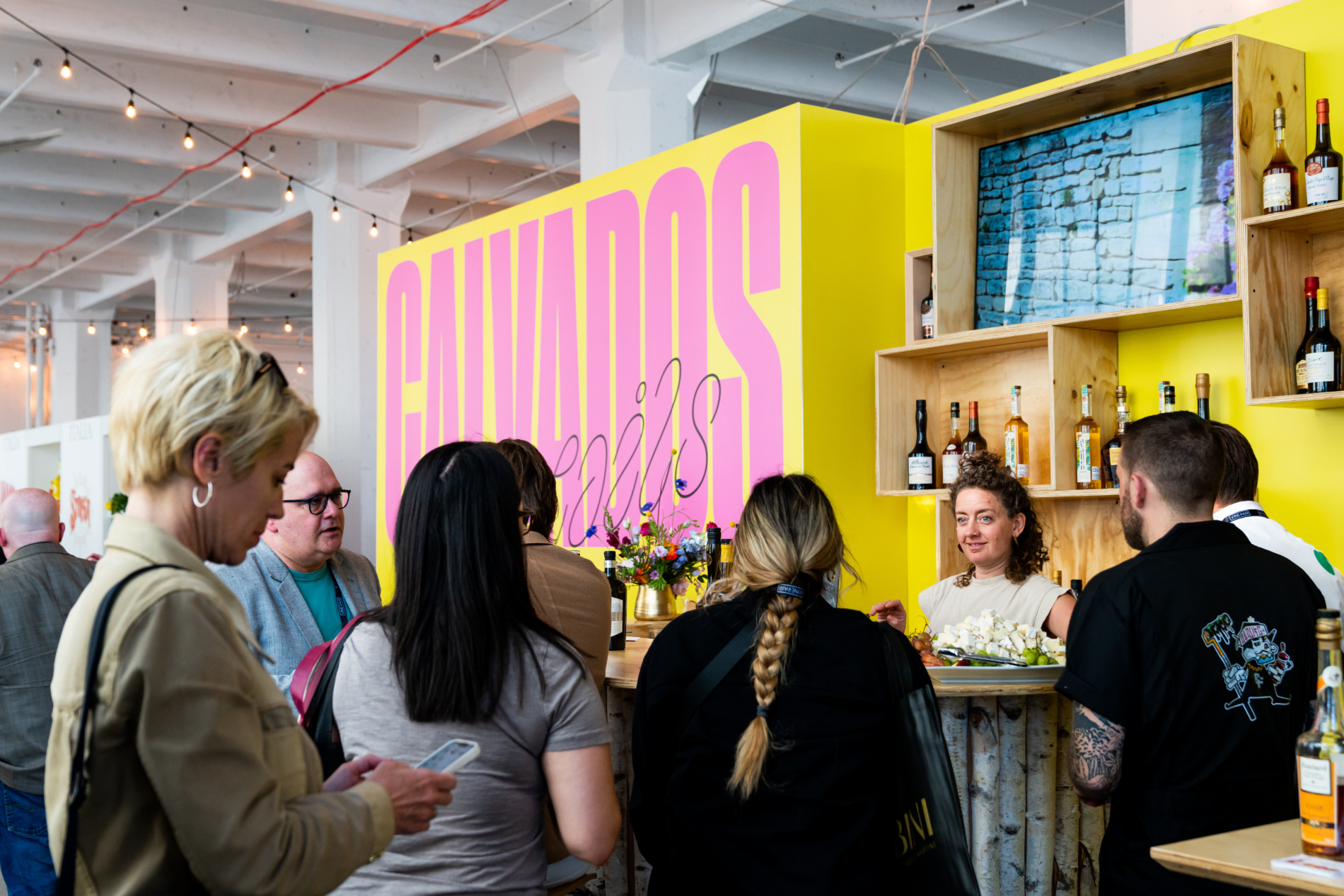 Until next year, then.
Cheers !